American civil rights activist, writer, and one of the people who created the Black Lives Matter movement, Alicia Garza is a proud black woman who is a role model to many who are fighting for the rights of people of color. Besides going through her biography, today we will reveal Alicia Garza net worth and see how she stands.
Alicia Garza – Early Life
Social right activist Alicia Garza was born on January 4, 1981, in Oakland California, but spent her first 4 years in San Rafael, living with her mom and her sister. After that, she started living with her mom and her new Jewish stepfather. Today she identifies herself as Jewish. She studied at the UC San Diego from where she graduated in anthropology and sociology. In 2003 she joined the the School of Unity and Liberation (SOUL) in San Francisco's Bay Area.
Alicia Garza – Quick Bio Facts
Real name: Alicia Schwartz,
Date of birth: January 4, 1981,
Birth place: Oakland, CA, United States,
Occupation: Social rights activist, co-founder of the Black Lives Matter foundation,
Alicia Garza's net worth: $1.5 million.
Black lives matter
Although the Black Lives Matter movement became more famous after the death of George Floyd, it was actually created in 2013 by Alicia Garza, Opal Tometi, and Patrisse Cullors, who were triggered by George Zimmerman killing Trayvon Martin. The movement came to life after another tragic death, this time, it was teenager Michael Brown, who got killed by police in Ferguson. Check out this video to see what Alicia has to say on the origin of Black Lives Matter.
Black futures lab and other projects
In 2018, Garza founded Black Futures Lab with the goal of making black communities stronger. Their first project was Black Census Project, which was the largest survey among black people on subjects related to politics, health, racism, violence, and so on. In 2019, together with Cecile Richards, she founded the Organization Supermajority.
Alicia Garza's personal life
At a protest in 2003, Alicia saw fellow activist Malachi Garza in a crowd, and a few weeks later, when she went to her interview for the SOUL, Malachi was there as her interviewer. The next year Alicia outed herself as queer, and in 2008 the couple got married. In 2021, they announced that they are splitting after 17 years.
Awards and recognitions
For her special projects and constant work on social justice topics and fighting for racial justice, Alicia got the Local Hero award by San Francisco Bay Guardian. She got the San Francisco's Community Activist Award two times, and together with Patrisse Cullors and Opal Tometi, she got the Sydney Peace Prize in 2017.
Alicia Garza net worth revealed
Alicia's activism started on social media, but she went much further with the intent to prove that every black life matters equally. That led to an increase in her estimated net worth, which is, according to sources, $1.5 million.
That's all we got on Alicia Garza
As one of the most prominent African American achievers, Garza is currently changing the future and inspiring millions of people. A 2018 book by Patrisse Khan Cullors, Black Lives Matter Memoir, is a great piece to read, for starters, if you want to get informed on the topic.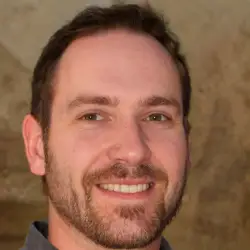 Latest posts by Micheal Renner
(see all)
Evin Ahmad Net Worth, Height, Bio, Birthday, Wiki

- August 31, 2023

Lynne Austin Net Worth, Height, Bio, Birthday, Wiki

- September 10, 2022

Stephen Burrows Net Worth, Height, Bio, Birthday, Wiki

- September 10, 2022