American ultramarathon runner, author, and motivational speaker, David Goggins has a military career behind him since he is a retired United States Navy SEAL and he was also a member of the US Air Force. If you thought that's quite a lot for one person, we'd just add that he also holds a Guinness World Record. Stay tuned to find out more about David Goggins net worth, professional career, and personal life, we have gathered all the essential information for you.
David Goggins – Early Life
American athlete David Goggins was born on 17 February, 1975, in Buffalo, New York, and grew up in Williamsville living with his parents Jackie and Trunnis Goggin, and brother, Trunnis Jr. Since he was one of a few African Americans in his school, Goggins had to deal with racism at an early age.
When he was 6 years old, he worked at his father's skate rink. However, his father was very abusive, which is why one day, he and his mother escaped from him. The famous American ultramarathon runner wrote his confession about this chapter of his childhood in his book Can't Hurt Me.
Quick Bio Facts:
Full name: David Goggins,
Date of birth: February 17, 1975,
Age: 46,
Occupation: Ultramarathon runner, triathlete, author, ultra distance cyclist, motivational speaker,
Height: 6 feet,
Weight: 81 kg,
Estimated net worth: $2.5 million.
David Goggins Military Career
Goggins first applied to become a member of the United States Air Force Pararescue when he was 19 years old, but during the training, it was discovered that he has sickle cell trait, and he had to quit it. After that, he finished the US Air Force Tactical Air Control Party training, and from 1994 he worked as a TACP. In 1999, he decided to leave the United States Air Force.
In 2001 he finally graduated from BUD/Seal training, after failing three times, and became a part of SEAL Team 5. During his 20 years, long military career and active duty, David Goggins served in the Afghanistan war and the Iraq war. He also graduated from Army Ranger School in 2004 and got the Top Honor Man award.
Charity Work and Running Career
In a 2005 helicopter crash, several of Goggins' friends died in Afghanistan. That inspired him to start long-distance running and raising enough funds for the Special Operations Warrior Foundation, which provides scholarships to kids of fallen special operations members. While participating in endurance challenges like the Badwater 135 Ultramarathon (even three times), Goggins raised more than $2 million for the foundation.
Apart from the fact that he participated in many competitions such as Las Vegas Marathon, Badwater Ultramarathon, Music City Ultra 50k, Strong Jim 40 Miler, and is often referred to as the toughest man alive. This marathon runner and a retired Navy SEAL can run 101 miles in only 19 hours and 6 minutes. In 2013, he set the new world record by doing the most pull-ups under 24 hours – 4,030.
A Day in Life of an Ultramarathon Runner
The toughest man alive has a pretty serious daily routine. According to some sources, the retired Navy SEAL wakes up at 03:45 AM, runs 15 miles, and drives a bike for 60 miles every single day. According to him, age is just a number, and he shows no signs of slowing down as he gets older.
David Goggins as a Motivational Speaker
As someone with a long military career and a successful endurance athlete, Goggins has held many motivational speeches to some of the most famous sports clubs such as the Atlanta Hawks, Seattle Seahawks, and others. This new career as a motivational speaker contributed to his estimated net worth significantly.
Can't Hurt Me
In 2018, Goggins published a best-selling self-help book called Can't Hurt Me: Master Your Mind and Defy the Odds. As an author, he proclaims the idea that we don't use the full potential of our capability, but only 40% of it. Take a look at the video below to listen to what this inspiring motivational speaker has to say.
What Do We Know About David Goggins Personal Life?
After dating for several years with Aleeza Goggin, a nurse from Japan, she and David finally got married in 2005. They kept their personal life private, but still, their marriage wasn't a happy one, so filled for divorce in 2012. According to the latest news, he is now engaged to Jennifer Kish.
David Goggins on Social Media
If you would like to find out more about David Goggin, you can follow him on his social media accounts. He currently has over 4 million followers only on Instagram. There he shares his thoughts, advice, and motivational quotes.
Ultramarathon Runner David Goggins Net Worth Revealed
Many wonder what Goggins' main income source is, and the question is a good one considering how many different things this athlete does. However, his military career, motivational speeches, writing, and prize money are his primary income source. So how much is David Goggins net worth? According to numerous sources, his estimated net worth currently goes around $2.5 million, which is not bad at all.
That's All We Have on David Goggins Net Worth and Professional Career
The famous American athlete and his life road and professional career are an inspiration to many. Despite several health problems and a tough childhood, Goggins is now living his dreams, thanks to his persistence, endurance, and positive mindset. Therefore, he now tries to share his secret to a successful career and encourage others to follow their goals and dreams.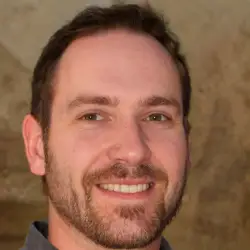 Latest posts by Micheal Renner
(see all)
Evin Ahmad Net Worth, Height, Bio, Birthday, Wiki

- August 31, 2023

Lynne Austin Net Worth, Height, Bio, Birthday, Wiki

- September 10, 2022

Stephen Burrows Net Worth, Height, Bio, Birthday, Wiki

- September 10, 2022