If you're a fan of Netflix documentaries you probably watched Dirty John and know all about Debra Newell and her controversial marriage with John Meehan.
Today we bring you some details on their marriage, Debra Newell net worth, career, and more, so stay tuned.
Who Is Debra Newell? Interior Designer and Mother From Orange County
Debra Newell is a successful American interior designer, an entrepreneur woman from Orange County, California, owner of Ambrosia Interior Design. She was raised by a piano teacher and a youth pastor dad. After graduating from college, she first started working with Syntec homes. She has four children, but her two daughters, Jacquelyn and Terra Newell were usually under the spotlight.
Facts About Debra Newell
Full name: Debra Newell,
Age: 66,
Body measurements: 34-26-35 inches,
Height 5 feet and 6 inches, 
Sister: Cindi Vickers,
Mother: Arlane Hart, 
Children: Terra and Jacquelyn Newell, 
Ex-husband: John Meehan.
The Relationship Between Debra Newell and Ex-Husband John Meehan
Debra Newell met John Meehan at the age of 59 in 2014, on an online dating website, and after only two months, they decided to get married in Las Vegas. However, someone was not completely honest. John Meehan introduced himself as an anesthesiologist who was working in Iraq, while he was actually in prison and went out just before their first date.
How Debra Newell Found Out John Meehan Was Lying?
After the wedding, they moved in together with Debra's daughters, Terra and Jacquelyn, but the girls were quite suspicious about their new stepfather and decided to hire a private investigator to find out more facts about his life.
The investigator discovered that John Meehan was a con man, a convicted fraudster, but despite that, Debra continued her toxic relationship with John. Finally, in March 2016, Debra decided to leave John because he showed his true colors, started acting violent, and set her car on fire.
Family Drama Continues, Who Killed John Meehan?
The whirlwind romance had a tragic ending. In August 2016, John Meehan attacked Terra with a knife in a parking lot. While they were battling, Terra managed to get the knife and stabbed her stepfather in self-defense. She did what all women would do to defend themselves, and today struggles to recover from PTSD.
The Dirty John TV Show
The show Dirty John, The Dirty Truth is an American true crime experience based on the Christopher Goffard podcast from 2018. The first season was a total hit, and the actress Connie Britton got nominated for the Golden Globe and Critics's Choice TV Award for the best actress. Giant Companies such as Universal Studios, Los Angeles Times Studios, and Atlas Entertainment are co-producing it. 
How Much Is Debra Newell Net Worth?
It is estimated that Debra's current net worth is around $300,000, which is not bad for an interior designer. However, some sources claim her net worth is actually much higher, around $1 million. If you're wondering how is Debra Newell so rich, the fact is she worked hard for it. Besides a successful career, she also appeared in the documentary Dirty John, The Dirty Truth.
That's a Wrap on Debra Newell Net Worth and Exciting Real-Life Drama
Obviously, Debra Newell is not a typical celebrity, she got her spotlight due to a dramatic twist of circumstances and the fact that her husband was a dangerous lying man. If you haven't watched the Dirty John documentary, we recommend you give it a chance.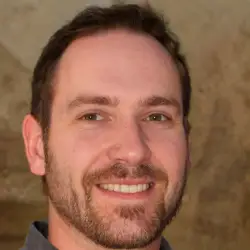 Latest posts by Micheal Renner
(see all)
Evin Ahmad Net Worth, Height, Bio, Birthday, Wiki

- August 31, 2023

Lynne Austin Net Worth, Height, Bio, Birthday, Wiki

- September 10, 2022

Stephen Burrows Net Worth, Height, Bio, Birthday, Wiki

- September 10, 2022