Famous rapper, songwriter, and singer, Polo G, became widely known after a few successful hits back in 2019, and since then, he's been topping Billboard charts, and his rap career is on the rise. If you're a fan of his work, let us reveal you Polo G net worth and more details from his personal life and biography.
Polo G – Early Life
The American rapper was born on January 6, 1999, in Chicago, Illinois. He has three siblings, an older sister, a younger sister, and a younger brother. Even though he got accepted at the University of Lincoln, he decided not to take that opportunity and opted to pursue his music career. His dad, Taurus Bartlet, is his manager, and Polo G's mother, Stacia Mac, also supports his choice. While growing up, he often got into trouble, so he even went to jail for car theft and drugs.
Polo G – Quick Bio Facts
Full name: Taurus Tremani Bartlett,
Date of birth: January 6, 1999,
Age: 22,
Nationality: American,
Polo G's height: 5 feet 9 inches,
Weight: 165 pounds,
Occupation: rapper, singer, songwriter,
Polo G's girlfriend: Crystal Blease,
Polo G net worth: $7 million.
Polo G's Career
This young Chicago rapper started his career in 2018 when he posted his first song, ODA, on his YouTube channel. At the beginning of 2019, he released a song called Pop Out, featuring the Bronx rapper Lil Tjay. The music video for that song got more than 200 million YouTube views, peaked as 11th on Billboard Hot 100, and that helped him to sign a record deal with Columbia Record.
His debut studio album Die A Legend was released in 2019 and reached 6. place on the Billboard 200 chart. Next year, he had a hit song, Go Stupid, featuring popular rapper Stunna 4 Vegas, and right after that hit, he released his second studio album, The Goat.
Polo G's Net Worth Revealed
After releasing his debut album, Polo G positioned himself in the music industry and started releasing one hit after another, so the quick release of a second album was no surprise. He also became big on social media, his Twitter, Instagram, and Facebook accounts have millions of likes and followers.
Still, the social media platform that brings him the most money is, of course, YouTube. According to some stats, Polo G's estimated net worth is around $7 million, not bad at all. Since he founded his music label, Only Dreamers Achieve, and launched a brand, we expect his net worth to continue increasing.
Polo G's Girlfriend and Personal Life
Polo G is dating his baby mama Crystal Blease who is a social media influencer and also owns a clothing brand, The Crystal Couture. The couple has one son Tremani Legend Bartlett who was born in 2019. Take a look at this video to hear Polo G's answers to some interesting questions.
That's All We Got on Polo G's Net Worth, Career, and Personal Life
Although he is still very young, this singer and songwriter has a biography packed with hits and achievements. Still, we expect more from him, so hopefully, the best is yet to come.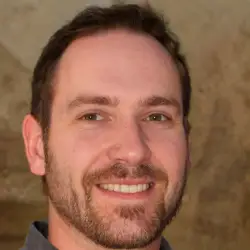 Latest posts by Micheal Renner
(see all)
Evin Ahmad Net Worth, Height, Bio, Birthday, Wiki

- August 31, 2023

Lynne Austin Net Worth, Height, Bio, Birthday, Wiki

- September 10, 2022

Stephen Burrows Net Worth, Height, Bio, Birthday, Wiki

- September 10, 2022