In this generation, our music industry is not that good as the previous ones. Songs from the legendary Beatles, Queen, Elvis Presley, and such are still alive and passed generation by generation. Compared to new songs that only last three to six months. Some of the songs are not even that meaningful, most especially songs from the rap industry. But I stumbled with one man that is really different from the other rap artist.
Who is Tom MacDonald?
I am a music lover. I love every genre, like love songs, hip hop songs, rap songs, etc. However, the rap and hip-hop industries are not that worth it anymore. Songs about an explicit act of violence and language are all over the music charts now, which bothers me sometimes. As I surf the net, I found an interview about this controversial Canadian rapper. Like Eminem, Tom Macdonald is creating more ripples in the music industry as he continues to prove his worth.
You get a tattoo all over his face and body, body piercings, and strange-looking dreadlocks when you first look at him. Having a look at Tom Macdonald, who would think that a white male would also be worth it to rap and become successful as a hip hop artist. In the era of stereotyping rappers means for the blacks famous for their hood culture, Tom Macdonald is one of the hip hop rappers with the fastest growth. Alright, let us know about Tom MacDonald.
Wiki
Tom Macdonald is a Canadian rapper, songwriter, and producer that currently has a massive amount of followers on social media, beginning with his first song, "Helluvit." Tom MacDonald is a rising social media personality in the professional raping world. He is classified as a conscientious rapper. Though Tom MacDonald is a Canadian, he is currently living in L. A City, California USA. He is of the white race of the Caucasus, and Virgo is his zodiac sign.
As of 2020, Tom Macdonald has released a total of worth six music albums. His worth seems to still get mixed reactions in the net, hanging more on the dissatisfied side. For his hit singles "Whiteboy," "Straight White Male," and "If I was Black," which caused him loads of conflicting judgment due to the lyrics' trite and corny nature. Categories of topics have been discussed in his songs "Dear Rappers," "Castles," "Helluvit," and "WHITEBOY," including race, mumble rappers, substance use, and depression. In his lyrics in "How The West Was Won," a tribute song to the Paris attacks on 13 November 2015, he also spoke about terrorism and police violence. 
We can see him as an independent media personality who, seeing himself as a pioneer and doesn't follow the standard stereotypes. He showed it to his "helluvit" music video. While his songs and music videos were worth controversial, his songs have got mixed reviews, which puts him to the next level of fame. He is praised for speaking of real problems that convey his feelings towards the status quo. Let us all know more about this Canadian rapper and producer through his biography.
Biography
Early Life and Career
Tom MacDonald was born in Vancouver City, British Columbia, Canada, on 21 September 1988. Though there is no information about his father, his mom's name is Lee Ann MacDonald. Tom Macdonald is really close to his family as Tom MacDonald also posting recent posts about his sister on social media. He even had a picture of his father and him on Instagram. Tom Macdonald is also dedicating his music to her mother, Lee Ann. There is no information about his education but what I know is that he finish high school in a local school in Vancouver.  
Before turning his eye to a career in the music industry life, Tom MacDonald spent much of his early life as a professional wrestler as his source of net worth. He already wrestled across Canada by the time Tom MacDonald was 17 years old. Tom MacDonald participated in a bi-weekly TV show, Real Canadian Wrestling (RCW), on a Pay per View (PPV) show. He also participated in World Wrestling Entertainment (WWE), together with the other WWE superstars.
As you can see, he has a future in the wrestling world. Being a professional wrestler might give more to Tom MacDonald net worth. Tom MacDonald loves music since he was a child and want to pursue his passion. Therefore, in 2009, he decided to leave becoming a professional wrestler and take a risk to do what he really loves.
Music Career
On 12 May 2009, he began his music career on YouTube. He performed in a musical style that, at the time, combined hip hop, reflective rap, and alternative hip hop. In the musical world and his dream genre in 2009-2013, Tom MacDonald was still an artist trying to find himself. In May 2014, he released his very first YouTube video. The music video of Tom MacDonald "Wannabe" made him finally begin his career and fame.
From then on, the Canadian rapper has continued to release albums including, Lee Ann's Son (2014), Dream People and The Whiskey Wars (2015), and See You Tomorrow (2015). Tom MacDonald is very dedicated to his craft that he considered mumble rappers are humiliating the rap industry. At one point, he was reasonably fired up with rapper Mac Lethal. The ending seemed to be in favor of Tom Macdonald. His "Mac Lethal Sucks" diss music video received nearly two million views for just a few days.
Awards and Achievements
Due to his start local, think global thinking, this Canadian songwriter was selected for several Canadian categories, including the coveted Leo Award. Also, his videos have been broadcast on national TV including, major networks such as MTV of Canada, which is MuchMusic. He was also a key supporter of Major Lazer, Madchild, Swollen Members. Also, with Kool Keith and Onyx, they toured Europe twice in 2013/2014.
As of 2020, Tom MacDonald career become a famous social media personality. He is active all over the net: YouTube (1.3 million subscribers), Facebook (1.9 million followers), Twitter (54.7 thousand followers), and Instagram (313 thousand followers). Starting from the first YouTube video of Tom MacDonald, Wannabe, his hit singles that have millions of views are:
Straight White Male (2019)
If I was a Black (2019)
Everybody Hates Me (2018)
Helluvit (2018)
WHITEBOY (2018)
Politically Incorrect (2018)
Castles (2018)
Dear Rappers (2017)
Tom MacDonald Net Worth 2020
You might also be wondering how much does Tom MacDonald s net worth? Let me discuss with you the sources of Tom MacDonald net worth 2020. In his biography, Tom MacDonald is a Canadian rapper, songwriter, and indie music producer. He started locally in Canada and moved to the USA to broaden his career as a rapper. More of his songs are available on YouTube, Spotify, YouTube Music, and Deezer. He is gaining net worth certainly from producing and selling his songs. 
YouTube also plays a crucial role in Tom MacDonald net worth 2020, bringing him views and likes on his new music videos on his sites, as there are plenty of fans around the world. Being a social media personality really do a thing. Another source of Tom MacDonald net worth is his world tours. This a significant factor in gaining more fame and spread his song around people interested in it for any musician.
Also, Tom MacDonald net worth is from selling customized items to his own website and email address for business inquiries. Tom MacDonald sells customized T-shirts and tanks for women and children, accessories, albums, memorabilia, hoodies, and more. Merchandise prices range from $30 to $40, which is cheaper and sold more like a pancake. So if we will think of all of his sources of net worth, Tom MacDonald will be around $700 thousand this 2020.
We can learn here that pursuing dreams helps Tom MacDonald net worth. Tom MacDonald is not thinking about his net worth when he leaves the wrestling world and his country to take a risk for what he wants to do in his life. His net worth might be better, and he might become known worldwide as a professional wrestler. But he did not think of these things, and he continues doing his passion, even it takes many years before he becomes successful.
Tom MacDonald Love Life
Despite being a famous rapper in the net and for sure he is being surrounded by pretty women, he is stick to one to his current girlfriend, Nova Rockafeller. Nova Rockafeller is also a rapper and artist. It was the year 2017 when the couple started to date. Nova Rockafeller and Tom Macdonald formed their own band named GFBF. Tom MacDonald and his girlfriend created and performed songs together. They produced five tracks of their own, and one featured by R.P Jesus.
Let's talk about his girlfriend briefly. Nova Rockafeller was born in Edmonton, Canada but was raised in Jamaica. She grew up loving old alternative rock and pop. Her musical choices range from Busta Rhymes to Weezer. She combines it with the early 90's sounds. Nova Rockafeller is a recording artist who has formed a deal with Island Record and Boardwalk Records. She's also famous on the net.
Nova Rockafeller is also the inspiration behind the song of Tom MacDonald, particularly the recent song "CoronaVirus." In the year 2017, she was hospitalized because of the common cold due to asthma disease in which she suffers daily. Tom MacDonald said that COVID-19 could be a death sentence for people with preexisting health conditions on the body if the virus is as severe as it is believed to be. It is also significant for healthy people to be aware that if they choose to act recklessly, they might be placing others in more harm.
Tom MacDonald Age and Appearance
After learning information about Tom MacDonald net worth, biography, career, and personal life, let us talk about his age and how he presented himself. What's the age of Tom MacDonald? Tom MacDonald was born on 21 September 1988. He is 32 years old by 2020. Stephen King, Bill Murray, Jason Derulo, and Faith Hill are well-known artists who all share the same birthday.
As we all know, Tom MacDonald is a Canadian and Caucasian. With a height of 6 feet and 1 inch, it is not surprising that he is incredibly tall. He has blue eyes and mainly blonde hair color, but occasionally he styles it in various colors. He's got a face tattoo and a famous body tattoo. He has a very well-built body. Influenced by the late 70's punk-ish style, he was also seen wearing a leather jacket / loose-fitting or no shirt at all with tight jeans.
Conclusion
So what can we learn about the biography of this man? What does knowing Tom MacDonald net worth, personal life, and appearance can do to us? What does his hit singles like "helluvit" and "dear rappers" saying to us? Well, for me, I learned that if you really want to do something, take a risk. Having a supporting system like your family is a must. Also, I found Tom Macdonald songs have great lyrics, compare to other rap songs, which are all about themselves.
As we learn from the biography, Tom MacDonald is a Canadian that took the risk to leave his blooming wresting career and country to pursue his passion and broaden it. Leaving the main job that might provide him more net worth, we can see here that it really takes an audacity to pursue what is really on our heart. When he started his music career, it takes five years for him to know his craft and be known for doing what he loves.
Hip hop and rap is music, and music is an art that is why musicians and singers are called an artist. As an artist, they present themselves in their artistic way. Despite what his haters saying about him, he continuously proves his worth. Good thing he has his very supportive girlfriend and fans that can give him the inspiration to fight and improve.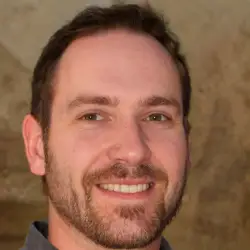 Latest posts by Micheal Renner
(see all)
Evin Ahmad Net Worth, Height, Bio, Birthday, Wiki

- August 31, 2023

Lynne Austin Net Worth, Height, Bio, Birthday, Wiki

- September 10, 2022

Stephen Burrows Net Worth, Height, Bio, Birthday, Wiki

- September 10, 2022