American singer, rapper, and television personality Ray J started his career by filming television shows when he was just a kid, but what made him really famous was the infamous Kim Kardashian sex tape. But what is he doing now, years later? Let's find out and reveal what is Ray Js net worth.
Ray J's Early Life
Ray J was born in McComb, Mississippi, on January 17, 1981, but after a few years, his family moved to Los Angeles, California, and that is when he started appearing in various television commercials as an actor. In The Sinbad Show, he played the foster son. However, he quickly turned to his music career and was signed by Elektra Records in 1995. His debut album was released in 1997, and the rest was history.
Ray J – Quick Bio Facts
Real name: William Ray Norwood Jr.
Date of birth: January 17, 1981,
Age: 40,
Occupation: American rapper, songwriter, music producer, actor, television personality,
Marital status: divorced,
Ex-wife: Princess Love,
Children: Melody Love, Epik Ray,
Ray J's net worth: $7.5 million.
Ray J's Music Career
In 2001 Ray J released his second studio album, This Ain't a Game, after which he took a two-year break and came back strong to work on his third album with stars such as Timbaland, R Kelly, and others. The album Raydiation was finally released in 2005, and the lead single One Wish ruled the charts.
Ray J's Love Affair With Reality Star Kim Kardashian
When in 2007 Ray J's and Kim Kardashian sex tape was released, no one could assume how things were going to turn out. Years later, thanks to that tape, Kim is the most popular reality star with an insane net worth, running a family business. She got married to a hip hop star Kanye West but got divorced. On the other hand, after that tape, Ray J continued with his music career, releasing his fourth album, All I Feel, in 2008. Let's take a look at this YouTube video to see what Ray J had to say about some of Kim's comments as the drama between them continues.
Ray J's Reality Career
In 2009 Ray J starred in VH1's love dating show, called, For the Love of Ray J. Since he is the younger brother of a singer Brandy Norwood, together they started another reality television series called Brandy and Ray J: A Family Business. He got married to Princess Love in 2016 and appeared together in VH1's Love & Hip Hop: Hollywood, but they got divorced in 2020.
Ray J's Estimated Net Worth Revealed
Although Kim K. is a billionaire, Ray J's net worth still is not high enough. Although he founded his record label to become a record producer and started a tech company, his estimated net worth is around $7.5 million, which is not bad. But it is clear whose net worth grew more after that sex tape.
That's All We Got on Ray J's Net Worth and Career
Recording artist Ray J continues to work on his career and his empire as an entrepreneur, so if you want to get a glimpse into his private life, check out his social media accounts. He's also a part of the VH1's latest television series VH1 Family Reunion: Love & Hip Hop Edition, so make sure to check that out as well.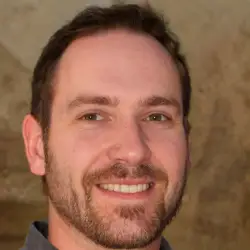 Latest posts by Micheal Renner
(see all)
Evin Ahmad Net Worth, Height, Bio, Birthday, Wiki

- August 31, 2023

Lynne Austin Net Worth, Height, Bio, Birthday, Wiki

- September 10, 2022

Stephen Burrows Net Worth, Height, Bio, Birthday, Wiki

- September 10, 2022