American television host, radio personality, and fashion designer Wendy Williams is one multi-talented woman who rules the media world. Today, we bring you all the biography details we know and reveal Wendy Williams' net worth.
Wendy Williams – Early Life
Wendy Joan Williams was born in Asbury Park, New Jersey, a daughter of two teachers who were both well-educated and well-traveled. At a young age, Wendy was diagnosed with hyperactivity, but still, she was a member of Girls Scouts and volunteered at a hospital. She studied at Northeastern University in Boston and graduated in communications. She worked as a Radio DJ at college and was an intern at WXKS-FM radio station.
Wendy Williams – Quick Bio Facts
Full name: Wendy Joan Williams,
Birthday: July 18, 1964, New York,
Age: 57,
Profession: media personality, TV host, businesswoman,
Ex-husband: Bert Girigorie and Kevin Hunter,
Wendy Williams's net worth: $50 million.
Wendy's Radio Career
Wendy started her career by working as a radio DJ, and in 1987 she started working for New York City's WQHT and, after that, for WRKS and WBLS. That is when she started growing her radio personality, talking and gossiping about celebrities, and quickly she became the highest-rated radio host in New York and got a Billboard Award for Radio Air Personality of the Year. Besides gossiping about others, she was also very open about her husband Kevin Hunter, who was also her agent, talked about her personal life and miscarriage. As a crown of a successful radio career, in 2009, she was accepted in the National Radio Hall of Fame.
Wendy's TV Personality
In 2008 Wendy got her daytime television talk show, The Wendy Williams Show, which attracts more than 2 million viewers daily. She hosted Love Triangle, played a judge in Drop Dead Diva, and was a celebrity contestant in Dancing With the Stars. Together with her husband, she founded Wendy Williams Productions that produces reality television shows. She got four Daytime Emmy Award nominations but hasn't won one so far. In 2011 she filmed a reality TV series about herself called The Wendy Williams Experience. She continued filming her show even during the lockdown, so take a look at one of the episodes filmed at her New York home.
Wendy Williams's Estimated Net Worth Revealed
With fame, awards, and a successful career comes a lot of money, so it is no wonder that Wendy's estimated net worth is approximately $50 million. Besides radio and TV, Wendy is also a writer, signing the trilogy about a fictional character Ritz Harper who happens to have a radio career. Some of her other entrepreneurial endeavors include a wig line, fashion, and jewelry collection. After the divorce, many started wondering what Kevin Hunter's net worth is. Although there is no information on whether these two had a prenup, Kevin's estimated net worth is significantly lower and doesn't go over $10 million.
That's All on Wendy Williams Net Worth, Career, and Personal Life
Although she is one of the most loved TV hosts, Wendy put herself in a few controversial situations, such as producing Lifetime's 2014 biopic of Aaliyah or promoting a certain parenting style which got criticized by actress Alyssa Milano. Still, thanks to her acting career and popularity on TV, we have no doubt she will continue doing what she knows the best successfully.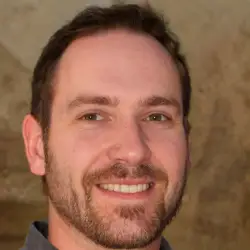 Latest posts by Micheal Renner
(see all)
Evin Ahmad Net Worth, Height, Bio, Birthday, Wiki

- August 31, 2023

Lynne Austin Net Worth, Height, Bio, Birthday, Wiki

- September 10, 2022

Stephen Burrows Net Worth, Height, Bio, Birthday, Wiki

- September 10, 2022