Alex Hormozi is a millionaire, philanthropist, fitness enthusiast, entrepreneur, and CEO of three successful companies. He's also an author of two books, an expert in acquisition and monetization, and host of The Game Podcast.
Alex Hormozi's net worth is estimated at $15 million, and his companies make over $100 million in revenue per year.
Alex Hormozi Net Worth – How does Alex Hormozi make money?
A great amount of Alex Hormozi's income is due to his three businesses that stretch over multiple industries (eCommerce, brick & mortar service, software, and SAAS). However, Alex is multiplying his profit by holding web seminars and selling his books $100M Offers: How to Make Offers so Good People Will Feel Stupid Saying No and Gym Launch Secrets.
Alex Hormozi claims his success is due to hard work and social media marketing. He's a strong believer in the effectiveness of ClickFunnels and used them (along with other social media marketing strategies) to fuel the popularity of his business. Alex said that once he gained notoriety online, his businesses grew substantially.
Alex Hormozi Biography and Early Life
Alex Hormozi's journey began when he was a teenager and became obsessed with fitness. The desire to better himself became a driving force in his life throughout high school and college. In 2011, he graduated from Vanderbilt University with a Bachelor's Degree in Corporate Strategy and then started a gym in one of the most competitive locations in the United States.
Things were very slow during his first gym launch, so Alex Hormozi couldn't pay rent and slept on the gym floor. Still, with a lot of hard work, consistent practices, and successful business strategy, he began to earn an extra $10,000 a month. While every other gym in town was going out of business, Alex was buying their properties.
Soon, he was able to convert one struggling gym to six fully-functional facilities.
Alex Hormozi Age and Birthday
Alex Hormozi was born on August 18 1992, he is currently 30 years old.
Career Highlights
At the beginning of Alex Hormozi's career, he met his wife Lelia, and together they founded something great. They started the company Gym Launch, which traveled from gym to gym, helping owners improve and sustain their practices. The company took off immediately and in just a few years grew to over 40 employees and reached a revenue of $24 million without outside capital.
In 2019, Alex Hormozi started the Prestige Labs supplement company to provide real ingredients and results. Prestige Labs gave way to another project: Done For You Meals (D.F.Y.M). Later, Alex Hormozi opened A.L.A.N, a SaaS business that guides gyms, law firms, dentists, and chiropractors as they expand their companies.
To show their kindness and philanthropy, Alex and Lelia Hormozi donated over a million dollars to After School All-Stars, which is a charity with a mission to support youths by providing free, education-based after school activities.
Today, Alex has made over $100 million in sales and uses his experience to help business owners bring in, keep around, and profit off of customers. As of today, Alex Hormozi is a successful social media influencer, webinar conductor, published author, and podcast host on The Game, where he shares the life lessons and failures that brought him to success.
How much money does Alex Hormozi make?
While there is very little information about Alex Hormozi's income, his estimated net worth is $15 million a year. Thanks to Gym Launch, Prestige Labs, and A.L.A.N, Alex and Lelia Hormozi scaled $100 million in cumulative sales, with a revenue of $85 million a year.
What can we learn from Alex Hormozi's success?
Alex Hormozi believes that determination and consistent practices can make anyone a millionaire. He explained, "you're a hundred percent responsible for the income level that you have, and if you're dissatisfied with it, it's 'cause you're just not that valuable."
His journey teaches us that everyone has to start somewhere, and everyone has room to grow. Alex Hormozi began his career homeless, running a failing gym, but with strength, determination, and help from his wife and partner Lelia Hormozi, he is now a successful author, philanthropist, entrepreneur, and millionaire CEO of Gym Launch, Prestige Labs, and A.L.A.N.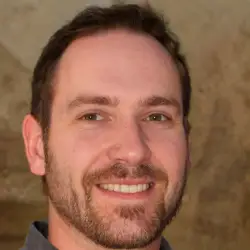 Latest posts by Micheal Renner
(see all)
Evin Ahmad Net Worth, Height, Bio, Birthday, Wiki

- August 31, 2023

Lynne Austin Net Worth, Height, Bio, Birthday, Wiki

- September 10, 2022

Stephen Burrows Net Worth, Height, Bio, Birthday, Wiki

- September 10, 2022