Dr Alex Mehr is one of those lucky few who managed to achieve his childhood dream and actually work for NASA. Still, that's not how he got so rich. By founding Zoosk and many other successful businesses Mehr became a self-made millionaire, so stay tuned as we reveal Alex Mehr net worth and other mind blowing info from his bio.
Alex Mehr – Early Life
Successful entrepreneur Alex Mehr was actually born in Iran, but he immigrated to the United States to pursue his education. He grew up without the internet, social media, and international TV channels, books were his only window to the world. In his hometown in Iran, there were only two bookshops, but since he could not afford to buy books, he volunteered there and worked as a cashier to be able to read them. His father was a physics teacher, so Alex often read his books about science while he was still in middle school.
Alex Mehr – Quick Bio Facts:
Real name: Alex Mehr,
Date of birth: N/A,
Place of birth: Iran,
Occupation: serial entrepreneur,
Marital status: N/A,
Alex Mehr net worth: $100 million.
Educational path of Alex Mehr
From 1996 to 2000, Mehr went to the Sharif University of Technology in Tehran, Iran, and got his first degree in mechanical engineering. While studying there he met his future business partner Shayan Zadeh. He got his Ph.D. and M.Sc in mechanical engineering at the University of Maryland, College Park, and after finishing his Ph.D., he shortly worked as a NASA scientist. In 2006 he went to Haas School of Business but decided to drop out and work on his own project, Zoosk inc.
The beginnings of Mehr's entrepreneurship – Zoosk and Mentorbox
Together with Shayan Zadeh, Mehr co-founded Zoosk, an online dating app available in more than 80 countries, with millions of users. Although the app was very successful at the time, and they were earning much more than an average salary from it, it was very challenging to manage it, so the duo decided to sell it in 2014 for stunning $300 million.
After Zoosk, Alex Mehr tried as a founder once more, this time, he paired with the investor Tai Lopez to create an app for entrepreneurs. Mentorbox was an app that brought summaries and amazing facts from all the books that could be useful for future entrepreneurs, so basically, they had a team of people who were reading a bunch of books for you, great if you don't have the time to do it.
Dr Alex University
Since he clearly knew how to make money online, Mehr started another project called Dr. Alex University, a membership website for entrepreneurs, some mixture of an online course and a mentorship program.
Alex Mehr net worth revealed
From a humble Iran boy to a successful entrepreneur whose yearly earnings are stunning, Alex Mehr has come a long way. However, his estimated net worth is not so easy to tell since he is running multiple businesses, but reliable sources claim it is probably around $100 million. Take a look at this TV show episode to see how he manages to run like 30 businesses and stay far away from bankruptcy.
That's all we got on Alex Mehr
Alex Mehr is living a good life now, and we can say he earned it. Luxury vacation, Hollywood Hills mansion, expensive cars, and much more are his reality now, he is still a humble, down-to-earth guy who has not forgotten where he comes from.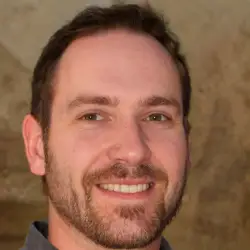 Latest posts by Micheal Renner
(see all)
Lynne Austin Net Worth, Height, Bio, Birthday, Wiki

- September 10, 2022

Stephen Burrows Net Worth, Height, Bio, Birthday, Wiki

- September 10, 2022

Ian Brennan Net Worth, Height, Bio, Birthday, Wiki

- September 10, 2022