Politician, businessman, and Salvadoran president Nayib Bukele won the elections in 2019 in front of the GANA party and is often described as an autocrat by the local press. So, is president Bukele as rich as the famous people? Let's reveal Nayib Bukele net worth and some other interesting details from his controversial career.
Nayib Bukele – Early Life
President Bukele was born on 24 July 1981, in San Salvador, the capital of El Salvador. His parents are Olga Ortez de Bukele and Armando Bukele Kattán. Nayib studied at Central American University in San Salvador and started his first business when he was only 18. Allegedly, he was the owner of Yamaha Motors El Salvador and director of SA DE CV in 2011.
Nayib Bukele – Quick Bio Facts
Real name: Nayib Armando Bukele Ortez,
Birth date: 24 July 1981,
Birth place: San Salvador, En Salvador,
Occupation: President, politician,
Marital status: married,
Wife: Gabriela Roberta Rodriguez Perezalonso,
Children: Layla Bukele,
Nayib Bukele net worth: $20 million.
Nayib Bukele's political career
In 2012 Bukele was elected for the mayor of Nuevo Cuscatlan and stayed there for three years, providing scholarships for good students and a monthly aid for everyone older than 55. In 2015, he became the mayor of San Salvador, but in 2017 he got expelled from his party FMLN. Since he still wanted to run for president in 2019, he started his own political party Nuevas Ideas (New Ideas).
To increase his chances of winning the elections, he joined forces with another party, GANA, and won the elections in 2019 to become the president of El Salvador. The same year he traveled to the United States to meet Donald Trump.
Controversies
In 2020 the website El Faro announced that Bukele is negotiating with Mara Salvatrucha, the most notorious criminal gang in El Salvador, to give every gang member more flexible jail terms in exchange for fewer murders and political support.
Nayib Bukele Family
Bukele comes from a family with different religious backgrounds. His mom's side is Catholic and Greek Orthodox, while his dad's side of the family originated from Jerusalem, but his dad converted to Islam. His wife, Gabriela Rodriguez, comes from a Jewish family, which Bukele revealed in 2018 in Jerusalem, after praying at the Western Wall.
Nayib Bukele Net Worth
Although the president's salary is a secret, many believe it goes around $5,000 per month, which is nothing in comparison to what he is earning from his private companies. Although we can only guess, according to sources, his estimated net worth is around $20 million. Take a look at this video to listen to the interview with this young president and businessman.
That's all we got on President Nayib Bukele net worth and career
As a young leader, Bukele embraced the power of social media and turned it in his favor. He has more than 3 million followers on Instagram, and if you go through his recent posts, you'll see what this not-so-typical president is up to these days.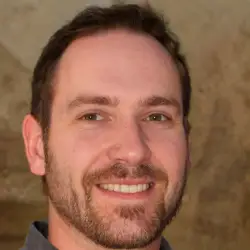 Latest posts by Micheal Renner
(see all)
Evin Ahmad Net Worth, Height, Bio, Birthday, Wiki

- August 31, 2023

Lynne Austin Net Worth, Height, Bio, Birthday, Wiki

- September 10, 2022

Stephen Burrows Net Worth, Height, Bio, Birthday, Wiki

- September 10, 2022