American actor, dancer, and TV personality Alfonso Ribeiro became a famous celebrity after appearing in several sitcom TV shows such as Silver Spoons and The Fresh Prince of Bel-Air. He's currently working as a host, so let's reveal everything we know about Alfonso Ribeiro net worth, career, and bio details, stay tuned.
Alfonso Ribeiro – Early Life
Alfonso Ribeiro was born in one of New York City's boroughs, The Bronx, on September 21, 1971. He comes from a family of Afro-Trinidadian origins, and his grandfather was the Trinidadian calypsonian, a musician known as the Lord Hummingbird. When Alfonso was only 8, he achieved something that many dream of and got the main role in a Broadway musical called The Tap Dance Kid, which won him a nomination for Outer Critics Circle Award.
In 1984 he appeared in a Pepsi commercial, dancing together with Michael Jackson, and started filming Silver Spoons. Next year, 2015, he published his dance instruction book, Alfonso's Breakin' & Poppin' Book, which was advertised in an MTV commercial.
Quick Bio Facts:
Full name: Alfonso Lincoln Ribeiro Sr.,
Date of birth: September 21, 1971,
Age: 49,
Occupation: American actor, comedian, dancer,
Alfonso Ribeiro height: and weight 5′ 6″, 138 lbs,
Alfonso Ribeiro's wife: writer Angela Unkrich,
Children: Sienna, Anders Reyn, Ava Sue, Alfonso Lincoln Jr.,
Estimated net worth: $10 million.
Bel Air's Alfonso Ribeiro
After several commercials, Ribeiro got a chance to be a part of an NBC sitcom and play the character of Carlton Banks in a popular sitcom, The Fresh Prince of Bel-Air. From 1990 to 1996, he was Will Smith's nephew who often danced to the hit song It's Not Unusual by Tom Jones. Later in 1997, he joined another sitcom called, In the House. Ribeiro also worked as a television director for several TV series. American actor directed several episodes of an American sitcom Meet the Browns and the second season of Are We There Yet?
Television Personality With a Dancing Career
Although the American actor was famous for his sitcoms, in 2006, he competed as one of many celebrity singers in Celebrity Duets and won. In 2013 he was a guest in The Graham Norton Show and performed his famous Carlton Dance, and Will Smith was also there. In 2014 he decided to participate in the 19th season of the famous TV show Dancing with the Stars.
Professional dancer Witney Carson was his dance partner, and the two of them were a major hit on the dance floor. He was the fourth celebrity who managed to get all 9 in the first week, so it comes as no surprise that Ribeiro and his partner won that season. In 2015 he got back to the show as a guest judge. If you somehow didn't watch The Fresh Prince of Bel-Air, we recommend you take a look at this video showing The Carlton Dance and then binge-watch the entire thing.
Everyone's Favorite Host
In the entertainment industry, it is very important to actually be entertaining and to have a specific personality, like Ribeiro, which is why many chose him to host various TV shows. In May 2015, it was announced that he would be the new host of America's Funniest Home Videos. In 2018 he was the host of the UK's game show Money Tree. In 2019 he got another job as a host, this time with Catch 21, which brought him a 2020 Daytime Emmy nomination for Outstanding Game Show Host, but unfortunately, he did not win it.
The 90s with Alfonso Ribeiro
If you like listening to the radio, then check out a radio show that he co-hosts with Daena Kramer. The 90s with Alfonso Ribeiro is a weekly show that is all about celebrating the 90s, the music, the culture, spiced up with some personal anecdotes and memories told by Ribeiro and Daena Kramer.
What We Know About Ribeiro's Personal Life
The famous television personality was married two times. His first wife was Robin Stapler. They were married from 2002 to 2006 and have one daughter together. After that, Ribeiro married writer Angela Unkrich in 2013, after only three months of engagement. Today, Ribeiro lives in Los Angeles with his wife Angela and their three children Alfonso Lincoln also known as A.J., Anders Reyn, and Ava Sue.
Ribeiro on Social Media
If you would like to get a better glimpse into Ribeiro's personal life, you can follow him on social media. Like every celebrity, Ribeiro is present on Instagram, Twitter, and Facebook. On Instagram only, he has more than 1 million followers, so we guess he's pretty active.
How High Is Bel Air's Alfonso Ribeiro Net Worth?
After starring in television series, hosting shows, and competing in dancing TV shows, the estimated net worth of Alfonso Ribeiro went up over the years. In 2015 he bought a Granada Hill mansion with eight bedrooms for $2.3 million, so his estimated net worth has to be good. Prior to that, he sold his Toluca Lake property for $1.45 million. According to some sources, Alfonso Ribeiro's net worth is currently around $10 million, but we believe that it will continue to grow.
That's All We Have on Alfonso Ribeiro Net Worth, Biography Details and Personal Life
If you have not watched any of Ribeiro's TV series, we highly recommend you do so. He is one of the most iconic TV faces from the 90s. You probably know him from Dancing With the Stars, but Alfonso Ribeiro as an actor is even more genius than as a dancer, trust us on that.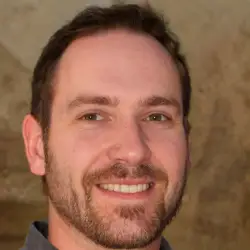 Latest posts by Micheal Renner
(see all)
Evin Ahmad Net Worth, Height, Bio, Birthday, Wiki

- August 31, 2023

Lynne Austin Net Worth, Height, Bio, Birthday, Wiki

- September 10, 2022

Stephen Burrows Net Worth, Height, Bio, Birthday, Wiki

- September 10, 2022