Former successful football player, Emmanuel Acho, played for several NFL teams and then started his media career by working as a sports analyst for ESPN and Fox Sports. Today we bring you everything we know about Emmanuel Acho net worth, wife, brother, ESPN career, and bio details, so stay tuned and let's find out if he could be the richest football player.
Emmanuel Acho – Early Life
The famous football player was born on November 10, 1990, in Dallas, Texas, and he is the youngest child of Igbo immigrants from Nigeria, Sonny and Christie. His father, Sonny Acho, works as a mental health professor in Dallas and has served as a pastor at Living Hope Fellowship Church. Together with his wife Christie, he has three more children, Chichi, Stephanie, and Sam.
Emmanuel went to The St. Mark's School of Texas high school and played football and basketball. After graduating from high school, he went to the University of Texas and graduated with a degree in sports management.
Quick Bio Facts
Full name: Emmanuel Chinedum Acho,
Birth date: November 10, 1990,
Age: 30,
Nationality: American,
Height: 6 feet 2 inches,
Weight: 240 lb,
Occupation: Former NFL Player, Sports Analyst, Author, and Host,
Active years: 2012 – 2015,
Position: Linebacker,
Former teams: Cleveland Brown, New York Giants, Philadelphia Eagles,
Estimated net worth: $3 million.
How Emmanuel Acho Became a Successful Football Player
This American football player started his career early while being in high school, where he played along with his older brother Sam, who was the co-captain. Brothers, we very successful together. In his senior season, Emmanuel was named the state's top linebacker by Dave Campbell's Texas Football, and ESPNU put him on the list of America's top 150 recruits.
College Football Career
At the University of Texas, the famous football player played 48 games, and right in his junior year, he won the Arthur Ashe award. During his senior year, Emmanuel became the consensus first-team All-Big 12 linebacker and was the Lott Trophy finalist.
Older Brother Sam Acho
It seems that the famous football player had who to look up to when it comes to the sport since his older brother Sam was also a prospective athlete. Sam played college football at the University of Texas, and then got selected by the Arizona Cardinals in the 2011 NFL Draft, and also played for Chicago Bears, Buffalo Bills, and Tampa Bay Buccaneers.
Emmanuel Acho's NFL Career
The successful football player was first drafted by Cleveland Browns in the 2012 NFL draft, during the sixth round draft pick, but due to a leg injury, he skipped the entire season. Later he got traded to Philadelphia Eagles in 2013 and got released after a few months. NFL linebacker then signed to the New York Giants practice squad and got back to Eagles in October 2013. A thumb injury in 2015 hindered his efforts, and he became a free agent in November 2015.
Successful Football Player Starting a New Career
After being a free agent for a while, Acho found a new income source and became a sports analyst. In 2016 Acho started working for Longhorn Network as an analyst, and in 2018 became a part of ESPN's college football programming. He was one of the hosts of Cover Four. In June 2020. Emmanuel Acho decided to leave ESPN and move to Fox Sports. When it comes to his media career, he recently announced he would be hosting The Bachelor After the Final Rose this season, which will be the 25th season of the famous TV show.
What Do We Know About His Personal Life?
Emmanuel Acho currently doesn't have a girlfriend, and he was never married. His only public relationship was the one with his ex-girlfriend Yvonne Orji, who also has a family coming from Nigeria. Yvonne Orji is an actor and a comedian, and she starred in the TV series Insecure. Emmanuel also got famous for taking an Eagles fan, Hannah Delmonte, to her prom after she invited him to escort her via Twitter, but they never dated officially.
Emmanuel Acho on Social Media
If you would like to know more about his personal life, you can follow him on social media platforms such as Instagram, Twitter, and Facebook. Acho also has a YouTube channel, and in 2020 he started filming a series of interviews called Uncomfortable Conversations With a Black Man. In, November 2020 he published a book with the same title and sold around 18,000 copies on the very first day. Take a look at this video to get a better idea of what this all is about.
Emmanuel Acho Net Worth Revealed
Although his salary was certainly higher while playing football, Emmanuel Acho found a new income source and seems to be doing pretty well working as a host, author, and sports analyst. So how high is Emmanuel Acho's net worth? He certainly is not the richest football player of all time, but during his NFL days, he did earn a decent amount. According to some sources, his current net worth is around $3 million, but we will see what the new season of The Bachelor brings and who knows, it might increase Emmanuel Acho net worth.
That's All We Know About Emmanuel Acho Net Worth and Career
If you've been following the career of this American football player from his early college football days all the way to ESPN and Fox Sports, congratulations, you're a true fan. But if you want to see how good he is as an author, we recommend reading Uncomfortable Conversations With a Black Man while waiting for The Bachelor After the Final Rose to air.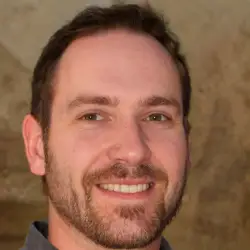 Latest posts by Micheal Renner
(see all)
Evin Ahmad Net Worth, Height, Bio, Birthday, Wiki

- August 31, 2023

Lynne Austin Net Worth, Height, Bio, Birthday, Wiki

- September 10, 2022

Stephen Burrows Net Worth, Height, Bio, Birthday, Wiki

- September 10, 2022