An affiliate marketer and a famous YouTube star, John Crestani, gained massive popularity thanks to his numerous online courses and great personality. While some praise his affiliate marketing tips, others claim he's a scammer. So, stick around because we are going to unveil all about John Crestani net worth, success story, and other details from his biography.
John Crestani – Early Life
As a child coming from an average family, John could not assume what life has prepared for him. He was an introverted kid who spent most of his days playing video games, he was not really into school or anything else. He had no clear plan for his future whatsoever. Crestani did go to college but dropped out in 2009 when he was 21 years old and flew to Thailand to find himself.
Quick Bio Facts
Date of birth: 9. July 1987,
Age: 34,
Zodiac sign: cancer,
Occupation: Super affiliate marketer,

John Crestani net worth: $10 million.
How John Crestani Changed His Mindset
While trying to survive in Thailand on a bare minimum, Crestani started working on his spirituality and read a book called The 4-Hour Work Week by Tim Ferris. It is one of those books that talk about how to change your mindset and build a business that will enable you to have the lifestyle you want because eventually, you won't have to invest that much time in it. So that is what helped Crestani motivate and start trying to do something with his life.
The Making of John Crestani, the Controversial Internet Marketer 
Before he became a popular YouTube star and affiliate marketer, Crestani first tried to sell goods on eBay. However, that brought him into trouble with PayPal, because according to PayPal's regulations the stuff he was selling was not in line with their terms and regulations, so they refused to release the funds. 
Despite that, Crestani didn't lose hope. He knew he wanted two things: to travel around the world and to be independent without a regular 9 to 5 job. That is what brought him to affiliate marketing, and the rest was history. Crestani's digital entrepreneurship journey started when he discovered the affiliate marketing industry, which enabled him to get that passive income and become a part of the internet jetset community. 
John Crestani's Course Internet JetSet
Internet JetSet was one of the first courses Crestani launched, and it is still one of the most popular ones because it covers all the basics of internet marketing, covering everything from finding a niche to content writing and paid traffic. John Crestani's course Internet JetSet is a bit pricey, but that's because it gives you access to his webinars, and he usually publishes one per week. Here are some main features of the Internet JetSet course:
It lasts 12 weeks,

Facebook ad training,
SEO,
YouTube ad,
Price: $47 per month.
John Crestani's Course Super Affiliate System Review
The Super Affiliate System course is Crestani's most selling affiliate marketing course out there. Although it covers a lot of the basics from the Internet JetSet, this 7-week course goes more in-depth into certain topics, including not only Facebook but also Native ads, and discovering everything you should know about internet marketing and how paid advertising works.
Super Affiliate System Explained
Some internet marketers made some serious money by following the tips from Crestani's Super Affiliate System course. One of the reasons why this course is so good is that there are mini tests that allow you to test your knowledge, so it is very interactive and more than helpful. Plus, you also get access to Crestani's previous webinars.
Is This Experienced Affiliate Marketer a Scammer?
Many think that what Crstani sells is some sort of a get rich quick scheme, but that is just because they don't understand how affiliate marketing works and how you can earn money through affiliate commission. The Super Affiliate System might not be the ideal course for everyone, and that is completely ok, but that doesn't make someone a scammer. 
The thing is, a lot of information about paid advertisement and affiliate marketing business can be found online for free, even on social media. But compiling those into one coherent piece and understanding all the bits and bobs is not as easy as it seems. That's why the Super Affiliate System costs that much because someone took a lot of effort to do all that. Take a look at his YouTube channel to discover some tips he shares for free, for example, on how the Google ad system works.
John Crestani Net Worth, How Much Does the Famous Internet Marketer Earn
With so many successful affiliate marketing programs, it seems it is not so hard to come up with a strategy that will allow you to earn money from each and every affiliate link you add to your website. However, everyone who wants to have a successful online business needs to know that it is a world that continuously changes, and only those who can track those changes can thrive in it. 
John Crestani is one of them, but how much does he earn from it? According to some sources, John Crestani net worth is $10 million, but it could be higher since the affiliate marketer keeps his life very private. There is not much information available about his income or personal life. It is known that he is married and allegedly has two daughters, but their identities remain hidden. 
Investing in John Crestani's Course, Yes or No?
Although Crestani's Super Affiliate System course comes with an insane price tag, it could be a wise investment if you would like to find out more about paid ads and create your own affiliate network. Affiliate marketing is not rocket science, but it also is not something you should underestimate, so if you too want to become an associate marketer but you're not quite sure how things work, investing in a good course like Super Affiliate System could be a good call.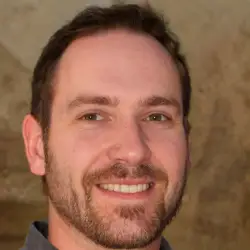 Latest posts by Micheal Renner
(see all)
Evin Ahmad Net Worth, Height, Bio, Birthday, Wiki

- August 31, 2023

Lynne Austin Net Worth, Height, Bio, Birthday, Wiki

- September 10, 2022

Stephen Burrows Net Worth, Height, Bio, Birthday, Wiki

- September 10, 2022