This is going to be an interesting one. You may have seen movies where characters change their identities and appearance to commit crimes in a clever manner. Something like that is going to be discussed here.
You may have seen bios and Wikis of famous celebrities and athletes but today we are going to share information about an alleged criminal who smartly entered USA to commit frauds and other crimes. You may have heard about some of her stories, yes we are talking about Anna Delvey or popular as the 'Inventing Anna' through her Netflix documentary.
Mostly people know her through media and news channels. However, we are going to share information in detail so more people can know about her. Also to be aware of people like her.
Let's start by one of the most interesting question that many people have in their mind regarding her.
Anna Delvey net worth
Someone's whose profession is committing frauds to big business such as hotels and banks must have a hefty net worth. According to the fake bank statement she presented it said that she has around 60 million Euros in her Swiss bank account.
However, finding a criminals real and accurate net worth is near to impossible. They never show their assets and have their money stored somewhere they only know. She may have hidden it underground and anywhere but is known by her.
Her life story was bought by Netflix to make a documentary on her for
$320,000. However, her attorney asked her to use this amount to pay the debt she has against the hotels and some banks but this isn't enough to pay all the debts she has.
Anna Delvey early and personal life
Anna Delvey born as Anna Sorokin on 23rd of January in the year 1991. She was born in Moscow, Soviet Union or known as Russia in the present days. She comes from a good, reputable family but she chose the wrong path of living.
Her father is Vadim Sorokin who has spent most as a truck driver for the NKS transport company. But in 2013, he lost his job due to the business shutdown and then started his own business of heating, cooling and insulation hardware.
Anna only has a brother whose name hasn't been disclosed by her. She belongs to a Christian family.
She has completed her education Moscow till the age of 16. Her family also contributed in educating her from an early age and she had a good bond with her teachers as well.
In 2007, her family moved to Germany as his father was in hunt for a new job or business. After moving to Germany, Anna started gymnasium and then graduated from the gymnasium school in 2011.
After graduating and taking her family's consent she went to London to pursue further studies. She got admission in Central Saint Martin's College. However, she dropped out and didn't complete her graduation and went back to her family in Germany.
Finally decided to work and then Anna went to alone to Paris in search of work. This is when her life changed and then became the Anna that the whole world knows as a fraudster.
Anna Delvey career and professional life
Anna was working in Paris smoothly but when she traveled to New York from Paris to attend the New York Fashion Week things started changing. In Paris she used to work as an intern for French Fashion magazine company. Paris is the place where Anna Delvey came into existence from Anna Sorokin.
As she entered USA she realized the benefits of living there and somehow got her transferred to New York Purple Magazine office. However, later she quit the job and started her foundation for as private member and art foundation known as the Anna Delvey foundation.
Through this foundation she got in contact with some wealthy personalities. The first person to notice that she was a con woman was Michael Xufu Huang at her birthday. He got to know that she paid for her birthday party through invalid credit cards and contact details.
She attracted investors to her foundation through showing fake bank statements and trapped them for investing in her foundation. She applied for loans at many banks using the same statements but some banks rejected her application whereas some banks fell for her trick.
How she tricked hotels in interesting. As she goes into a hotel she starts tipping the staff with heavy tips. This creates her personality amongst the staff that she is a heavy tipper and is wealthy. This trick she played at 11 Howard Hotel and later they found that she doesn't have a credit card and sent her a bill of $30,000 which she wasn't able to pay but promised to.
She did the same thing in Beekman Hotel without leaving a credit card in their file and received a bill of $11,518 which she only promised to pay. Like this her debt started to increase and she paid were promises for the payments.
The NYPD started an investigation against her and arrested her by planning a sting operation in October 2017. On May 9th of 2019 she was found guilty for eight charges and sent to state prison for 4 to 12 years and was ordered to pay hefty fines.
Anna Delvey height and weight
Anna is fair in skin color and has light brown hair. Her height is 164cm and weighs around 116lbs. She wears glasses and has ear piercings.
Final words
This all you need to know about Anna from the popular Netflix documentary 'Inventing Anna'. She sold her story to Netflix as she wanted the whole world to know how she did everything. But why did she wanted the world to know that she is a fraudster? Is she proud of it?
Well this something that can be answered by Anna but we've presented you some details about her life and would help you know about her before watching the documentary.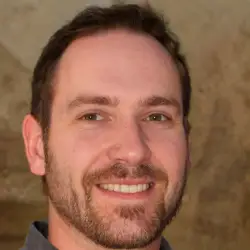 Latest posts by Micheal Renner
(see all)
Evin Ahmad Net Worth, Height, Bio, Birthday, Wiki

- August 31, 2023

Lynne Austin Net Worth, Height, Bio, Birthday, Wiki

- September 10, 2022

Stephen Burrows Net Worth, Height, Bio, Birthday, Wiki

- September 10, 2022