American singer and songwriter Bart Millard is known as the lead singer of a band called MercyMe, which is a Christian music band. Besides that, he is also a solo contemporary Christian artist with two albums. So, let's find out what Bart Millard net worth is and get more into details about his career, biography, and personal life.
Bart Millard – Early Life
The American singer was born on December 1, 1972, in Greenville, Texas, as a second child of Arthur and Adele Millard and has one older brother Stephen. Arthur Millard was an abusive father, but his brother always defended him from their dad. When Millard's father was about to die in 1991, Bart forgave him everything. He was only 19 years old at the time.
Bart Millard – Quick Bio Facts
Full name: Bart Marshall Millard,
Date of birth: December 1, 1972,
Birth place: Greenville, TX,
Bart Millard age: 48,
Occupation: singer, songwriter, backing vocalist,
Wife: Shannon Millard,
Children: Sam Millard, Gracie Millard, Charlie Millard, Sophie Millard, and Miles Millard,
Bart Millard's net worth: $5 million.
MercyMe Times
Although he wanted to be a footballer after his father passed away, Bart started working with the church's youth group worship band, they went on a trip to Switzerland, and the rest was history. Together with friends James Phillip Bryson and Michael John Scheuchzer, he founded the group called MercyMe, which released ten studio albums.
MercyMe's Bart Millard Solo Debut
Since he promised his grandma that he would record an album of hymns, Millard released two albums inspired by his grandma and father. The first solo album was named Hymned No. 1, and the second album was Hymned Again, which brought him a solo Grammy nomination. In 2005 Christianity Today called him the Best Male Vocalist for his solo album Hymned No. 1. The song I Can Only Imagine was dedicated to his dad, and in 2018 he turned it into a true story-based movie, so let's take a look at his YouTube video where he explains it all.
Bart Millard's Estimated Net Worth Revealed
This successful rock singer mixes unexpected genres to create special music, which earned him a 2008 Grammy award nomination. His estimated earning is hard to calculate, but according to the data, Bart Millard's net worth is currently around $5 million. Not bad for a Christian rock band singer.
What We Know About Bart Millard's Personal Life
Bart Millard is not a person who shares everything on Facebook or social media, he keeps his family and personal life away from the public eye. He got married to his wife Shannon back in 1997, and they have been together ever since. The couple has four children.
That's All We Got on Net Worth and Career of Bart Millard
Although the idea of a Christian band making rock slash Christian music might not sound so exciting, give this one a chance, trust us. Every song is a unique masterpiece you'll enjoy listening to, and if you get interested, don't forget to watch Millard's movie. It is indeed touching.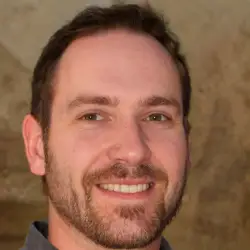 Latest posts by Micheal Renner
(see all)
Evin Ahmad Net Worth, Height, Bio, Birthday, Wiki

- August 31, 2023

Lynne Austin Net Worth, Height, Bio, Birthday, Wiki

- September 10, 2022

Stephen Burrows Net Worth, Height, Bio, Birthday, Wiki

- September 10, 2022