Canadian YouTube personality and founder of Linus Media Group, Linus Sebastian is widely known after his YouTube channel and as a tech reviewer. But let's go a bit deeper than that and reveal more about his early life, biography, and of course, Linus Sebastian net worth, stay tuned.
Who Is Linus Sebastian?
Canadian YouTuber was born on August 20, 1986, in Ladner, British Columbia. He comes from a big family and has two sisters and two brothers. His obsession with technology started when he was in high school so it is no wonder he became the tech guy who has all the answers and a successful SEO. He never went to college and is basically a self-taught tech expert.
Linus Sebastian – Quick Bio Facts:
Full name: Linus Gabriel Sebastian,
Date of birth: August 20, 1986,
Age: 35,
Nationality: Canadian,
Linus Sebastian height: 1.85m,
Weight: 77kg,
Linus Sebastian's wife: Yvonne Ho,
Occupation: YouTube personality, tech reviewer, presenter, video blogger, founder of Linus Media Group,
Linus Sebastian net worth: $5 million.
Linus Tech Tips – His First Technology Channel
Sebastian first started working as a category manager, product manager, sales representative, and video blogger for NCIX, a Canadian PC store. Quickly after opened a YouTube channel called Linus Tech Tips in 2008. Today, this Linus Sebastian's YouTube channel has almost 14 million subscribers.
Besides that, he opened three more YouTube channels: Techquickie, TechLinked, ShortCircuit, but most of his income comes from the first one, Linus Tech Tips. Whether you want to watch another Android debate video, get more tech tips, or learn something, you'll find it all on his YouTube channel. Take a look at one of the videos to see what this is all about.
Linus Sebastian Family and Personal Life
Sebastian got married back in 2011 and he and his wife Yvonne Ho have three children, two daughters, one son, and live in his home place British Columbia. His wife also works in Linus Media Group, as its CFO. He doesn't share much about his personal life on social media, so you'll rarely see him post something on his Facebook or Twitter account that's not tech-related.
Linus Sebastian's Net Worth Revealed
Linus has several income sources, so calculating his estimated net worth requires some serious math. All his channels have an impressive yearly YouTube revenue, and he also earns a lot of money from sponsorships, affiliate marketing, and YouTube ads. Once it is all combined, his current net worth is somewhere around $5 million, most of it coming from YouTube AdSense. Linus has made a career by doing what he loves, and you have to give him credit for that.
That's All We Got on Linus Sebastian Net Worth and His YouTube Channel
We are all aware that there are many YouTube channels that don't really have an educational character, and we often wonder why do those people earn so much. However, Linus Sebastion's YouTube channel is not one of those, neither of his channels is. So, even if you're not a techie, Linus can help you become one, or at least sound like you know what you're talking about.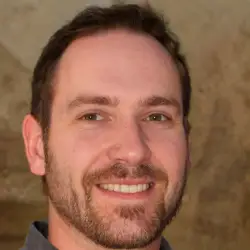 Latest posts by Micheal Renner
(see all)
Evin Ahmad Net Worth, Height, Bio, Birthday, Wiki

- August 31, 2023

Lynne Austin Net Worth, Height, Bio, Birthday, Wiki

- September 10, 2022

Stephen Burrows Net Worth, Height, Bio, Birthday, Wiki

- September 10, 2022