YouTube pranksters and owners of an entertainment company, Nelk Boys, are a group of young men that stands behind the American-Canadian YouTube channel named Nelk. The channel is focused on the pranks, vlogs, and party lifestyle of Kyle Forgeard and his crew. So much are these guys worth? Let's find out Nelk Boys net worth and other details.
Who Are the Nelk Boys Behind the Famous Prank Channel?
Back in 2010, content creator Kyle John Forgeard, Steve Deleonardis, and others, now former Nelk members, created a YouTube channel and posted their first prank video online. Some of the off and on members are Lucas Gasparini, Steve Deleonardis, twins Niko and Marko Martinovic, and Jesse Sebastiani, who left the group in 2020 to start his own YouTube channel, but is now considering a comeback.
All Nelk members live in a home in Newport Beach, and previously they stayed in Ontario and Los Angeles. Besides that, they also have several other channels where they also post content such as vlogs, parties, and pranks, those are MTVjesse, LucasAndKyle, and SteveWillDolt. So if you follow their main channel and you're up for more, this is where you'll find it.
The Official Nelk Boys Merch
The Nelk Boys created their clothing brand and named it Full Send. Their merchandise is available on their website. There you can get a hoodie, or a shirt, and a bunch of other accessories from the brand.
What's There on Nelk YouTube Channel?
Their YouTube content is based on hilarious pranks, sometimes even public pranks that could get them in trouble, like the coke prank with LA cops. Every YouTube video they post becomes viral, and it is no wonder because every Nelk member is a genius prankster. At the moment, the Nelk channel has almost 7 million subscribers, so take a look at one of their videos to see what they are all about.
Nelk Boys Net Worth – How Much Are These YouTube Pranksters Earning?
Many are wondering is Nelk net worth really that high? The thing is, Nelk Boys have several sources of income, they have their merch, social media collabs, Nelk Boys channel, and even their hard seltzer brand, so the money keeps coming from all sides. YouTube star and the main Nelk Boy Kyle Forgeard probably earns the most.
However, it wouldn't be fair to compare Kyle Forgeard net worth, and, for example, Jesse Sebastiani net worth. Instead, we did the math and decided to present you the combined net worth of the Nelk group. Are you ready to get the estimated net worth? Nelk net worth is currently around $5 million.
Now When You Know Their Net Worth, Go Take a Look at Nelk Boys YouTube Channel
Although the guys started filming at a young age and are now all in their twenties, they are still doing it with the same enthusiasm and passion. They are all over social media, but there's no point in following them on Twitter when YouTube is where you'll get the real Nelk experience.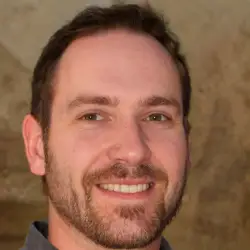 Latest posts by Micheal Renner
(see all)
Evin Ahmad Net Worth, Height, Bio, Birthday, Wiki

- August 31, 2023

Lynne Austin Net Worth, Height, Bio, Birthday, Wiki

- September 10, 2022

Stephen Burrows Net Worth, Height, Bio, Birthday, Wiki

- September 10, 2022