American record producer and songwriter Benny Blanco is known for numerous hits he did with artists such as Katty Perry, Wiz Khalifa, Ke$ha, Jessie J, and many others. Since he was the BMI Songwriter of the Year award winner several times, we guess he knows a thing or two on how to make a hit song. Today we bring you everything we know about Benny Blanco net worth, height, age, house, wife, income source, and more biography details, so stay tuned.
Benny Blanco – Early Life
American musician Benjamin Joseph Levin was born on March 8, 1988, in Reston, Virginia. Blanco comes from a Jewish family, and he started showing interest in music at an early age by listening to cassette tapes of All-4-One and Nas when he was only five years old. At first, he wanted to be a rapper but soon turned to produce beats. Blanco's rapping and early music experiments didn't go unnoticed, as he got the attention of executives at Columbia Records, The Source, and eventually got an apprenticeship with producer Disco D.
Quick Bio Facts:
Full name: Benjamin Joseph Levin,
Stage name: Benny Blanco,
Date of birth: March 8, 1988,
Age: 32,
Zodiac sign: Pisces,
Occupation: American musician, songwriter, record producer, record executive,
Height: 5 feet, 8 inches,
Marital status: single,
Estimated net worth: $16 million.
How Did This American Record Produces Start His Music Career?
Famous producer and songwriter Dr. Luke mentored Benny Blanco for several years, enabling him to work and get in touch with some big names in the music industry. Some of the hit songs he co-wrote and co-produced while working with Dr. Luke are well-known hits like:
Katty Perry – Teenage Dream,
Ke$ha – Tik Tok,
Taio Cruz – Dynamite,
Britney Spears – Circus.
Collaboration with singer Britney Spears was a massive success, the song was third on Billboard Hot 100 and first on American pop radio. In 2011, Blanco finally started working solo without Dr. Luke and created hits for Maroon 5 (Moves like Jagger) and Gym Class Heroes (Stereo Hearts).
American Musician and His Solo Career
After making numerous hits for artists like famous rapper Kanye West, Selena Gomez, Ed Sheeran, and many others, Blanco decided that it is time to go solo and turn himself into a singer. First, he joined forces with Baltimore rapper Spank Rock and produced a collab EP called Spank Rock and Benny Blanco Are…Bangers & Cash. In July 2018, he finally released his first solo song, Eastside, featuring Khalid and Halsey. The song peaked at 9th place on the Billboard Hot 100. The same year, he released several singles and a debut album, Friends Keep Secrets.
Benny Blanco as Record Executive
Benny Blanco also founded two record labels together with Interscope Record, Mad Love Record, and Friends Keep Secrets and signed several artists such as Trill Sammy, Jessie Ware, Tory Lanez, and others.
Benny Blanco Net Worth – How Much Is He Earning?
When it comes to music, Benny Blanco is a true artist, and it seems that everything he touches turns into gold, so how much could Benny Blanco's net worth be? According to sources, his current net worth is $16 million, but we expect that Benny Blanco's net worth will continue to grow with every new hit he makes.
How Much Does Benny Blanco Make Per Song?
Ever wonder how much a famous American rap artist like Kanye West earns per song? Or how much are people who actually write or co-write these masterpieces earning? It is hard to tell because it all depends from one case to another, but based on his estimated net worth, Blanco is certainly earning well.
Benny Blanco, Award-Winning Artist
With success comes fame, money, but also awards, and this American record producer and songwriter has gathered quite a collection, so let's take a look at what he has won so far:
BMI Pop Awards – Songwriter of the Year (2011, 2012, 2013, 2014)
BMI Pop Awards – Most Performed Pop Song (Moves like Jagger / Maroon 5, 2012)
Songwriters Hall of Fame – Hal David Starlight Award (2013)
iHeartRadio Music Awards – Producer of the Year (2017)
iHeartRadio Music Awards – Best Lyrics (Love Yourself / Justin Bieber, 2017)
Spotify Secret Genius Awards – Secret Genius: Pop (2018)
CLIO Awards – Gold – (I Found You / Nilda's Story, 2019)
Although he was nominated for Grammy Awards several times and in different categories, he still doesn't have one, but there's plenty of time to add a Grammy Award to his trophy shelf.
Benny Blanco on Social Media
Blanco is active on several social media platforms such as Twitter, Facebook, TikTok, and Instagram. On his YouTube channel, he has 1.42 million subscribers and posts all kinds of content. So if you would like to get to know him a bit better, we recommend checking out his YouTube channel. In 2021 together with chef Matty Matheson, he started a YouTube cooking show with a bit of a twist. Feel free to take a look at one of a few episodes.
That's All We Have on Benny Blanco Net Worth and Biography Details
iHeartRadio Producer of the Year, Benny Blanco, has undoubtedly left a mark in the modern pop music industry and continues to push the limits. In March 2021, he released a deluxe version of his first album, FRIENDS KEEP SECRETS 2, and it got an RIAA platinum certificate on the very day of release. There's not much left to say when it comes to this famous producer and writer, except that we hope that the best is yet to come.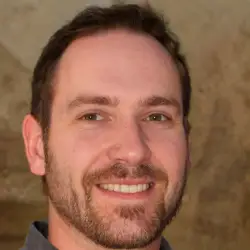 Latest posts by Micheal Renner
(see all)
Evin Ahmad Net Worth, Height, Bio, Birthday, Wiki

- August 31, 2023

Lynne Austin Net Worth, Height, Bio, Birthday, Wiki

- September 10, 2022

Stephen Burrows Net Worth, Height, Bio, Birthday, Wiki

- September 10, 2022