Bobby Bones is an American radio and television personality, rising to fame with his nationally syndicated morning radio show, the Bobby Bones Show, and later branching out into other media. Bones is the youngest ever inductee into the National Radio Hall of fame, and has appeared as a mentor on American Idol and was the winner of Dancing with the Stars in 2018 with partner Sharna Burgess. Bones is the best-selling author of both a self-help book and a memoir, as well as a well-known YouTuber and musician. So, what is Bobby Bones' net worth? Keep reading to find out.
Early Life
Bobby Bones was born Bobby Estell in Hot Springs, Arkansas, on April 2, 1980. Born to teenage parents, Bones was primarily raised by his mother and maternal grandmother in Pipe Mountain, Arkansas. When he was five, Bobby's father left, and his mother died at the age of 49 due to addiction problems.
Bones began working as a station hand and then on the air of his school's radio when he was 17 at Henderson State University. He later graduated with a Bachelor of Arts in Radio and Television in 2002.
Career
Radio
After university, Bones began hosting the morning radio show for Q100/KQAR in Little Rock, Arkansas, on a contract for $17,000. After gaining popularity and credibility, Bones moved to Austin, Texas, to host the Bobby Bones Show on KHFI-FM.
The show became a top-rated morning show in Texas, and it was reported that Bobby was offered positions with several large radio stations across the country. However, he stayed with his Clear Channel, which later became iHeart Media.
In 2012, Clear Channel moved Bobby's show from Austin, Texas, to Nashville, Tennessee, where he took over famed DJ Gerry House's time slot on WSIX-FM after House retired. The Bobby Bones Show still airs weekday mornings from WSIX-FM Studios in Nashville and is nationally syndicated.
Podcast
Apart from radio, Bobby Bones also hosts one of Nashville's "most listened to podcasts," Bobbycast, a show recorded in Bobby's own house where he interviews artists and producers to learn the stories behind their biggest hits.
Music
In addition to interviewing musicians, Bobby is part of the musical comedy group Bobby Bones and the Raging Idiots, which released its first album entitled "The Critics Give it Five Stars" in 2016, and its latest EP entitled "Award Winning" in May of 2021.
Television
After rising to fame in Radio, Bobby Bones is now also well-known for his role as a guest mentor on American Idol in 2018 and as a full-time mentor in the following season. In the same year, Bones competed on season 27 of television's Dancing with the Stars with professional dancing partner Sharna Burgess, and while the two were off to a rocky start, they eventually won their season.
The radio personality also appeared in the 2009 movie Bandslam starring Vanessa Hudgens and created his own Documentary series with the Discovery Channel called Breaking Bobby Bones, where Bones attempts all different kinds of jobs and meets people from all walks of life.
YouTube
The Bobby Bones Show is also broadcast as live taping on the YouTube channel by the same name, where clips from the radio show are posted daily. The channel is currently just shy of 200,000 subscribers and boasts over 94 million views since its creation in 2006.
Books
Bobby Bones is the New York Times bestselling author of the self-help book Fail Until you Don't: Fight Grind Repeat, where he chronicles his life's perceived failures and then explores the lessons learned from them, and the memoir Bare Bones: I'm not lonely if you're reading this book, where he discusses growing up poor and his rise to fame. Both books have been extremely well-received and are consistently rated with five stars on online book-selling platforms.
Total Net Worth
As you can see, Bobby Bones has multiple large streams of income. From these sources, it is estimated that Bobby Bones has a net worth of 8 million dollars and an annual income of around 1 million.
FAQ
How old is Bobby Bones?
Born in 1980, Bobby Bones is 41 years old.
How tall is Bobby Bones?
Bobby Bones is six feet tall, or 183 centimetres.
How much does Bobby Bones weigh?
It is estimated that Bobby Bones weighs about 150 pounds or 68 kilograms.
What is Bobby Bones' relationship status?
In 2021, Bones married 29-year-old Caitlyn Parker at a small, intimate ceremony. Parker is a professional chef and Instagram influencer.
Does Bobby Bones drink?
Bobby Bones does not consume alcohol or participate in any recreational drugs. As alcoholism runs in his family and was the reason for his mother's death, he has steered clear of it his whole life.
Trivia
During the 2016 U.S. Presidential election campaign, Bobby Bones filed a trademark application for the infamous phrase, "Make America Great Again." Bones then took to Twitter to explain that he would hand the trademark over to Donald Trump in exchange for a $100,000 donation to St. Jude's Children's Research Hospital. Trump complied, and it wasn't until after this exchange that Trump was able to print the slogan, which became synonymous with his campaign, on hats, t-shirts, and other merchandise.
Sources: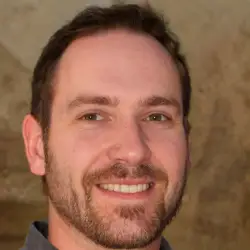 Latest posts by Micheal Renner
(see all)
Evin Ahmad Net Worth, Height, Bio, Birthday, Wiki

- August 31, 2023

Lynne Austin Net Worth, Height, Bio, Birthday, Wiki

- September 10, 2022

Stephen Burrows Net Worth, Height, Bio, Birthday, Wiki

- September 10, 2022