Roman Atwood is a very well-known YouTube personality from the United States. He is a prankster, comedian, and vlogger, who achieved success with his two YouTube channels. "RomanAtwoodVlogs" is his vlogging channel, while "RomanAtwood" channel is where he posts his famous prank videos. The first one has more than 5 billion views and approximately 15 million subscribers, while the second one has more than 10 million subscribers. His two channels have achieved great success and he is one of the few vloggers who have not one, but two Diamond Play Buttons for his work.
Roman Atwood Net Worth
Roman Atwood is one of the highest paid comedians and YouTube personalities in the United States, with a total net worth estimated to be around 14.5 million dollars. The insane number of YouTube views and subscribers bring him a considerable amount of money, but that' s not the only thing that contributes to his amazing net worth. He directed and produced a feature film, "Natural born pranksters" alongside Vitaly Zdorovetskiy and Dennis Roady, which was released by Lionsgate in 2016. Roman is also part of a reality series involving pranks that features Alex and Howie Mandel. Other reality TV series involving Roman includes Animal Planet's Tanked. Another venture that contributed to his total net worth is his 2016 tour, "Roman vs. Fousey", that included shows alongside Yousef Erakat in the United States, the United Kingdom, and Canada.
Of course, besides his other ventures like tours, reality series, and movies, most of the income Roman Atwood produces is thanks to his YouTube channels. The great amount of money comes not only from YouTube company who pays a certain amount for the number of views and number of subscribers, but from the endorsements and campaigns he did with several brands. Also, the visibility of his channels allows great deals of publicity to come to life.
Roman Atwood Salary
Roman Atwood does not have an exact monthly salary, because his income depends on the activities he has planned for each time period. Some sources say that from YouTube ads only he is making approximately 550$ every day, making it a total of 200,000$ a year from this YouTube feature only. Still, the numbers vary from 550$ every day to 5,400$ every day, but one thing is certain, YouTube ads bring Roman a steady and reliable source of income annually.
Roman Atwood Cars
Roman owns a Nissan GTR and a Clifford Truck, but he could have multiple other vehicles, and choosing not to show them in his vlogs. The story of the Nissan GTR starts with his Plastic Ball Prank, a prank that Nissan has noticed and offered to give him a 2015 GTR in exchange for using his video in their Super Bowl XLIX advertising campaign.
Roman Atwood Mansion
In 2021, Atwood and his wife moved into a brand new beautiful house in Ohio. Because they have dealt with stalkers in the past, this time the exact location of the house won't be disclosed, but Roman has made a house tour vlog on his channel. The mansion is impressive, featuring a music studio for Roman, and a big walk-in dressing for his wife, Brittney.
Roman Atwood Biography
Roman Atwood was born in Millersport, Ohio and has been passionate about filming and producing short movies since high-school. Before starting his first YouTube channel, "Sketch Empire", Roman has produced the DVD series "The Nerd Herd" and has worked on commercials and movie project in his home state, Ohio. He states that his first job was at his family's company, which specialized in producing rope: Atwood Rope.
Regarding his personal life, he has been married twice. He and his first wife, Shanna Riley got married in 2001, when Ronan was just 18 years old, but the marriage did not last long and they got divorced in 2008. They have one son together, Noah Vaughn Atwood, born in 2004. He met his second wife, Brittney Smith-Atwood, in 2008 at a friend's wedding and the two eloped in 2018. Together they have 2 children, son Kane Alexander Atwood born in 2011, and daughter Cora Atwood, born in 2018. The pair married in July 2018 in Maui, Hawaii. At the beginning of 2021, Atwood and his wife announced on YouTube the birth of their third child, son Knox Atwood.
Besides his YouTube career, he also has a spin-off business, selling his own "Smile more" merchandise consisting of T-shirts, bracelets, and numerous other items.
Roman Atwood Quotes
"Don't get discouraged if something you try doesn't happen immediately or its no a success absolutely the first day you try." @QuotesRoman
Time doesn't give a crap about you. Use it while you have it. @QuotesRoman
"Everybody goes through crap it's how you handle that crap, that gets you through the day with a smile" @QuotesRoman
"I hope that whatever is bothering you right now in your life you able to brush it off right now, right this second get rid of it" @QuotesRoman
"There is something about laying here with my children looking up at my wife who is 9 months pregnant trying to take this picture for us knowing that in two weeks I'll be holding another child that has my heart completely full of happiness. Pure happiness" @RomanAtwood
"Amazing night! Amazing fight! Nothing but respect to both @LoganPaul and @KSIOlajidebt for getting in that ring and putting on a show for all of us! Congratulations to KSI on the win. So amazing to see the community all under one roof! Let's keep that energy going!" – @RomanAtwood
"Time is so fast it just doesn't wait it doesn't slow down whatever you want to do you better do it quick" @QuotesRoman
"Always move forwards, not backwards" @QuotesRoman
Awards and Nominations received by Roman Atwood
Nominated for the 4th Streamy Awards, category Pranks, 2014
Won the 5th Steamy Awards, category Brand Campaign, for his
Crazy Plastic Ball Prank #WithDad, Roman Atwood (Nissan), 2015
Nominated for the 6th Streamy Awards, category Entertainer of the Year, 2016
Won the 8th Shorty Awards, category YouTube Comedian, 2016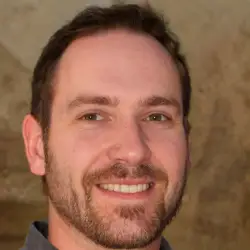 Latest posts by Micheal Renner
(see all)
Lynne Austin Net Worth, Height, Bio, Birthday, Wiki

- September 10, 2022

Stephen Burrows Net Worth, Height, Bio, Birthday, Wiki

- September 10, 2022

Ian Brennan Net Worth, Height, Bio, Birthday, Wiki

- September 10, 2022