Like most entrepreneurs, Brian Dean also started his journey of being one at a young age. As a result, he is now one of the most famous and successful entrepreneurs known. If you dream of having the same success, read on below to see how it all started for him!
Brian Dean Net Worth and Salary
This 33-year-old man got famous when his company Backlinko blew up on the internet. His net worth currently is approximately 10 million dollars but will surely rise with the way things are looking for him.
Brian Dean Early Life
This world-renowned SEO expert was born in United States, in Rhode Island, where he completed his studies at Rhode Island University and got his bachelor's degree in nutrition from 2001-to 2005. Later, he moved to Boston, Massachusetts, where he decided to get a master's degree in the same field from the University of Tufts.
Very few details are known about Brian's private life, including details of his parents, wife, etc., as he keeps it on the down-low.
Brian Dean Career
He dreamed to be a professor when he was a kid; hence it's not strange that he found it so easy to become an internet mentor on SEO now. He had intended to obtain his Ph.D.; however, he decided to drop out due to a disagreement with his teacher. So instead, he carried on to hunt for a job, and in 2008 he was finally hired as a dietician. Unfortunately, the economy wasn't in good condition during those times, making it difficult to get a decent-paying job.
He has always had a penchant for writing, so throughout those challenging circumstances, together with encouragement from the book the 4-Hour Workweek by Timothy Ferriss, he started writing his very own e-book, which he never completed. The book's topic revolved around back pain, and during that time, he also landed a job as an ND. Because he was busy with his job, he hired writers from a company called Elance to complete his book but was not happy with them. So, he quit his job and did freelance work for Elance himself, where he wrote around 12 articles in a day.
Later on, he left Elance and focused on developing content material for his personal websites and working for Livestrong. In 2010, he created about 150 websites which were all one-page domains. All of this made his interest increase in using SEO as a strategy to make money. However, Brian Dean did face a lot of setbacks before getting success.
A lot of the sites he built were to create traffic to different products by which he earned ad revenue; however, most of the websites failed. So, he started to research more on SEO which helped him create his first very successful agency in 2013, which he named "Backlinko." On that website, he shared different strategies to make and market good content. However, Brian has now sold Backlinko to a company called Semrush to help it flourish even better.
FAQS
Did Brian Dean Sell Backlinko to Semrush?
Yes, he confirmed he sold Backlinko.
How much does the Backlinko SEO course cost?
The "SEO that works" costs 497 dollars per month.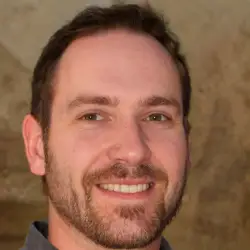 Latest posts by Micheal Renner
(see all)
Evin Ahmad Net Worth, Height, Bio, Birthday, Wiki

- August 31, 2023

Lynne Austin Net Worth, Height, Bio, Birthday, Wiki

- September 10, 2022

Stephen Burrows Net Worth, Height, Bio, Birthday, Wiki

- September 10, 2022