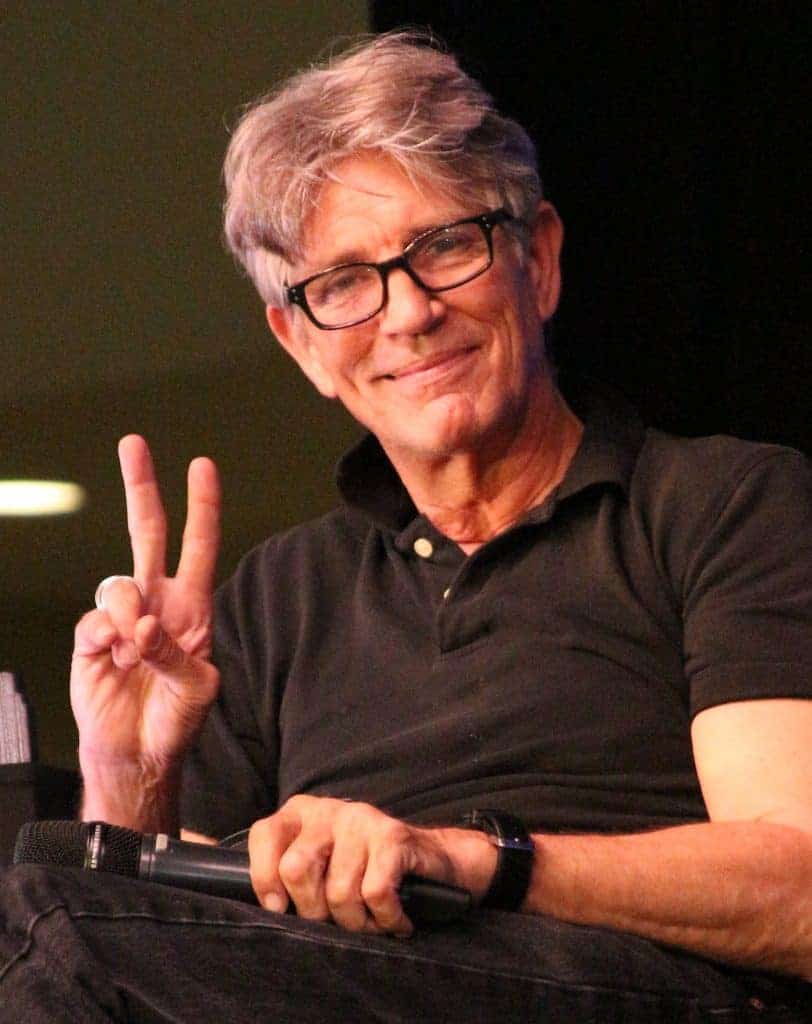 Eric Roberts is an American actor known for playing the role of the sinister villain. You may know his niece, and you certainly know his sister, but do you know him?
Eric Roberts, brother to Julia Roberts and father to Emma Roberts, has his own incredible story.
From early success to addiction to redemption, Eric Roberts has seen and done it all. With his name listed on the credits of almost 500 films during the course of his career, Roberts is one of Hollywood's most prolific actors, but it wasn't all smooth sailing.
Early Life
Eric Roberts was born on April 18, 1956, in Biloxi, Mississippi. His parents, both artistic in their own ways, ran an acting school for children, giving Eric and his younger sisters, Julia and Lisa, their first taste of acting. Eric has spoken openly about struggling with a stutter as a child and has said that acting played a large part in overcoming it. He said that when he memorized lines and scripts, he was able to deliver performances stutter-free, and he loved it.
In 1971, when Eric was 15 years old, his parents divorced, and Eric went to live with his father while his sisters lived with their mother. Later in his life, because he struggled with addiction, he became estranged from his famous younger sister, Julia Robert.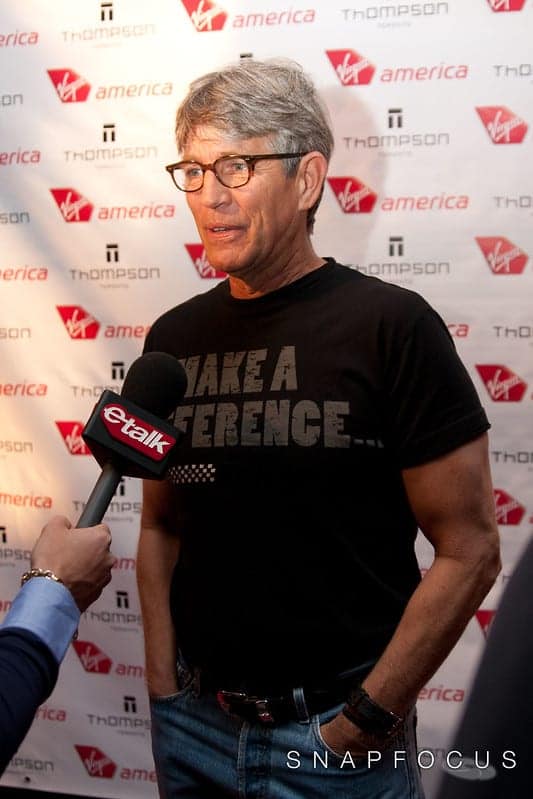 Family
Eric Roberts may have worked on over 70 movies in 2018 alone, but you might recognize his little sister Julia or daughter Emma more quickly as Hollywood stars.
Both Julia and Emma have had wildly successful acting careers as leading ladies, but Eric settled into secondary roles, frequently cast as the villain because he did it so well. Eric says he is proud of his family's acting accomplishments and takes credit for introducing his sister to her first acting agent in New York. He also says he's glad to have won a Golden Globe before she did – see, even celebrities love a good sibling rivalry!
Eric's daughter Emma, with ex-partner Kelly Cunningham, also followed in her father's acting footsteps and made her film debut at only 10. Emma also made Eric a grandfather in 2020 when she gave birth to her son with partner Garrett Hedlund.
Eric met his wife Eliza when they were seated next to each other on a plane and hit it off immediately. They spoke about Eric's recent academy award nomination for his role in the film Runaway Train and the script Eliza was reading, written by her father, whose work Eric admired. Now that sounds like the jumping point of my next favourite romantic comedy!
Movies & Career
Eric's first real acting job was on a soap opera called Another World. Eric described himself as the world's worst soap actor and was actually fired halfway through the first season. He persevered, though, and got his big break when he was cast in his first movie, King of the Gypsies, in 1978. That role landed him several Golden Globe nominations and launched a film career that would make you tired just reading about it. Roberts said he sometimes works on three films a day and that he accepts roles others might not because he simply loves to act.
Roberts has also appeared in a string of well-known music videos, including The Killers' "Mr. Bright Side" and "Rihanna's B***c Better Have My Money." Roberts says his wife, Eliza, pushed him to accept his first music video role, and his wife's encouragement turns out to be a common theme throughout his career. When Eric first started taking on more B-movie roles, it was Eliza who told him to ignore the criticism because she says, "he's fuc***n awesome."
Receiving the most criticism from his agents and family was his appearance on the reality TV show Celebrity Rehab with Dr. Drew. He spoke about his struggle with addiction to cocaine and cannabis. However, contrary to the worry that the appearance would be career suicide, Roberts found that casting directors were sympathetic and appreciative of his openness regarding his struggles. His wife actually argues that Eric played some of his best roles after his episode of Celebrity Rehab aired.
Addiction
Eric has described himself as a life-long pothead but also struggled with a cocaine addiction for years.
Eventually, his wife Eliza gave him an ultimatum, "it's me or the coke!" But, Eric explains that at that time in Hollywood, cocaine was everywhere, and everyone did it. He describes working on movies where there would be bowls of cocaine in the prop tent and says that everyone from executive producers to production assistants helped themselves. In 1987 Roberts was arrested for possession of cannabis and cocaine in New York.
While he was high on cocaine, Eric was in a severe car accident in 1981, which left him in a coma for three days. After the accident, Eric had to do rehab for months in order to learn how to walk and talk again. Even after he was seemingly recovered, Roberts still experienced short-term memory issues.
Eric also blames his once strained relationship with his sister Julia on his addiction. He says he doesn't blame her for needing space from him as his drug use made him hostile, always complaining, unable to enjoy anything, and overall, exhausting to be around.
Today, Eric and Julia are back on good terms. He said that their reconciliation was smooth and easy and occurred after the birth of Julia's twins in 2004. They stay in touch via email.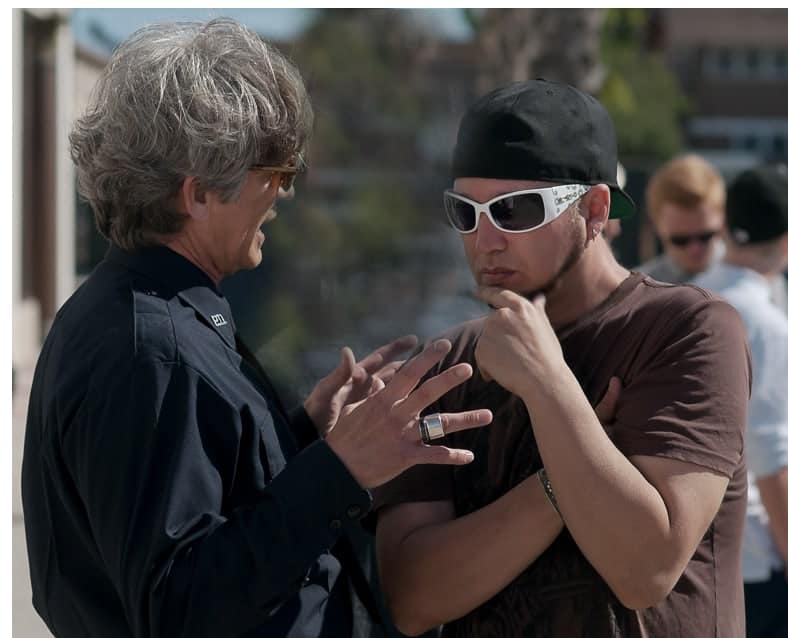 Net Worth
Today, Eric Robert's net worth is about $10 million. While that may seem small compared to his daughter's impressive net worth of $25 million and his sister's stunning net worth of $250 million, I think you would be hard-pressed to say Eric isn't living his dream. Someone can only work so hard for so long if they truly love what they do, and that is Eric Roberts. After all, you know what they say – if you choose a job you love, you'll never have to work a day in your life.
Image Credits: Super Festivals from Ft. Lauderdale, USA, CC BY 2.0, via Wikimedia Commons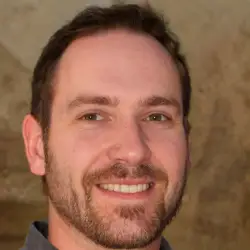 Latest posts by Micheal Renner
(see all)
Evin Ahmad Net Worth, Height, Bio, Birthday, Wiki

- August 31, 2023

Lynne Austin Net Worth, Height, Bio, Birthday, Wiki

- September 10, 2022

Stephen Burrows Net Worth, Height, Bio, Birthday, Wiki

- September 10, 2022