You might have heard of his cracked style of comedy jokes on politics, culture, and criminal justice, but he's best known as the guy on Comedy Central – Mind of Mencia. We're talking about Carlos Mencia, comedian writer, and actor, previously known as Ned Holness, real name Ned Arnel Mencia.
Carlos Mencia was born as a Honduran-American comedian and was at the height of his career, producing a couple of shows in the early 2000s. Carlos Mencia received several criticisms and accusations of plagiarism for his cracking societal jokes, which garnered huge disapproval from the public. Remember 2009 when he made that terrible joke about Hurricane Katrina and black people? That got him out of the Mardi Gras performance in New Orleans.
So, what happened to this stage troublemaker through the years? Let's rewind the time to the point of his fame and career.
Carlos Mencia Net Worth
According to Wealthy Genius, Carlos Mencia has an estimated net worth of 20 million.
Early and personal life of Carlos Mencia
Carlos Mencia was born a native of San Pedro Sula, Honduras, on October 22, 1967. He was the second youngest among his 18 siblings. His parents were not on good terms with each other; thus, his mother adopted her last name and called him Ned Arnel Mencia. However, Mencia adopted his father's name (Roberto Holness) and even went on his stage name as Ned Holness for the time being, while seemingly dropped the name, "Ned Arnel Mencia."
Carlos Mencia was then sent to Los Angeles under the care of his aunt and uncle. Mencia did excel in school but started getting into trouble with drugs and robbing at 19 years old.
In college, he initially took up Electrical Engineering but got little love for the study. At dropped his program at California State University Los Angeles and pursued a career in comedy after realizing his passion and skill at an open mic comedy stand with his sketches at The Laugh Factory.
Carlos Mencia Wife
In 2003, Carlos Mencia married his girlfriend, Amy Mencia, in Los Angeles, and had a child named Lucas Pablo Mencia.
Early Career
Carlos Mencia started his career in various stand-up comedy venues in the 1980s. It was Mitzi Shore of The Comedy Store who suggested that Ned should change his stage name to Carlos to appeal to Mexican and Latin audiences. From Ned to Carlos, Mencia performed in these venues until he got invited to appear on television shows such as The Arsenio Hall Show and Buscando Estrellas.
Mencia even grabbed the noteworthy title of International Comedy Grand Champion. In the 90s, Mencia hosted Loco Slam, which opened up to more comedic hosting careers such as the one on Galavision, Funny is Funny!, in 1998.
Career takeoff from 2000
It was during the 2000s where Carlos Mencia took a flight of his career as a comedian, writer, and actor. He would go on tours with other comics such as Pablo Francisco and Freddy Soto while taking up the name, The Three Amigos.
Carlos Mencia also does comedies on HBO and even bagged the CableACE Award. Perhaps his biggest achievement was his first comedy album, Take A Joke America, produced by Warner Records in 2002. Since then, he was seen performing on various Comedy Central show.
From movies to animated shows, even Carlos Mencia dominated the scene during the 2000s, with a filmography portfolio of Moesha, The Shield, Outta Time, and The Proud Family on Disney Channel.
Three years later, Carlos Mencia got his show, famous now as the show Mind of Mencia, which showed success before being canceled in 2008. Nevertheless, he continued guesting on several radio broadcasting segments after the cancellation of the show.
Carlos Mencia also appeared in commercials for brands such as Bud Light for Super Bowl and some weight loss products.
Of course, he continued doing comedy tours in some states like Illinois and Los Angeles as well. Carlos Mencia also founded the restaurant Maggie Rita's, until it was closed down in 2013.
Media Spotlight
Even when the world loved his jokes, some people strongly disliked Mencia's humor, especially when it comes to racism. In 2006, men's magazine, Maxim, said that Mencia is 'one of the worst comedians.' The Wall Street Journal and Gawker also agreed that Mencia is infamous as one of the nation's most hated comedians, along with Jay Leno and Dane Cook.
What's more, what triggered Mencia to the spotlight was when Joe Rogan accused Mencia as a plagiarist. In 2007, the two has a face-off at Comedy Store where Rogan accused Mencia even more so. Rogan posted clips of other comics comparing Mencia's routines to those such as Bobby Lee, Bob Levy, and George Lopez, among a few. The latter even argued over a stolen 13 minutes' worth of joke routines. The Mind of Mencia was taken a hit also for being so similar to Chapelle's Show.
Carlos Mencia discussed his plagiarism issue with Marc Maron on a two-hour long podcast in 2010. Mencia also mentioned, a year later, that he was seeking therapy due to depression about his plagiarism issues.
He tried making comedy sketches again in 2011 called New Territory, but it was met with mixed reviews due to the incident with Rogan.
A recent interview with LATV Network in 2019 showed Mencia explaining his side of the story. He explained that Comedy Central wants him to be quiet over the issue, but it made him feel like a plagiarist, indeed, to the world.
Rogan's accusations, meanwhile, led to him being banned in the Comedy Club also. Even his agents dropped him as a client. However, today's comedians were thankful that Rogan took to the media to shed light on Mencia's plagiarism issues. Rogan is on YouTube making sketches with 295,000 subscribers. Spotify also made a $100 million deal with Rogan for his comedy sketches.
Future works of Carlos Mencia
Carlos Mencia is now taking his career on YouTube, where he shares his jokes online and those of live events. He also uploads jokes he has done with various networks over the years. Other than that, he shares his love for Mexican food and invites other comedians on his show. Out of his live sketches and YouTube earnings, Carlos Mencia has a net worth of 20 million.
People who are fans of comedy shows, however, still remember that incident with Rogan and believe that Carlos did steal those lines. Comments such as "I came here for the thief" and "Stealing jokes" unfortunately hounded the comic's life.
As of writing, and at 53 years old, Carlos Mencia has 17,000 subscribers, and it's only then people see whether the comedian will bounce back from his career.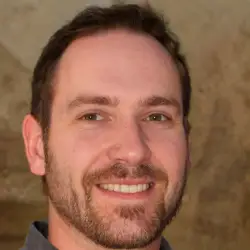 Latest posts by Micheal Renner
(see all)
Evin Ahmad Net Worth, Height, Bio, Birthday, Wiki

- August 31, 2023

Lynne Austin Net Worth, Height, Bio, Birthday, Wiki

- September 10, 2022

Stephen Burrows Net Worth, Height, Bio, Birthday, Wiki

- September 10, 2022