Ryan Stewman is an Entrepreneur with 7+ Multi-Million Dollar businesses under his belt, Founder of Break Free Academy, the go-to guy for millionaires and influencers, and a social media titan located in Dallas, Tx.
He is also a best-selling author in the personal development and sales fields who's been featured in Forbes, Entrepreneur, INC., HuffPost, and The Street to name a few.
Bio/Background
Ryan started his journey as a salesman who went on to become a CEO and is now not only an Entrepreneur but also an investor with over 60+ companies in his portfolio. However, it wasn't always sunshine and daisies for him, as a rough upbringing and multiple tragic setbacks early in life left him penniless and homeless. Ryan was given no head start and no help while on his journey to the top.
What does he credit his meteoric rise to success to? Simply; doing the work. Thanks to his no-BS approach to strategizing and scaling businesses, he's helped over 20-25K high net worth clients not only adjust their business plans resulting in windfall profits but also becoming the most elite versions of themselves.
Ryan Stewman Youtube Channel
Ryan's Official Youtube channel is updated daily with new content focused on the things he is the most passionate about; sales, business, personal development, and financial success.
The channel was created in October of 2008 and after consistently posting for over a decade he's reached a subscriber count of 151,000+ with over 8 Million views and a blue checkmark to boot.
The most significant video ever posted to this account is titled "Force of Average – How to Overcome Anything When The World Is Against You". Watching this video not only explains the algorithm of the planet but covers how it was designed to keep you average and what you must do to overcome it. The video is the perfect explanation of how impactful decoding this mystery was to Ryan and is a direct influence on his ultimate mission – to help as many people as possible become the most elite version of themselves. 
Below are some of the most popular videos on his account:
Ryan Stewman Courses
Apex Entourage

This course is more than just your run of the mill business training. It's a network, mastermind, coaching, and training program that helps you become the most elite version of yourself.
In this course you'll achieve:
An elite mindset: You'll learn to think like the wealthy, live the FYE life, become unstoppable and get out of your own head.
An elite body: You need to be active and take care of your health. It's our biggest asset. You'll learn how to diet and exercise like the elite.
An elite income: You're in business to make money. You make money to make a contribution. You'll learn sales, marketing, ads, copywriting and so much more.
An elite inner circle: If you hang out with a bunch of average people, you'll never be elite. We teach you to surround yourself with elite friends and family of choice.
Apex means the top. That's what this program is. A clear path to the top of your game.
This course is accessible at a one time fee of $5,000.
Funnel Closer

Before anyone can start selling their funnel and turning on the charm, they have to understand the basic fundamentals of how a funnel works. This course is designed to show you how to structure deals and map out your funnel that will lead to success.
This course is accessible at a one time fee of $997.00.
Ryan Stewman Books
Ryan's notoriety and sales savvy have not only put him on some of the largest media publications on the planet, but they've also put him on Amazon's bestseller list over 5 times. On top of writing about sales and business, he's also written a lot about his life experiences; which have gained the most traction.
Here is a list of his books that are currently available on Amazon:
GCode: How to Stay Super Focused in a World Full of Distractions
Sell It and Scale It: How to Transition from Salesman to CEO
F*ck Your Excuses: The Misfit's Guide to Avoiding Upper Limits
Elevator to the Top: Your Go-To Resource for All Things Sales
Ryan Stewman Net Worth
Much like with most celebrities and Entrepreneurs one of the most searched terms for Ryan is "Ryan Stewman Net Worth".
While there are a few articles out there that suggest what his net worth is, it is unfortunate that they are all incorrect. To set the records straight it is estimated that Ryan Stewman's net worth is around $50-$60 Million.
In The News and Online Presence
Over the years, Ryan has been featured on a number of different podcasts, interviews, and news articles. Most recently, his yearly event "Million Dollar Mastermind" was featured on
Yahoo Finance and he has sat down for interviews with both Money Smart and Michael Sartain's podcasts.
On top of being featured in the news and on podcasts, Ryan himself runs two
high-performing podcasts; "The Rewire Podcast" and "The Hardcore Closer Podcast".
The Rewire Podcast just celebrated its 1,000th episode and was designed to be the first thing you listen to as soon as you wake up, every day of the week. Short form in nature (about 5 minutes each) it's to the point and full of hardcore motivation to start your day off on the right foot.
The Hardcore Closer Podcast is your go-to business and sales podcast. Updated weekly and with over 1.4k positive reviews it's dedicated to helping its listeners generate higher quality leads, increase their closing ratios, build a raving fan base and so much more.
One reviewer writes:
The Hardcore Closer Podcast also boasts guests like Bobby Sausalito, Shawn Sharma, and Jason Poston. You can listen to this podcast as well as The Rewire Podcast on Apple Podcasts and Spotify.
Below is a list of Ryan Stewman's social media accounts:
Conclusion
Ryan Stewman is clearly someone whose climb to success isn't finished yet. With Million Dollar Mastermind featuring the likes of Logan Paul, A Rod, and a plethora of other high worth Entrepreneurs on the stage and in attendance it's clear that he's only just getting started. To stay up to date on what's happening with Ryan, follow him on social media. To learn more about him and the programs that he offers, click here.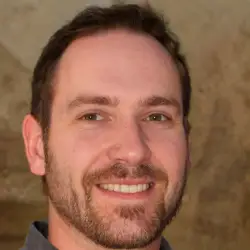 Latest posts by Micheal Renner
(see all)
Evin Ahmad Net Worth, Height, Bio, Birthday, Wiki

- August 31, 2023

Lynne Austin Net Worth, Height, Bio, Birthday, Wiki

- September 10, 2022

Stephen Burrows Net Worth, Height, Bio, Birthday, Wiki

- September 10, 2022