When talking about those who are young, rich, and famous for a good reason, you can't skip mentioning American snowboarder Chloe Kim. This girl is a perfect example of a young rising star and a role model, so today, we bring you everything you should know about Chloe Kim net worth, college, high school, salary, and her Olympic snowboarding medal, so stay tuned.
Who Is Chloe Kim?
If this name does not ring a bell to you, well, you're at the right place because our brief guide will tell you everything you need to know, so you'll feel like you know the youngest woman who won an Olympic snowboarding medal personally. Yup, but we won't reveal how old she was yet. Let's first go through some basics.
Athlete of South Korean Ethnicity
The youngest gold medalist was born on April 23, 2000, in a town called Long Beach in California. If you thought that this successful American snowboarder comes from an athletic family, you were wrong. Neither Kim's father nor mother is an athlete. Her parents are from South Korea but have been living in the states for decades. Chloe Kim declares as an American with South Korean ethnicity.
From Homeschooling to Ivy League
When it comes to education, Chloe Kim started homeschooling in the eighth grade and followed Mammoth High's Independent Learning Center Internet-based curriculum. She is currently enrolled at Princeton University trying to get that Ivy League degree.
Quick Facts About Out Olympic Snowboarding Medal Winner
She is the first person to win all four major halfpipe events and got on the Forbes 30 under 30 when she was only 17. But, let's go through some more basic facts:
Date of birth: April 23, 2000,

Birth Place: Long Beach, California,

Age: 21,

Height: 5 Feet 2 Inch,

Kim's parents: Jong Jin and Boran Yun Kim,

Ethnicity: Korean-American,

Chloe Kim's boyfriend: unknown

Clubs: Mammoth Mountain Snowboard Team

Biggest success: PyeongChang Olympic Winter Games 2018 – gold medal.
How Did Chloe Kim Become the Youngest Gold Medalist?
Success doesn't come overnight, and one doesn't become the most successful American snowboarder at such a young age by accident, so here's everything you should know about Chole Kim's road to stars. He made her baby steps in snowboarding when she was only six years old and moved to Switzerland at 8 to train.
Winter X Games
Chloe Kim was very successful at the Winter X Games. First, she won the silver medal when she was only thirteen years old. Later in 2015, she returned two gold medals at the Winter X Games (Aspen and Oslo). Also, in 2015, she became the first woman to perform back-to-back 1080 spins.
Too Young for Sochi Winter Olympics in 2014
Although she was only 14, she actually managed to qualify for the Sochi Winter Olympics, but since she was too young, she was not allowed to compete with the rest. Everyone agreed that the girl has the talent, but the age limit was strict.
Winter Youth Olympic Games
Being denied for the Sochi Winter Olympics didn't discourage her. Snowboarder Chloe Kim was the first American who won the gold medal at the Winter Youth Olympic Games. She was the US team's flag bearer and won the halfpipe and slopestyle snowboarding gold medal at the Winter Youth Olympic Games in Lillehammer in 2016. No snowboarder was a national flag bearer before her.
PyeongChang Olympic Winter Games in South Korea 2018
In 2018, when she was 17, she became the youngest woman to win an Olympic gold medal in the women's snowboard halfpipe competition at the Olympic Winter Games in PyeongChang in South Korea, which was very emotional since she has a family in South Korea and is the first generation in the US.
Winter Olympic Gold Medalist Chloe Kim Net Worth
Ok, she rules Winter Olympic Games and pretty much every snowboarding event there is. She is the youngest gold medalist, the youngest woman to win the Olympics, national flag bearer, a successful athlete famous worldwide, so how much could her estimated net worth be? We may not know who Chloe Kim's boyfriend is or what her house looks like, but we know her estimated net worth.
Although her net worth can't compete with those of Kanye West, Kylie Jenner, or any of the Kardashian Jenner family members since most athletes struggle to convert their gold and silver medal into lucrative endorsements. Still, American snowboarder Chloe Kim's net worth is quite significant for someone of her age. So, drumrolls, Olympic gold medalist Chloe Kim net worth is $400,000.
That's a Wrap on Olympic Gold Medalist Chloe Kim's Net Worth and More
We gave you all the details on Chloe Kim's net worth and her success at the Winter Olympic Games and PyeongChang Olympic Winter Games, but we are sure that when it comes to this girl, the best is yet to come. In January 2021, the youngest woman's snowboard Olympic champ won the snowboard superpipe event in Aspen, so she shows no signs of slowing down.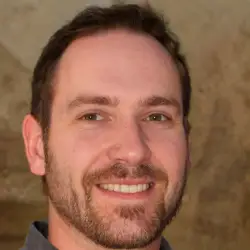 Latest posts by Micheal Renner
(see all)
Evin Ahmad Net Worth, Height, Bio, Birthday, Wiki

- August 31, 2023

Lynne Austin Net Worth, Height, Bio, Birthday, Wiki

- September 10, 2022

Stephen Burrows Net Worth, Height, Bio, Birthday, Wiki

- September 10, 2022