Every musician dreams about becoming famous from a young age, and Mac DeMarco is not an exception. If you are a fan of indie pop, you have probably heard about this amazing award-winning Canadian singer, and if not, today we bring you everything you should know about Mac DeMarco net worth, height, age, girlfriend, and more details from his biography.
Mac DeMarco Biography and Early Life 
Canadian musician Mac DeMarco was born on April 30, 1990, in Duncan, in the province of British Columbia in Canada. Mac's dad left them when Mac was 4, so his mother, Agnes, raised him. Mac started showing interest in music during the early school days, and the talent runs in his family since his grandmother was an opera singer.
What Is His Real Name?
Mac's first real name was Vernor Winfield McBriare Smith IV and named after his grandfather, Vernor Smith. However, after Mac's father left them, his mother decided to change his name to McBriare Samuel Lanyon DeMarco when he was 5.
Mac DeMarco Biography Quick Facts
Full name: McBriare Samuel Lanyon DeMarco,
Age: 31 years old,
Birthplace: Duncan, Canada,
Nationality: Canadian,
Height: 1.75 m,
Weight: 77 kg,
Girlfriend: Kiera McNally,
Instruments: guitar, bass guitar, keyboards, percussion,
Profession: Singer, songwriter, producer, and multi-instrumentalist.
The Rise of Mac DeMarco's Successful Music Career
Before he released several successful solo albums, this Canadian vocalist started singing from a young age. One of the interesting facts from Mac DeMarco biography is that he played in several bands during high school in Edmonton:
Outdoor Miners (post-punk band),
Sound of Love (alternative R&B),
Meat Cleavers (indie rock band).
After graduating from high school in 2008, he started working as a backing musician and moved to Vancouver.
The Beginning of the Jiz z Jazz Magic
Not every musician can make a great first album, but Mac did it. His debut album "Heat Wave" was an instant hit, although he released it under an artist name Makeout Videotape. His debut album sold out in no time since "Heat Wave" was released in only 500 copies. After that, he started a band with Alex Calder and Jen Clement, and they got signed to Unfamiliar Records. They went on a tour together with another Vancouver-based band called Japandroids. He likes to describe his music style as "jiz z jazz."
When DeMarco Took a Detour
Mac DeMarco net worth was not always so impressive. Despite the fact that his debut album was a great hit, in 2011, he moved from Vancouver to Montreal to pursue his solo career. Since finding a job as a musician was not so easy, he started participating in some medical experiments and worked as a road paver to try to earn some money. But, soon after, in 2012, he got back to music.
The Rise of Your Favorite Indie Pop Singer's Music Career
In 2012 Captured Tracks signed this Canadian musician, and only a month after that, he released his LP with four tracks called "Rock and Roll Night Club." His record label was impressed and decided to give him the opportunity to release his first full-length album. His debut studio album "2" was released soon after, in 2012. 
Salad Days
In 2014 his second hit album called "Salad Days" was released and received Pitchforks' "Best New Music" designation, and it was also nominated for Polaris Music Prize in 2014. The leading single was the song "Passing Out Pieces."
Another One
In 2015 he released another hit album called "Another One," which was some sort of a love songs collection, as he describes it. One of the interesting facts regarding this album is that he actually read his address in Brooklyn so fans could stop by and grab a coffee. More than a thousand people visited him in the following months, but his roommate and girlfriend were not so happy about it.
This Old Dog
In 2017, this Canadian vocalist released his third studio album named "This Old Dog." Besides the album, he released two singles on the very same day. When he went on tour next year, he teamed up with a non-profit organization, Plus 1, to donate $1 from each ticket to this organization.
Here Comes the Cowboy
In 2019 Canadian musician released his new album called "Here Comes the Cowboy," which is his 4th studio album. However, this one he released under his own label, Mac's Record Label, and this hit album debuted as 10th on the Billboard 200.
Mac DeMarco's Net Worth Revealed
Wondering how much does your favorite indie pop musician earn? Well, when it comes to income, we have to keep in mind that he is not some famous rock singer, so Mac DeMarco's net worth is not going to blow your mind, but it is still a pretty good number for an indie-pop singer. So how high is his estimated net worth?
Mac's estimated net worth is currently around $3 million. So, he might not be the richest rock singer, but your favorite indie pop singer has an impressive net worth indeed. When it comes to Mac DeMarco salary and becoming rich are not really his priorities.
This Canadian Singer Keeps His Personal Life Private
Ok, we now know Mac DeMarco's net worth, but we don't know much about his personal life. Besides the fact that he's dating Kiera McNally since 2013 and that the happy couple lives together in New York. He doesn't reveal much about his personal life on social media platforms such as Facebook or Twitter. 
That's All on Mac DeMarco Net Worth, Solo Albums, and Music Career
We revealed the estimated net worth of this Canadian vocalist and shared some interesting facts. Maybe you're not a fan of indie pop, but we definitely recommend you to check out this Canadian singer on YouTube. Play some of the songs from one of his many solo albums, whether from "This Old Dog" or "Salad Days," and give his jizz jazz a chance, and you might change your mind.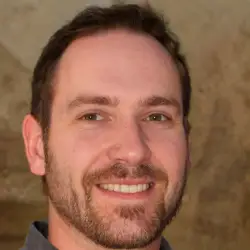 Latest posts by Micheal Renner
(see all)
Evin Ahmad Net Worth, Height, Bio, Birthday, Wiki

- August 31, 2023

Lynne Austin Net Worth, Height, Bio, Birthday, Wiki

- September 10, 2022

Stephen Burrows Net Worth, Height, Bio, Birthday, Wiki

- September 10, 2022