Famous American rapper and singer, G Eazy, started his music career by working as a record producer, but quickly shifted to hip hop and started making his own music. By releasing one hit after another, G Eazy is on a good way to become the richest rapper, so let's discover everything about G Eazy net worth, house, real name, height, family, and more.
G Eazy – Early Life and Family Drama
Gerald Earl Gillum was born on May 24, 1989, in Oakland, California, as a son of Suzanne Olmsted and Edward Gillum. He has one younger brother who is also into music and plays trumpet. When G Eazy was in the first grade, his mother left his dad who was a professor at CSU Fresno. Gerald then moved to Berkeley to live with his grandparents, and later they relocated to North Oakland. In 2011 he graduated from Loyola University in New Orleans.
Biography Facts:
Real name: Gerald Earl Gillum.
Stage name: G Eazy,
Date of birth: May 24, 1989, Oakland, CA,
Age: 32,
Occupation: American rapper and record producer,
Height: 6 feet 4 inches (1.92m),
Estimated net worth: $12 million.
G Eazy's Road to Becoming a Famous Rapper
While studying at Loyola University in New Orleans, G Eazy started working as a record producer, mostly working on singles with a fellow student Christoph Andersson. He became a part of the local hip hop scene in the East Bay Area by being a part of a hip hop group called The Bay Boyz. As a group, they released a few songs and posted them on MySpace.
One Mixtape After Another
In 2011 he released a mixtape called The Endless Summer, which featured several guest appearances. Later that year, G Eazy joined Shwayze on his My Life Is a Party nationwide tour. In September 2012 G Eazy released his first full album called Must Be Nice. This independent album immediately landed as third on the iTunes Hip Hop Chart. In 2013 he performed as an opening act for famous rapper Lil Wayne's America's Most Wanted Tour, together with 2 Chainz.
How G Eazy Become a Widely Popular Hip Hop Artist
In June 2014, G Eazy released his second album, which was actually his first major-label album since the first one was independent, and it was named These Things Happen. This album was the first major success in his music career, being third on US Billboard 200. Next year, in 2014 he sold out his From the Bay to the Universe tour, which included places like New Zealand and Australia.
How Popular Artist Became a Fashion Designer
The famous rapper was performing on music festivals all over the globe during 2015, but after that, he took a small detour and did a collaboration with Rare Panther for a clothing line. In the same year, GQ put him on the list of the top ten most stylish at NYFW.
Rap Artist G Eazy Showed No Signs of Slowing Down
By the end of 2015, he released his second album, When It's Dark Out, and in January next year went on another world tour. The hit single with Babe Rexha, Me, Myself & I, was 7th at US Billboard Hot 100. He had a plan to release a mixtape Endless Summer II but had to cancel that, instead, he worked with Britney Spears on her song Make Me… Together they performed at the 2016 MTV Video Music Awards, and the same year he was nominated for best hip hop artist at MTV Europe Music Award.
In 2017 released a new song Good Life, together with singer Kehlani, and it was used in Fast & Furious 8. But the song that made him probably the most famous rap artist at the moment was Him & I, which he did together with pop singer Halsey, who was his girlfriend at the time. That was his second single from the album The Beautiful & Damned. In 2017 he was nominated for favorite hip hop artists by the People's Choice Award. In 2019 he released an EP that includes a song featuring Tyga, and in 2020 he released a new album Everything's Strange Here.
G Eazy Net Worth – How Much Is He Earning?
For someone who is in the music industry for a relatively short time, G Eazy certainly has a decent estimated net worth. He might not be the richest rapper yet, but if he continues to do so well, who knows. According to sources, G Eazy's net worth is currently around $12 million, which is not bad at all for a hip hop artist. Take a look at this video for a few honest answers to get the know the popular artist a bit better.
Popular Artist Likes to Keep His Personal Life Private, So Here's Everything We Know
Rap artist G Eazy has a nice estimated net worth, so it is no wonder that he treated himself to a Tuscan-style villa in Hollywood Hills, but does he live alone there? Pop singer Halsey was his girlfriend for a while, but G Eazy found a new love and she is actress Ashley Benson. Allegedly, at the moment these two are no longer in a relationship, but they have been spotted together a couple of times recently.
That's All We Know on G Eazy's Net Worth and Music Career
While waiting for the next hit single or album that is going to blow off the Billboard chart, do back and listen to some of G Eazy's early works like Endless Summer, we are sure you'll love it. In the meanwhile, G Eazy is working on a new album, These Things Happen Too, that should be released in 2021, so stay tuned for that.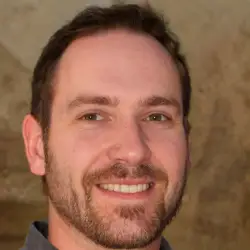 Latest posts by Micheal Renner
(see all)
Evin Ahmad Net Worth, Height, Bio, Birthday, Wiki

- August 31, 2023

Lynne Austin Net Worth, Height, Bio, Birthday, Wiki

- September 10, 2022

Stephen Burrows Net Worth, Height, Bio, Birthday, Wiki

- September 10, 2022