Hikaru Nakamura, playfully nicknamed The H-Bomb, is a chess player of Japanese descent with an American citizenship. He is the youngest American to earn the title of Grandmaster, a title he gained at the age of only 15.
He is a 5 time United States champion (2005, 2009, 2012, 2015, 2019) and has won accolades ever since. With a net worth of more than $50 million, he not only ranks 20th world-wide but also holds the rank of the 4th best chess player Nationally.
He has participated in the 2004 FIDE World Championship and currently the highest rated blitz player in the world with 2900 FIDE blitz rating.
In 2011, Nakamura had participated and won the Tata Steel Grandmaster tournament. His opponents included Magnus Carlsen, then #1 champion, Viswanathan Anand, world #2 Levon Aronian and Vladmir Kramnik, former world champion.
Net Worth
With a net worth of more than $50 million, he not only ranks 20th world-wide but also holds the rank of the 4th best chess player Nationally.
He is managed by the United Talent Agency and his colleagues consists of great chess players like Norwegian grandmaster, Magnus Carlsen, American-Italian grandmaster, Fabiano Caruana and Iranian grandmaster Alireza Firouzja.
Background
Born in Osaka Prefecture, Japan, Hikaru moved to the United States at the age of 2. At age 7, he began playing under the guidance of his step-father, Sunil Weeramantry, who himself was a FIDE Master and a renowned chess author and teacher.
Facts and Trivia
Date of Birth (age): 9th December 1987 (33)
FIDE rating: 2787 (#6 in January 2016 FIDE ranking list)
Peak rating: 2816 (October 2015)
Mensa IQ: 102 (according this reddit: Hikaru Nakamura takes the Mensa IQ Test)
Religion: Atheist
Nakamura currently lives in Los Angeles, California.
In 2016 Nakamura published Bullet Chess: One Minute to Mate, his first published book which is available for purchase on Amazon and physically.
Current Engagements
Having taken a break from the overboard tournaments due to the pandemic Nakamura currently spends his time as a Twitch live streamer where he streams and comments on chess games full-time due to the current pandemic.
He is also a passionate Youtuber and very active on his Instagram and social media accounts. He currently has over 800K followers on Twitch and over 600K subscribers on youtube. He has a twitter following of 260K and an Instagram following of 115K.
Other than being active as a content creator, Nakamura has also commented on several chess plays in the past.
Relationships: Family, Friends, Dating
His mother, Carolyn Merrow Nakamura, is an American classically trained musician and former school teacher.
Not much is mentioned about his father Japanese father, Shuichi Nakamura.
His older brother, Asuka Nakamura, is also a chess player.
Currently, Nakamura is in a relationship with 3 times winner of the Italian Women's Chess Championship, Mariagrazia De Rosa.
Height, Weight, Body Measurements, Tattoos, Skin, Hair & Eye Color
Hair style: Black and Casual
Facial hair: Beard
Eye color: Dark Brown
Body Measurements:
Height: 5'7
Weight: 73kg (Nakamura is a bit on the chubbier side of the scale)
Tattoos: None
Official Social Networks
Instagram: https://www.instagram.com/gmhikaru/?hl=en
Twitter: https://twitter.com/gmhikaru?lang=en
Twitch: https://www.twitch.tv/gmhikaru
Youtube: https://www.youtube.com/channel/UCweCc7bSMX5J4jEH7HFImng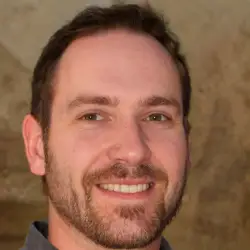 Latest posts by Micheal Renner
(see all)
Evin Ahmad Net Worth, Height, Bio, Birthday, Wiki

- August 31, 2023

Lynne Austin Net Worth, Height, Bio, Birthday, Wiki

- September 10, 2022

Stephen Burrows Net Worth, Height, Bio, Birthday, Wiki

- September 10, 2022