American actress Jami Gertz became famous after her early roles on the big screen in the movies such as Crossroads, Less Than Zero, The Lost Boys, and many others. During her successful career, she starred in several TV series and sitcoms, but she is now a sports team owner, together with her husband, Tony Ressler, philanthropist and investor. So is Jami Gerts one of the richest celebrities, is she a billionaire? Let's go through everything we know about Jami Gertz net worth and biography to discover it.
Jami Gertz – Early Life
The famous American actress Jami Gertz was born on October 28, 1965, in Chicago and comes from a family with Jewish ancestors. Her father, Walter, was a contractor, and together with his wife Sharon, he had two other children, sons Scott and Michael. Young Jami Gertz went to Maine East High School, and after that, she started studying drama at NYU. Skating was her first love, but she decided to dedicate herself to acting after Norman Lear discovered her talent.
Quick Bio Facts:
Full name: Jami Beth Gertz,
Date of birth: October 28, 1965,
Place of birth: Chicago, Illinois,
Age: 56,
Occupation: American actress, film producer,
Jami Gertz's height: 1.65 m,
Weight: 65 kg,
Husband: Tony Ressler,
Children: Oliver Jordan, Nicholas Simon, Theo,
Estimated net worth: $3 billion.
How Did Jami Gertz's Acting Career Start?
After being discovered by a talent scout Norman Lear, the young actress got her first role in one episode of Diff'rent Strokes, and she also had a recurring role in The Facts of Life. Her film debut was in 1981 when she starred in Endless Love, and right after that, she got a co-starring role in a television series sitcom called Square Pegs.
Her popularity started growing when she got a role in Less Than Zero in 1987, starring together with Robert Downey Jr. Another great hit was her appearance in the movie The Lost Boys from the same year, where she played a half-vampire called Star. After that, she leaves the United States and moves to Paris to work as a scene designer for Lanvin.
Big Comeback
Jami Gertz didn't stay in Paris for too long, and luckily, she picked the right time to come back. The nineties were her time to shine, and she appeared in many comedy series, TV shows, and movies. She had a recurring role in ER, appeared in Seinfeld, and allegedly, she was also offered the role of Rachel Green in Friends. In 2002, she was Judy Miller in the CBS sitcom Still Standing and played comedian Gilda Radner in the biographical television movie.
She also had a recurring role in Ally McBeal, playing Kimmy Bishop, and got nominated for an Emmy award for Outstanding Guest Actress in a comedy series. In 2005 she got the lead role in the movie Fighting the Odds: The Marilyn Gambrell Story. One of her latest appearances was the guest role in the hit TV series Modern Family in 2011, then in HBO's Entourage, and after that, Gertz starred in ABC sitcom The Neighbors as Debbie Weaver, from 2012 to 2014.
Actress Jami Gertz – Awards and Achievements
During her acting career, Gertz had many notable roles and many award nominations. However, she only got two of them, which are:
The Producers Credit of The Academy Award – Better Life
Emmy Award for The Outstanding Guest Actress – Ally McBeal
Jami Gertz Personal Life
Not only that this successful actress had an amazing acting career which increased her estimated net worth, but she found a partner who is equally successful and married Los Angeles billionaire Antony Ressler back in 1989. The couple has three sons and lives a very private and happy life. What is known is that they live in Beverly Hills but also own a home in Malibu, California.
Power Couple
Like every celebrity, Gertz is also a philanthropist and investor. Together with her husband, she is a member of the investment group which purchased the MLB franchise Milwaukee Brewers baseball team. Also, Gertz-Ressler High Academy in Downtown Los Angeles was named after the power couple.
This is a public charter high school with the goal to give kids from some of the most underserved Los Angeles neighborhoods a chance for better education. Since 2015, the couple also owns an NBA team, Atlanta Hawks. Besides that, Jami Gertz is also a board director of Melanoma Research Alliance.
Jami Gertz Net Worth – Is She the Richest Actress?
With her head spinning estimated net worth, Jami Gertz is undoubtedly one of the richest celebrities, if not the richest actress. Besides her successful acting career, her wise investment moves helped her grow her estimated net worth. So what numbers are we talking about? Usually, when someone mentioned the richest actor or richest celebrities, we think about millions, but with Gertz, we're talking billions. That's right, she is a billionaire, Jami Gertz's net worth is stunning $3 billion, making her one of a few actresses who can say they are billionaires.
So clearly it should be noted that today the vast majority of Jami Gertz's net worth is technically attributable to Tony Ressler. However, she also had a widely successful career and has managed well her investments and time since then.
That's All We Got on Jami Gertz Net Worth and Biography
From humble beginnings in the 80s and rolls Family Ties, Sixteen Candles, Seinfeld, and Jersey Girl to a successful actress and investor with a sky-high estimated net worth, Jami Gertz's career path was a well-tailored one and a textbook example of how evergreen stars are created. With no scandals or stains in her resume, Jami Gertz can proudly say that she earned it all, and we have no doubts Jami Gertz's net worth will continue going up.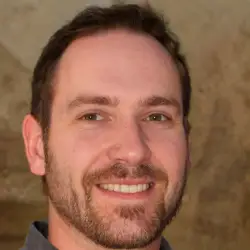 Latest posts by Micheal Renner
(see all)
Evin Ahmad Net Worth, Height, Bio, Birthday, Wiki

- August 31, 2023

Lynne Austin Net Worth, Height, Bio, Birthday, Wiki

- September 10, 2022

Stephen Burrows Net Worth, Height, Bio, Birthday, Wiki

- September 10, 2022