American actor and stand up comedian, Pauly Shore, became famous after starring in many hit comedy shows and movies during the '90s. Today, his estimated net worth is counted in millions, which is why we bring you everything we know about Pauly Shore net worth in 2021, salary, mansion, cars, and biography details, so stay tuned.
Pauly Shore – Early Life
American movie actor Pauly Shore was born on February 1, 1968, in a Jewish family in Beverly Hills, Los Angeles. His parents, Mitzi and Sammy Shore, have one more son called Peter. His mom Mitzi founded The Comedy Store in West Hollywood, and his father was a comedian. Pauly went to Beverly Hills High School in California and started showing interest in comedy from an early age, following his parents' footsteps, who also worked in the comedy business.
The Weasel Persona
When he was only 17, young Pauly Shore had his stand up comedy debut in Culver City, in a restaurant called The Alley Cat Bistro. He decided that college is not for him and pursued his acting career while being mentored by Sam Kinison. Around that time, he invented an alter ego persona, The Weasel, who spoke in very surfer parlance, using lots of slang, and his famous catchphrase, "Hey buddy."
Pauly Shore Bio Details
Full name: Paul Montgomery Shore,
Date of birth: February 1, 1968, Los Angeles,
Pauly Shore age: 53,
Nationality: American,
Nickname: The Weasel,
Pauly Shore's height: 5 ft 7 in,
Weight: 67 kg,
Occupation: American actor, stand up comedian, writer, film producer, director,
Wife: N/A
Pauly Shore net worth: $20 million.
The Rise of Pauly Shore's Net Worth and Stand Up Comedy Career
In 1989, Shore started working as an MTV VJ, which brought him significant exposure and helped him breakthrough. For the next five years, he stayed working as an MTV VJ but also got his own show, Totally Pauly, which MTV viewers loved. At the time, he was also the host of MTV Spring Break parties, but let's take a look at some of the best moments from his show, Totally Pauly.
Pauly Shore's Movie Career
Shore's film career also started in the '90s, with his acting debut in the Encino Man, which was a decent hit, and of course, a comedy film. After Encino Man, movie appearances just kept coming, so he appeared in several other movies:
1993 – Son in Law,
1994 – In the Army Now,
1995 – Jury Duty,
1996 – Bio-Dome.
However, none of these were even close to a hit, and they all got some really negative reviews, which could make people think that Shore is the worst actor ever. The series of bad moves continued with a 1997 TV show Pauly, which was canceled after only 5 episodes. Later he appeared in Limp Bizkit's music video as a pizza delivery boy.
The Golden Raspberry Awards
As a cherry on top of several bad movie roles, Shore got a few not-so-flattering film awards. The Golden Raspberry Awards, which is a parody award celebrating some of the worst achievements in the industry, gave him these "awards":
Worst New Star of the Year (Encino Man),
Worst Actor of the Year (Bio-Dome),
Worst New Star of the Decade (for the '90s).
He was also nominated for the Worst Actor of the Century, but that title went to Silvester Stalone.
What Do We Know About Pauly Shore's Personal Life?
There is not much out there about Shore's personal life. So far, he has not been married, so he doesn't have a wife, but he has dated several more or less celebrity girlfriends in the past. Some of them are Jewel De'Nyle, Kina Tavarozi, Tiffany Thiessen, and Brandy Alexandre. If you follow him on social media platforms like Instagram or Twitter, you'll be able to catch up.
Cars & Mansion
In 1996, like every celebrity, Shore bought a luxury mansion in Hollywood Hills in Los Angeles for $1.5 million. After investing a lot of money in his Hollywood Hills property, he tried to flip it and sell for a whooping $13 million, but since there were no buyers on sight, he decided to rent it. In 2020, he put the house back on the market for $9.5 million. Shore used to drive an old Range Rover but was recently spotted in a black Audi A3.
Pauly Shore's Net Worth and Salary
Although his career was full of ups and downs, Pauly Shore's net worth is a good one. Staring in numerous hit TV shows and making some wise career moves helped Shore increase his estimated net worth despite all those "worst actor" awards in the '90s. According to some sources, Pauly Shore's net worth goes around $20 million, which is not bad at all for a comedy star celebrity net worth.
Pauly Shore Is Dead
After such a negative reputation, Shore needed to get back on the track somehow and shine again, so in 2013, he wrote, produced, and directed a piece that can easily be described as the best thing that happened to his career. Pauly Shore Is Dead is a semi autobiographical mockumentary, a comedy, a documentary, you name it. We don't want to reveal too much about it, so the best would be to watch it and discover what's the catch.
That's All We Got on Pauly Shore Net Worth and Biography Details
It is clear that this movie actor is not a typical celebrity, and that is what we love about him. From his early beginnings and TV shows, Pauly Shore stayed in his own ally, true to his type of humor and lifestyle. Now, he does stand up comedy shows all over the world, so if you get a chance, make sure you go to one.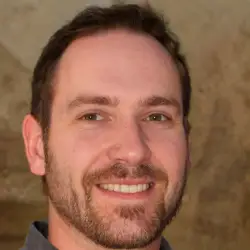 Latest posts by Micheal Renner
(see all)
Evin Ahmad Net Worth, Height, Bio, Birthday, Wiki

- August 31, 2023

Lynne Austin Net Worth, Height, Bio, Birthday, Wiki

- September 10, 2022

Stephen Burrows Net Worth, Height, Bio, Birthday, Wiki

- September 10, 2022