Is Starbucks your favorite coffee chain company? Kevin Johnson became the chief executive officer (CEO) of this coffee giant in 2017 when he replaced the former CEO Howard Schultz. That promotion indeed increased Kevin Johnson net worth, so today, we're going to share all about it.
The Early Life of Starbucks CEO Kevin Johnson
The Chief executive officer of Starbucks was born in Gig Harbor in Washington on October 9, 1960, and grew up in New Mexico, where he also graduated from New Mexico University in 1981. Before he became part of Starbucks executives, Johnson worked as a software developer for IBM and Microsoft.
Quick Bio Facts:
Full name: Kevin Ronald Johnson,
Date of birth: October 9, 1960,
Age: 60,
Occupation: President and Starbucks SEO,
Marital status: married,
Children: two sons,
Kevin Johnson net worth: $60 million.
Kevin Johnson's Career Before Starbucks
While working for Microsoft in 2001, Johnson got the opportunity to install wireless in Starbucks stores, and that is when he met the former CEO Howard Schultz. In 2003 he became the vice president of worldwide sales in Microsoft. Eventually, he became one of six executives who, together with Bill Gates, worked on developing Microsoft. However, he left Microsoft in 2008 to join Juniper as CEO and stayed there until 2013, when he retired.
How Kevin Johnson Became a Part of Starbucks
In March 2015, Johnson became a chief operating officer (COO) and president of coffee giant Starbucks. He's the one responsible for introducing mobile ordering and pickups, he conquered the China market, and Starbucks stock price increased by 15%. He continued improving by introducing biodegradable straws, lids, and cups. In 2019 decided to scale down some of Schultz's projects, such as the testing of Starbucks Reserve Roastery cafes.
The Controversy About the North Star Project
A 2-year long project that Johnson started in 2017 had a goal to reinvent their approach to customer service. However, Starbucks employees were not happy about it,unnecessary since a barista had to be responsible for numerous tasks, but they were left with no choice. Take a look at this video to find out more about Johnson's visionary ideas.
CEO Compensation
In 2021 executive compensation proposal was voted down, indicating that some Starbucks shareholders think that the executive chairman is overpaid. From 2017 to 2019 Johnson got $44 million in total compensation, but now Starbucks' board thinks these yearly bonuses in cash are not necessary. We'll have to wait and see will the net income of Johnson go up or down in the following years.
Kevin Johnson Net Worth Revealed
Since he owns more Starbucks shares than anyone else and his base salary is quite impressive, the estimated net worth of the chief executive officer is sky-high. Not only did he manage to increase the earnings of Starbucks, but also his own, which is why his estimated net worth is currently around $60 million. Since, according to Nasdaq, Sbux stock value is not dropping, and the market cap is $136.48B, Johnson's net worth could easily increase if he keeps up with good work.
That's All We Got on Kevin Johnson's Net Worth
Every fan of Starbucks coffee knows why their coffee is so good, but now you know a bit more about the man who stands behind it. Besides running the specialty coffee business, Johnson is also involved in philanthropy and fights against racial wealth inequity.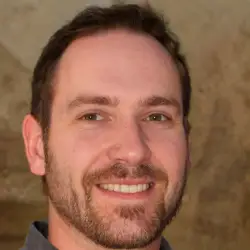 Latest posts by Micheal Renner
(see all)
Evin Ahmad Net Worth, Height, Bio, Birthday, Wiki

- August 31, 2023

Lynne Austin Net Worth, Height, Bio, Birthday, Wiki

- September 10, 2022

Stephen Burrows Net Worth, Height, Bio, Birthday, Wiki

- September 10, 2022