Dave East is an American rapper, songwriter and actor. He is from the east of Harlem, New York and he gained popularity with his 2014 mixtape titled Black Rose. He is signed to rapper Nas' label mass appeal records and has made a number of guest appearances on other artists' work. Along with rapping East is also an actor he has played Method Man on Hulu's series Wu-Tang Clan: An American Saga.Early life
David Lawrence Brewster Jr. goes by the stage name of Dave East was born June 3, 1988. He is of Dominican and Bajan descent. He spent most of his childhood in Harlem and Queensbridge. His mother lived in Harlem but during his late teen years, he would live with his aunt in Queensbridge.
Basketball
As a child east was very talented at basketball however he would eventually give up the game to focus on song writing. Sometime during his teen years east move to Maryland where he attended and played basketball for Springbrook High School. He would go on to play basketball at the college level. He attended college at the University of Richmond but would later transfer to Towson University. While at Towson he had a continuing issue with the coaching staff and it would result in him leaving school. He would later play basketball in the Amateur Athletic Union. He played in the AAU with future NBA stars Ty Lawson, Greivis Vasquez and Kevin Durant. Although he gained the attention in the NBA he ultimately got into some legal trouble and decided instead to focus on music.
Early Music Career
In 2010 east released his first mixtape Change of Plans which for the most part went unnoticed. He went on to release countless mixtapes including American Greed and No regret. During this time East sold drugs to financially support himself. He later released his sixth mixtape Gemini. In 2014 his music was heard by one of his favorite rappers Nas. East was friends with Nas' younger brother who introduced the two. After listening to his music rapper Nas signed him to his label Mass Appeal Records. Soon after joining Mass Appeal Records East released his seventh mixtape titled Black Rose. It was the first mixtape to be noticed by music critics and it received positive reviews. In 2015 he released another mixtape titled Hate Me Now, which was star-studded. It includes collaborations from Nas, Styles P and many more.
Rise to Fame
2016 was a very successful year for East. In February his song "Cut It" made it to number 9 on the Billboard Twitter Real-Time chart. In June of that same year, he was named one of ten in XXL magazine "Freshman Class". In August he and rapper Kur released a shared extended play titled Born Broke, Die Rich. In September he announced that he would be signing with Def Jam recordings and immediately after he released yet another mixtape Kairi Chanel which was named after his new daughter. The mixtape hit number 3 on the Top R&B/Hip-hop Album chart. The 15 track mixtape features collaborations with Cam'ron and 2 Chainz. East released his debut EP, Paranoia: A True Story in August of 2017. It includes features from artists such as Nas, Jeezy, French Montana and Wiz Khalifa. The song "Perfect" features vocals Chris Brown. The EP became number 9 on the US Billboard 200. His debut album is titled Survival and was released in November of 2019. The album managed to become number 11 on the Billboard 200.
Acting Career
East had his acting debut in 2017, he played himself on Being Mary Jane and The Breaks. In that same year, he also starred in a commercial for Puma's Tsugi Shinsei men's training shoe. East also appeared in two volumes of Straight Stuntin Chronicles. Also in 2017 East appeared in the music video for "It Ain't Me" by Trina the rapper. In 2019 he also had a role on the Netflix film Beasts, he played Mister Ford. East's first significant acting role also came in 2019 with the Hulu series Wu-Tang: An American Saga. He played the character of Method Man. East is set to appear in 2021's Boogie. Along with acting he also was the host of the 2017 Goldie Awards in New York City.
Personal Life
During his teen years, East became involved with gangs, he joined a subset of the Harlem Crips. As a result, he spent time in prison. It was during this time that he converted to Islam. Talking about Islam East said: "Islam really brought a discipline to my life that I didn't really have before… My old mindset was if they ain't helping me, I ain't helping them, but you can't live a life that way." East's long-term girlfriend is Mille Colon. The couple has two daughters named Kairi and Kobi. The girls were born in 2016 and 2020. East also has an older son from a previous relationship.
House
East now lives in New Jersey. He showed off his home to Men's Health YouTube channel. The video features both his at home Gym and his kitchen. Nothing else is known about his home.
Body Measurements
East is about 6 feet 5 inches or 194.9 cm tall. His weight is around 187 lbs or 82 kg. He has brown eyes and brown hair.
Social Media and Net Worth
Along with being a rapper, songwriter and actor, East has a large presence on social media. He joined Twitter back in 2009 and has gained over 291.6k followers on his @daveeast account. On Instagram, he has 3.2 million followers and his official Facebook page that was created on January 31, 2007, has 685.6k likes. East's YouTube channel where he shares his music videos, has over 245.2 million views. His income is largely based on his successful music and acting careers. Dave East net worth is $2.4 million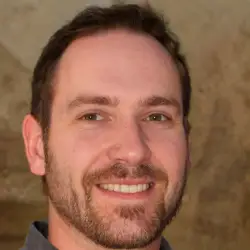 Latest posts by Micheal Renner
(see all)
Evin Ahmad Net Worth, Height, Bio, Birthday, Wiki

- August 31, 2023

Lynne Austin Net Worth, Height, Bio, Birthday, Wiki

- September 10, 2022

Stephen Burrows Net Worth, Height, Bio, Birthday, Wiki

- September 10, 2022