Executive chairman and founder of the World Economic Forum, Klaus Schwab, is an economist and engineer coming from Germany. Both he and his wife are involved in charity work, so many expect that his fortune is counted in millions.
Let's reveal Klaus Schwab net worth and more details from the life of this German professor.
Klaus Schwab – Early Life
Klaus Schwab was born on 30. March 1938, in Ravensburg, Baden-Württemberg Land, Germany. There he finished Humanistisches Gymnasium and then continued his education in Switzerland, where he graduated in mechanical engineering from ETH Zurich (the Swiss Federal Institute of Technology) and also did a Ph.D. in engineering.
But that's not all, hungry for knowledge, Schwab holds a doctorate in Economics from the University of Fribourg and also has a Master of Public Administration degree from Harvard's John F. Kennedy School of Government. Both Klaus Schwab's parents have Swiss roots, but his mother's name is unknown, and it is believed that his father is Eugen Schwab.
Klaus Schwab – Quick Bio Facts
Full name: Klaus Martin Schwab,
Date of birth: 30. March 1938,
Place of birth: Ravensburg, Germany,
Age: 83,
Occupation: engineer, social entrepreneur, executive chairman of WEF,
Klaus Schwab's parents' names: Eugen Wilhelm Schwab,
Marital status: married
Wife: Hilde Schwab,
Children: one son and one daughter,
Klaus Schwab net worth: $7 million.
The Academic Career of Professor Klaus Schwab
With just 31 years, Schwab became the youngest professor in Switzerland. German born Klaus Schwab was a professor of business policy from 1972 to 2003 at the University of Geneva and is now their Honorary Professor. In 2017 he became the Honorary Doctor of the Kaunas University of Technology in Lithuania. During his early career days, he was also on the board of many companies, such as Swatch and The Daily Mail Group. Since 1979 he has published the Global Competitiveness Report, which is an annual report written by a team of economists following the methodology professor Klaus Schwab developed.
During the years, he wrote and published many books, such as:
Modern Enterprise Management in Mechanical Engineering, 1971,
The Fourth Industrial Revolution, 2016,
Shaping the Fourth Industrial Revolution, 2018, (with Nicholas Davis),
COVID-19: The Great Reset, 2020, (with Thierry Malleret),
Stakeholder Capitalism, 2021, (with Peter Vanham).
WEF Founder Klaus Schwab
Back in 1972, when he was only 33 years old, Klaus Schwab founded the European Management Forum, which later in 1987 changed its name to World Economic Forum, mostly known as Davos, after the place where it is held every year. Basically, it is a not-for-profit foundation that strives to improve the overall global state, and in 2015, the Swiss government recognized it as an international body.
Currently, Schwab's point of view is that we need to abandon the shareholder capitalism model and move on to stakeholder responsibility. Growing income inequality, climate changes, and all other troubles that hit civil society caused by COVID-19 require new approaches. Take a look at his interview to hear his point of view on the current situation.
Other Foundations Run by Schwab Family
In 1998, together with his wife Hilde, Shwab founded the Schwab Foundation for Social Entrepreneurship, which is a Geneva-based NGO with an aim to promote social entrepreneurship. In 2004, Klaus Schwab won the Dan David Prize in Israel, an international award for exquisite contributions to history and disciples that focus on the human past.
The prize money was $1 million, which he invested in founding The Forum of Young Global Leaders that is supposed to gather people under 40 who have a vision and courage to try and make positive changes around the world. He didn't stop there, so in 2011 he started Global Shapers Community, a global network consisting of local communities made for exceptional young people who are between 20 and 30 years old.
Klaus Schwab's Net Worth Revealed – How Rich Is the WEF Founder?
This would be another typical Klaus Schwab biography if we decided to skip this part, revealing his net worth. Since he is the founder of such an important foundation, you would assume that he is as rich as Bill Gates or the Rothschild family. However, according to sources, his estimated net worth is "only" $7 million.
Since Schwab keeps his businesses private, we can only assume how he invests and multiplies his money. For example, his annual salary of around one million Swiss Francs is often a hot topic in Swiss media who criticize the WEF founder in that sense.
The Personal Life of Klaus Schwab
Shwab married Hilde Stoll in 1971, and together they have two children and two grandchildren. His daughter Nicole works as the founding director of the Forum's Young Global Leaders initiative, and Hilde was his assistant, so he likes to mix family and business. Together with Hilde, he co-founded the Schwab Foundation for Social Entrepreneurship. Even though he is in his eighties, Schwab likes to stay active, so he still goes mountain climbing and participates in ski marathons.
That's All We Got on Davos Founder Klaus Schwab's Net Worth and Career
Founding the World Economic Forum is a big thing, and Schwab has undoubtedly set a ladder high for anyone who comes after him. Schwab history is packed with awards, achievements, and big milestones, so it will be hard to fit in his shoes, but someone will eventually have to do it. In the meanwhile, Schwab continues to do what he does the best and stays impeccable.
Image Credits World Economic Forum (www.weforum.org) swiss-image.ch/Photo by Remy Steinegger, CC BY-SA 2.0 https://creativecommons.org/licenses/by-sa/2.0, via Wikimedia Commons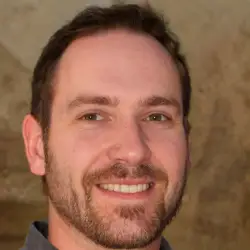 Latest posts by Micheal Renner
(see all)
Evin Ahmad Net Worth, Height, Bio, Birthday, Wiki

- August 31, 2023

Lynne Austin Net Worth, Height, Bio, Birthday, Wiki

- September 10, 2022

Stephen Burrows Net Worth, Height, Bio, Birthday, Wiki

- September 10, 2022