Robinhood founder, entrepreneur, investor Vlad Tenev is a successful billionaire who turns to gold everything he touches. How did Tenev build his empire and manage to stay on top of his game all these years? Let's find out together in this article where we reveal Vlad Tenev net worth and some other interesting details from his biography, stay tuned.
Vlad Tenev – Early Life
Robinhood CEO Vlad Tenev was born in 1987 in Varna, in the Eastern European country of Bulgaria. When he was five years old, his parents decided it was time to try their luck and move somewhere else, so they relocated to the United States. While his parents were both working for the World Bank, Vlad was attending Thomas Jefferson High School for Science and Technology in Virginia's Fairfax County.
After finishing high school, he went to Stanford University to study mathematics, and there he met Baiju Bhatt, his future business partner. Tenev tried to obtain a Ph.D. in mathematics at the University of California, Los Angeles, but eventually, he decided to drop out and focus on a project he was working on with Baiju Bhatt.
Vladimir Tenev – Quick Bio Facts
Full name: Vladimir Tenev,
Year of birth: 1987,
Age: 34,
Place of birth: Varna, Bulgaria,
Nationality: Bulgarian/American,
Occupation: Robinhood CEO, investor, entrepreneur,
Marital status: married,
Vlad Tenev's wife: Celina Tenev,
Children: Nora Tenev,
Vladimir Tenev net worth: $1 billion.
How Robinhood Founder Vlad Tenev Started His Entrepreneurial Venture
During his university days at Stanford, Vladimir Tenev became close with Baiju Bhatt and two friends quickly after, in 2010, they started their first business together by founding Celeris, a trading company. After only one year, they left Celeris and created Chronos Research, which specialized in selling software to banks and trading companies.
However, the peak of their cooperation was when they came to the idea to found Robinhood Markets Inc. in 2013, an internet-based trading platform, for which they released an app in 2014, giving everyone with a phone an easy aces to online trading. In 2018, Robinhood's value went up to $6 billion, turning two old college friends with a good sense of business into billionaires. Today, the company is situated in Menlo Park, California.
The GameStop Controversy
In January 2021, there was a short stock squeeze of the American video game retailer GameStop, which led to significant losses for many short-sellers and hedge fund owners. Robinhood did not allow its users to buy stocks or options in a few securities, and one of them was GameStop. That led to major criticism of the company across social media, and it made it to the headlines.
Even Elon Musk interviewed Tenev on that matter and asked why people were not allowed to buy GameStop stocks. Tenev's excuse was that Robinhood had to temporarily halt trading to be in compliance with regular capital requirements. However, despite that, Tenev had to testify in front of the U.S. House Committee and explain Robinhood's role in this scandal. While trying to explain what happened on that busy Wall Street week, Tenev struggled to explain why stock trading was stopped. Take a look at his video to see Tenev's interview and first reaction to the stock trading scandal.
Career Achievements
With just 28 years, in 2016, CEO Vladimir Tenev got into Forbes magazine's 30 under 30 list in the finance sector. Besides that, he also made it to Fortune's 40 under 40 list. Onto the list of his achievements, we can add the fact that Robinhood got first place on CNBC Disruptor 50 list of private companies who are recognized as next-generation million-dollar businesses.
CEO Vladimir Tenev's Net Worth
After Robinhood's IPO investors bought shares for $38 per piece, Robinhood's valuation went up to $32 billion. Hence, it is no wonder that Vlad Tenev is a billionaire with an estimated net worth of at least $1 billion, which is more than any celebrity net worth. Additionally, with every Robinhood stock that sells, Vladimir Tenev's net worth continues to grow, plus he has numerous other investments that bring him more passive income.
The Personal Life of Vladimir Tenev
Like every successful businessman, Tenev likes to keep his personal life away from the public eye. Still, it is known that he is married to Celina Tenev, who also studied at Stanford University and also works as an entrepreneur. In 2015 Celina co-founded a start-up, Call 9, an emergency service offering video visits to nursing homes.
Pretty much like her husband, she joined forces with a colleague Timothy Peck, to start this project. Celina and Vladimir occasionally appear together in public or to attend special events, and together they have one daughter, Nora Tenev, who was born in 2017. In one of a few rare interviews, he talked about his family, Vlad shared his morning routine, which starts early at 6:30 AM. Spending time with his wife and daughter in the morning is his favorite part of the day.
That Was All We Got on Robinhood CEO Vladimir Tenev's Net Worth, Career, and Personal Life
Tenev's inspiring life story is a good reminder that with a lot of hard work and a bit of talent, great things can be accomplished. Vlad Tenev is living his American dream as he continues to push the limits of online trading and improve the way trading firms do business daily. Although he is already a billionaire, we are sure that his estimated net worth will continue to grow and that in his case, only the sky is the limit.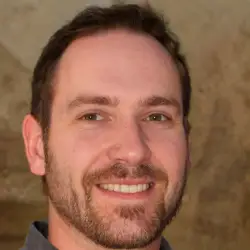 Latest posts by Micheal Renner
(see all)
Evin Ahmad Net Worth, Height, Bio, Birthday, Wiki

- August 31, 2023

Lynne Austin Net Worth, Height, Bio, Birthday, Wiki

- September 10, 2022

Stephen Burrows Net Worth, Height, Bio, Birthday, Wiki

- September 10, 2022