Social media star and influence Cole LaBrant started his online career as a content creator on Vine, but then switched to YouTube and TikTok and included his family. How does it look when you're working with your wife and children, and how high is the LaBrant family net worth? Let's find that out together.
Cole LaBrant – Early Life
Vine star Cole LaBrant was born on August 21, 1996, in Troy, Alabama. His parents Sheri and Ken, met when they were only 17 and have six children, so Cole has one sister and four brothers. When he was in high school, he invited Selena Gomez to prom via Twitter.
Cole LaBrant – Quick Biography Facts
Real name: Cole LaBrant,
Date of birth: August 21, 1996,
Place of birth: Troy, Alabama,
Age: 25,
Religion: Christian,
Occupation: YouTube star, influencer,
Wife: Savannah LaBrant,
Children: Posie Rayne, Zealand Cole,
LaBrant family net worth: $15 million.
The LaBrant Fam YouTube Channel
Cole and Savanah started dating in 2016, and in 2017, they got married. Savannah's daughter from her previous relationship accepted her new husband, Cole. That is when this Vine star started transforming his brand from a Vine dancer to a religious family person.
Their YouTube channel was initially named Cole and Sav, but once they welcomed their first daughter Posie LaBrant, they renamed it to The LaBrant Fam. This family YouTube channel has more than 13 million subscribers, so take a look at this YouTube video to see why they are so popular.
The LaBrant Family Net Worth
Sharing their everyday family life helped this family become YouTube millionaires and grow their social media career. But the price was their personal life. From the days they were just boyfriend and girlfriend, Cole and Savannah started planning their future together, and they planned it well because now their estimated net worth is $15 million.
Cole LaBrant's net worth as a YouTube star was already decent, but when he turned it into a family channel, it all got a different dimension. They are sponsored by numerous brands, from Sugar Bear Hair to Audible, and since Cole has more than 16 million followers on TikTok, you can only imagine how much he is earning from ads. Plus, he is also big on Instagram and Facebook.
The Big Controversy About the LaBrant Family
Like every social media personality, the LaBrants are also connected to some scandals they caused on their own. For example, there was an affair with the wildfire evacuation in Orange County, which they made up. Their neighbors busted their drama. Then there was an April Fool's Day prank that went wrong since Savannah's daughter Everleigh ended in tears and the fans were bashing them.
That's All We Got on the LaBrant Family Net Worth and Career
Famous YouTuber Cole LaBrant turned his life into a reality show by deciding to start a family YouTube channel, but that brought them many good things. If you like watching family-friendly content, you can either subscribe to their channel or follow their Instagram account.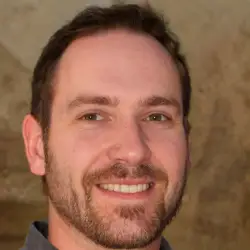 Latest posts by Micheal Renner
(see all)
Evin Ahmad Net Worth, Height, Bio, Birthday, Wiki

- August 31, 2023

Lynne Austin Net Worth, Height, Bio, Birthday, Wiki

- September 10, 2022

Stephen Burrows Net Worth, Height, Bio, Birthday, Wiki

- September 10, 2022