Neffeteria Pugh, better known by her stage name "Neffe", is an American reality television personality and author signed with Black Entertainment Television (BET). Her appearances on live television are often associated with her mother, Frankie Lons, and her sister, the platinum award-winning R&B singer Keyshia Cole.
Neffe Pugh is best known as one of the two co-stars of the reality documentary series, the Frankie and Neffe Show, together with Frankie Lons. She reappeared in BET programming with other shows launched by Cole, such as Keyshia Cole: All In. At their peak, the shows Pugh had been featured in were some of the most successful and highest-grossing in the network's entire history.
While starring in the Frankie and Neffe Show, Neffe wrote My Happiness is My Sanity (2009) and The Price I Paid (2012); both books were reflections on her life living with a celebrity sister and handling the stresses of family and her professional career.
In this article, we've compiled a few of the famous star's details to make a light biography – Neffeteria Pugh and her family life, her career, the height of her fame, books, and net worth.
Neffeteria Pugh – Net Worth
Neffe Pugh has an estimated net worth of $450,000, or roughly half a million dollars. The star earned much of her net worth from her salary as a BET reality TV star. It could also be said that she's earning a decent salary from her memoirs, which have over a million sales, growing her net worth even further.
Television personality Neffe Pugh currently resides in California, where she is close to her children, Frankie and her sister Keyshia.
Personal Life
Reality star Neffeteria "Neffe" Pugh was born on 4 December 1979 in California. She grew up in the east side of Brookfield, one of the most hostile neighborhoods in the Oakland area at the time. Her mother, Francine "Frankie" Lons, later gave birth to her sister, Keyshia, in 1981.
Neffe is a doting mother to her five kids, Brianna, Ciara, JayLann, Nayla, and Star.
Neffe is 41 years old and seems healthy for her age. Her sister, Cole, also appears to be doing fine. Unfortunately, it seems that Frankie had suffered a relapse from a drug addiction that had lasted years and has sought medical intervention. This relapse occurred as recently as 2018.
Husband
Neffe Pugh was previously married to Shelby "Soullow" Lowery, with whom she had five children. The two had separated by 2018. She is currently not known to be in a relationship.
In an interview segment in Iyanla: Fix My Life, Neffe disclosed several details on her relationship history. In the show, she attributed much of her problems with Lowry to alcohol abuse, as well as financial and health issues.
Neffe also revealed information on an even earlier marriage with an unnamed husband. The marriage fell apart following the death of their infant son.
Career
Neffe Pugh got her start in the entertainment business as one of the people featured in Keyshia Cole: The Way It Is, a famous reality television show. The Way It Is followed Cole into her personal issues as she reunited with Neffe and their mother, Frankie. Over its three seasons, it became one of the most-watched reality television shows for the network.
Frankie and Neffe Show
The Way It Is eventually created a spin-off called the Frankie and Neffe Show, which focused on mothers and sisters dealing with their lives in the limelight and resolving personal and family issues with a life coach's help.
The spin-off lasted one season and tackled numerous life events over its twelve-episode run, such as Neffe building a better relationship with Frankie for the sake of her children. In other episodes, the show brings up more heated moments, such as whenever Neffe and Soullow have a disagreement or when Frankie expresses suspicion over Soullow's intentions and character.
The network originally slated for the show to run another season, owing to its popularity with viewers. In an interview for Price I Paid, Neffe discloses that she personally decided to decline.
Her sister launched Keyshia Cole: All In in 2015. The reality star was a frequent feature of this series. It only ran for eight episodes before ending.
Neffe and Lowry also appeared on Iyanla: Fix My Life, a show that helps guests lift the weight from the issues in their lives. It is known that Pugh was deeply unhappy with her husband at that time, expressing this information to the live audience, and much can be said that the two ended up divorcing a few years later.
Her fame from these shows was a considerable boost to her income, and it could be said that, for Neffeteria Pugh, the net worth could be inextricably tied to her reality TV career at BET.
Books
For Neffeteria Pugh, the journey from Oakland's rough streets to an American reality star was a humbling experience.
Issues like struggling with income, fighting with her husband, expressing worry over being married, raising her five children, and later gaining fame and the attention of over a million people all needed to be written down. Those topics became the fuel for her two books – Happiness is my Sanity and Price I Paid.
Many selections from each book reflect on Neffe's industrious work ethic, devotion to God and her faith, the importance of family in the face of disagreements, and the unending care and affection she extends to her children.
Lipstick Line
One wise way of using the height of one's fame is to branch out to other ventures. For Neffe Pugh and Soullow, this venture was a lipstick line collaboration with LaCora Money. The line shares her name, Neffeteria. The range of lipsticks is intended to look good on users of all skin colors, celebrating their diversity and beauty. The line includes lipsticks with a matte and creamy texture.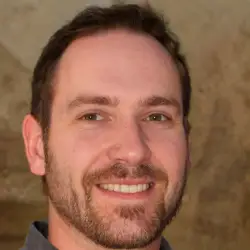 Latest posts by Micheal Renner
(see all)
Evin Ahmad Net Worth, Height, Bio, Birthday, Wiki

- August 31, 2023

Lynne Austin Net Worth, Height, Bio, Birthday, Wiki

- September 10, 2022

Stephen Burrows Net Worth, Height, Bio, Birthday, Wiki

- September 10, 2022