How often do you see a YouTube star who is also a veterinarian? Probably not a lot, which is why Dr Matt Carriker and his YouTube videos are so special. If you're a fan of his veterinary channel, you'll probably be curious to find out more about Matt Carriker net worth and other details from his biography, so stick around, we've got the scoop.
Matt Carriker – Early Life
The famous YouTube star Matt Carriker was born on 23 October 1986 in Boerne, Texas. His dad Dr Lee was a veterinarian doctor and had his own veterinary clinic, so Matt grew up with animals. After Matt graduated from Boerne High School, he went to A&M College of Veterinary Medicine.
Matt Carriker – Quick Bio Facts
Full name: Matt Carriker,
Date of birth: 23 October 1986,
Place of birth: Boerne, Texas, US,
Matt Carriker's age: 35,
Matt Carriker's height: 2.05 m,
Weight: 95 kg,
Occupation: veterinary doctor, YouTube personality,
Wife: Meredith Carriker,
Children: Adalyn Carriker, Annie Carriker, Lincoln Carriker,
Matt Carriker net worth: $3 million.
 How Did This Vet Become a YouTube Star?
In 2012 Matt got his Doctor of Veterinary Medicine degree (DVM) and started working as a vet. However, in 2014, he decided to open his YouTube channel named Vet Ranch, where he now has almost 3 million subscribers. On this channel he shows the story of every homeless animal he rescued and treated. Besides that, he also has two other channels, his second channel OffTheRanch is some sort of a vlog channel, and there's also a Demolition Ranch channel.
YouTube Channel Demolition Ranch
Although all of his channels are popular, Matt's 3rd channel, Demolition Ranch is by far the most popular and has the most subscribers, 10.4 million of them. On this channel, he talks about guns and does various tests, so take a look at one of those videos down below.
Matt Carriker's Net Worth – How Much Is the Famous Vet Earning?
Although he started working at the family vet clinic as soon as he got his veterinary license, his YouTube career is certainly the main source of income. This American YouTuber has not only one but three very popular channels, hence his estimated net worth is nowadays around $3 million. Matt Carriker salary as a vet doctor is probably a decent one, but YouTube helped him earn much more.
Matt Carriker's Personal Life
The famous veterinarian has been happily married since 2004, and together with his wife Meredith, he has three children, Adalyn, Annie, and Lincoln. The family bought an abandoned mansion and works together on renovating it and turning it into the ultimate family oasis. Besides YouTube, Matt is present on other social media platforms such as Instagram and Twitter, but if you want to hear more about his personal life, you should follow his second YouTube channel.
That's All We Got on Matt Carriker's Net Worth and YouTube Career
If you don't follow the Demo Ranch or any of Matt's other channels, we strongly recommend you do so because they are all very entertaining and educational.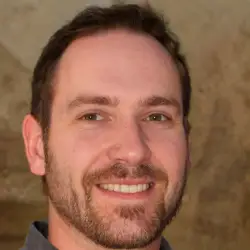 Latest posts by Micheal Renner
(see all)
Evin Ahmad Net Worth, Height, Bio, Birthday, Wiki

- August 31, 2023

Lynne Austin Net Worth, Height, Bio, Birthday, Wiki

- September 10, 2022

Stephen Burrows Net Worth, Height, Bio, Birthday, Wiki

- September 10, 2022