YouTube dance videos helped these four brothers become famous, and they are having fun while becoming richer and richer. Let's reveal more about this dance family and figure out how high is the Dobre Brothers net worth and how do they get along, stay tuned
The Early Life of the Dobre Brothers
Lucas, Marcus, Cyrus, and Darius are four siblings who are all very talented and into music. Their mom Aurelia Dobre is a retired gymnast, and their father, Boz Mofid, also has a gymnast background since he worked as a coach. They are all of American nationality.
So it comes as no surprise that the boys were into gymnastics from an early age. Brothers were born in Maryland, but in 2017 they moved to Los Angeles for a while and then decided to move back because LA was not what they expected.
Who Are the Dobre Brothers?
Cyrus is the oldest Dobre brother, born on the 9th of March 1993,
Darius is the second brother, born on 2nd of August 1995,
Identical twins Marcus and Lucas were born on the 28th of January 1999.
Dobre Brothers YouTube Channel
The twin brothers first started making Vine videos and became famous for their comedic dance videos, and then they joined Jake Paul's YouTube team and gained a lot of followers. Today, all four brothers participate on their YouTube channel, which has around 10,4 million subscribers.
Their YouTube videos are mostly pranks and challenges, but the twins Lucas and Marcus also have their separate YouTube channel where they post prank videos and vlogs, which is actually even more popular with more than 24 million subscribers. Take a look at one of their videos to see if their humor suits you.
Dobre Brothers' Net Worth – Who Is the Richest YouTuber Among Them?
Dobre Brothers channel made these young boys famous and rich, but who is the wealthiest among them? Is the older brother the richest sibling or the young twins? Their combined estimated net worth is around $18 million, but many claim that Lucas and Marcus net worth contributes the most to it. Lucas and Marcus's channel has more followers and views, so they are getting more from YouTube.
Dobre Brothers and Their Girlfriends
The famous brothers share almost everything on social media, including their girlfriends. Since every brother is a social media star, they are quite popular among girls. Cyrus is the only one who got married, he started dating his wife Christina Kalamvoki in 2017. Soon after, they got married, and then they decided to divorce. Twin brother Lucas is dating Ivanita Lomeli, Darius's girlfriend is Madeline Damskey, and Marcus is single at the moment.
That's All We Got on Dobre Brothers's Net Worth and YouTube Career
Although every brother has a different YouTube personality and is a YouTube star on his own, together they are one powerful gymnastic family. Recently they added singing to their biography, and we can't wait to see what's more to come from these talented brothers.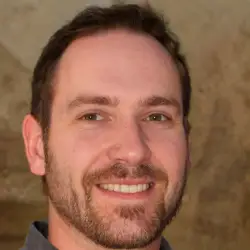 Latest posts by Micheal Renner
(see all)
Evin Ahmad Net Worth, Height, Bio, Birthday, Wiki

- August 31, 2023

Lynne Austin Net Worth, Height, Bio, Birthday, Wiki

- September 10, 2022

Stephen Burrows Net Worth, Height, Bio, Birthday, Wiki

- September 10, 2022