Nikocado Avocado, Nicholas Perry by his real name, is a famous YouTube personality running a total of five channels at the same time. He was born in the Ukraine in 1992 and was adopted by an American family when he was very young. 
What is Nikocado Avocado famous for?
Nikocado Avocado started his career on YouTube in 2014, by posting videos. At first, he did violin covers of popular songs, but he moved on to performances that could attract a larger audience. He became known for his vegan-lifestyle videos. However, he soon gave up veganism citing health concerns, such as low blood sugar and tooth decay.
His big break came with his mukbang videos, which got over 50,000 views in just a few weeks. He knew he was on to something big. 
The quantity of food Nikocado Avocado could be watched eating in one sitting was simply astonishing. His melodramatic outbursts also helped with making him a YouTube star.  At present, he has 5.3 million subscribers across his five channels. His extensive collection of videos has garnered an incredible number of views, over 1.15 billion views. 
What is Nikocado Avocado's net worth?
As of November 2021, Nikocado Avocado is worth $3 million, give or take.
How much money does Nikocado Avocado make?
As he runs so many channels, it is not easy to determine just how much money Nikocado Avocado makes in one year. But, analysing the number of views per channel and the advertising revenues for each of them, we can say that 
Nikocado Avocado makes $275,000 per year. 
That's $22,916 per month
That's $763 per day.
And he doesn't get out of bed most days! That's not bad at all!
How does Nikocado Avocado make money? 
His main source of revenue are his mukbang videos, where comedy meets his dramatic persona. Or rather the advertising associated with his funny videos. 
YouTube
Here's a list of Nikocado Avocado's five YouTube channels.
Instagram
He's also started two Instagram accounts, but those are still in their infancy and not very suitable for his main gig – mukbang. However, he's probably going to find a way to make money out of those, too.
Patreon
Nikocado Avocado has set up a monetized account on the popular blogging and vlogging platform Patreon. 
Cameo
He also has an account on Cameo. 
Additional revenue streams include sponsorships, affiliate commissions, product sales and speaking gigs. 
Nikocado Avocado's Personal Life
Nikocado Avocado came out as gay from the very beginning, but not much is known about his private life. His fans remember that he started his career while living in Columbia with his boyfriend Orlin Home, who was extremely supportive. 
The two got married in April 2017 and life was good for them for a few years. However, in September 2021 word got out that Nikocado Avocado and Orlin Home are no longer an item. They got separated and there's no knowing if there's any room for them to make up.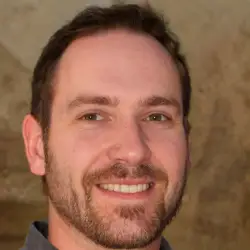 Latest posts by Micheal Renner
(see all)
Evin Ahmad Net Worth, Height, Bio, Birthday, Wiki

- August 31, 2023

Lynne Austin Net Worth, Height, Bio, Birthday, Wiki

- September 10, 2022

Stephen Burrows Net Worth, Height, Bio, Birthday, Wiki

- September 10, 2022