Chicago based tattoo artist and reality TV star Ryan Henry became famous after the VH1 reality television series Black Ink Crew Chicago. Since he's an important cast member, we can already assume his estimated net worth is one of the highest, so let's reveal Ryan Black Ink Chicago net worth and more details about his tattoo parlor.
Tattoo Craftsman Ryan Henry
American tattoo artist and reality star Ryan Henry was born on 27. May 1986 and has a sister Jillian Nicole Henry. In his confession, Ryan revealed that his older sister Nova and niece were murdered in 2009 by her ex-boygriend, which gave him depression, but tattooing helped him get back on track and find motivation. The same year he opened his tattoo studio 9Mag, and with the help of his mentor Miya Bailey, he managed to become one of the most famous tattoo artists.
Quick Bio Facts:
Full name: Ryan Henry,
Date of birth: 27. May 1986,
Age: 35,
Occupation: Tattoo artist, Black Ink Crew cast member,
Girlfriend: ex girlfriend Rachel Leigh,
Children: son Mason,
Estimated net worth: $1 million.
Ryan Henry and Black Ink Crew Chicago
The famous VH1 reality series Black Ink Crew got its Chicago-based spin-off in 2015 that follows all the drama that goes on daily in a tattoo art studio 9Mag. As the tattoo shop owner, Ryan is the main cast member that appears in every season. Besides Ryan, numerous other tattoo artists have had either main or guest roles, such as Fly Tatted, Rachel Leigh, and others. The NYC Black Ink Crew member, Miss Kitty, appears in the fifth season as a guest and brand ambassador for 2nd City Ink, but Ryan falls for her charm. If you have not watched the show, take a look at this video and discover more about Ryan's reality television personality and black tattoo culture.
How High Is Ryan Henry Net Worth?
Considering the fact that the American tattoo artist and reality TV star is the main cast member of Black Ink Crew Chicago, it comes as no surprise that he earns the most. His tattoo shop flourished after the show aired, so according to sources, Ryan Henry's estimated net worth is currently around $1 million.
What We Know About the Personal Life of This Black Ink Crew Member
Ryan has one child with his on-and-off girlfriend Rachel Leigh, who also appears in the Black Ink Crew Chicago series. They have been dating for around ten years, but reportedly their romantic relationship is finally over. There were rumors that Henry was cheating on her, dating tattoo artist Kat Johnson, Danielle Jamison, and we saw he was not immune to Miss Kitty Black Ink member's charm.
That's All We Got on This Member of Black Ink Crew Chicago
In case you have not watched a single season of this hit VH1 television series, we highly recommend you do and feel free to compare it to the original NYC Black Ink Crew. If you want to find out more details about the Chicago based tattoo artist Ryan Henry, we recommend you follow him on social media platforms such as Instagram and Twitter.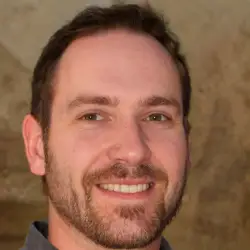 Latest posts by Micheal Renner
(see all)
Evin Ahmad Net Worth, Height, Bio, Birthday, Wiki

- August 31, 2023

Lynne Austin Net Worth, Height, Bio, Birthday, Wiki

- September 10, 2022

Stephen Burrows Net Worth, Height, Bio, Birthday, Wiki

- September 10, 2022