American businessman, known as the president and Costco CEO Craig Jelinek, built his way up all the way from working as a warehouse manager, and it is a true example that such miracles do happen. Now, as a chief executive officer, his salary is certainly much higher so let's reveal W. Craig Jelinek net worth and other details from his biography.
Early Life and Education
Walter Craig Jelinek was born on the 8th of August in 1952 in Los Angeles, California. He went to Antelope Valley High School, and after that, he graduated from San Diego State University. There is not much available information about his personal life and childhood or about his wife and children.
Quick Bio Facts
Full name: Walter Craig Jelinek,
Date of birth: 08.08.1952,
Age: 69,
Occupation: Costco's president and CEO,
W. Craig Jelinek net worth: $100 million.
Beginning Days at Costco Warehouse
Jelinek joined the multinational retail chain in 1984 when he started working there as a Costco warehouse manager, a regular Costco employee who probably never dreamed of becoming its CEO. Thanks to a good understanding of how things work and years of experience in retail, he quickly stood out and got promoted. From 2004 he was Executive Vice President and was in charge of controlling merchandising. From 2010 to 2012, he was Chief Operating Officer at the company, and his base salary was already impressive.
How W. Craig Jelinek Became Costco CEO
In 2012, Jelinek got the honor to inherit the company's founder, James Sinegal and officially became the Chief Executive Officer and President of Costco Wholesale Corp. Co founder James Sinegal started the company back in 1976 together with Seattle retailer Jeff Brotman.
By following Sinegal's innovations and implementing new ideas, he increased the Costco stock value and continued expanding the company. Independent Director Charles Munger is one of the Costco Wholesale Corp executives at the moment, and the company headquarters is located in Issaquah, Washington, United States. Although Costco membership fees keep going up, the company is still making a lot of profit.
How High Is W. Craig Jelinek's Net Worth Really?
Costco Wholesale Corp stock value is currently around $459.51, and right after Walmart, Costo is the second biggest retailer in the world. The company has a revenue of $141.6 billion, and net income is also counted in billions, so it is no wonder that the estimated net worth of its president is also sky-high.
Jelinek's annual salary goes over $800,00, and according to sources, his estimated net worth is $100 million. Jelinek's total compensation is $8,016,200, which is higher than any other executive, and he also gets additional income from Costco Wholesale stock grants. Let's hear what Jelinek has to say about the shopping habits of his customers.
That's All We Got on W. Craig Jelinek Net Worth and Career at Costco
From a warehouse employee to chief executive officer and director, Jelinek earned his way up fair and square. The story about Costco CEO is an inspiring one and serves as proof that working hard does pay off.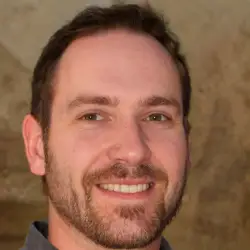 Latest posts by Micheal Renner
(see all)
Evin Ahmad Net Worth, Height, Bio, Birthday, Wiki

- August 31, 2023

Lynne Austin Net Worth, Height, Bio, Birthday, Wiki

- September 10, 2022

Stephen Burrows Net Worth, Height, Bio, Birthday, Wiki

- September 10, 2022