American entrepreneur, motivational speaker, and business executive Kevin Harrington became famous as a founder of As Seen on TV. However, he was also a judge in ABC's Shark Tank TV series with fellow investors Barbara Corcoran, Kevin O'Leary, Daymond John and others, so, clearly he knows a thing or two about being a successful entrepreneur. Let's find out more about Kevin Harrington net worth, personal life, and biography details, stay tuned.
Kevin Harrington – Early Life
Successful advisor, business owner, and motivational speaker Kevin Harrington was born on 15. October 1956 in Cincinnati, Ohio, United States. He didn't share much information about his personal life, so there is not much to tell about his family. After finishing a local high school, he went to university and graduated from the University of Cincinnati, Ohio.
Kevin Harrington – Quick Bio Facts
Full name: Kevin Harrington,
Date of birth: 15. 10. 1956,
Kevin Harrington's age: 64,
Occupation: American entrepreneur and business executive,
Wife: Crystal Harrington,
Children: Brian Harrington,
Kevin Harrington net worth: $500 million.
The Beginnings of Harrington's Successful Career
Back in 1985, he founded his infomercial, a model that helped broadcasters establish a rule where the off-air time was filled with commercials and advertising. Later in 1994, he co-founded HSN Direct International Inc and worked as president and chief executive officer (CEO) until 1998. In 2002, he moved on to become the president of Harrington Business Development Inc. and also the chairman of On TV. In the following years, he had leading roles in several successful companies. He was an ex officio of ERA founders circle, the Director of Reliant International Inc., CEO of ResponzeTV America, LLC (2004), ResponzeTV Plc, and held many other important positions.
The Inventor of the Original Shark
In 2009 the public met Kevin as one of the investors and the original panel member in the first season of ABC's television series Shark Tank and became a real celebrity. He was a part of the show for two seasons as one of the original panelists and later in 2017 published a book called Put a shark in your tank: actionable steps to business success. The book was written for inventors and business owners, offering them a set of tips and tools on how to excel in their careers. Besides that, he also published a book, Act Now: How I Turn Ideas into Million Dollar Products, back in 2009. Let's take a look at some of his best moments on Shark Tank.
Kevin Harrington's Net Worth Revealed
As a real shark in the business world, managing different companies, Kevin's net worth increased rapidly over the years. His annual income counts in millions, and when talking about his estimated net worth, we're talking hundreds of millions. Whether he was a chairman, director, or senior executive officer, every company he touched turned into gold. Hence, his estimated net worth today is a whopping $500 million, and we do not doubt that a wise business owner like him will continue increasing it.
That's All We Got on Kevin Harrington's Net Worth and Career
With an insane salary and even more insane net worth, Harrington's career is proof that everything is possible if you have a good sense of business. As a director and chairman, he helped different companies blossom, and he is still in the game, so we are just waiting to see what's next.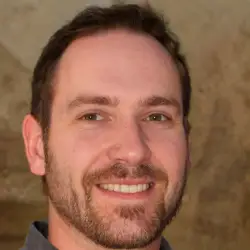 Latest posts by Micheal Renner
(see all)
Evin Ahmad Net Worth, Height, Bio, Birthday, Wiki

- August 31, 2023

Lynne Austin Net Worth, Height, Bio, Birthday, Wiki

- September 10, 2022

Stephen Burrows Net Worth, Height, Bio, Birthday, Wiki

- September 10, 2022