Whether you're a stand-up comedy fan or just an ordinary guy who stumbles upon Youtube and TV shows, it's impossible to not know the famous American stand up comedian and reality television host, Bert Kreischer. Maybe it's about his family or about him robbing a train in Russia, Bert Kreischer is a go-to icon for a good laugh. His impeccable sense of humor rose him to the fame and fortune that he has today.
But if you don't know "The Machine" yet, you can watch him on Youtube, ask some Russian mobs about him, or better yet—read this in-depth guide ahead. In this article, we'll tackle Bert Kreischer family, net worth, biography, wife, podcast, and everything else about him.
Early Life
American stand up comedian Bert Kreischer hails from Tampa Florida. He was born on November 3, 1973, to parents, Gege Kreischer and Al Kreischer. After graduating from a private Jesuit High school, he enrolled at Florida State University. Bert majored in English and claims he spent years in college longer than the grunge music was around. But while Kreischer may not do very well in studies, he certainly does well in parties.
Bert 'The Life of the Party'
In 1997, Florida state university was ranked as the number one party school in the United States by the Princeton Review's annual list. Such a title may sound like equal fun and riot; and living this glorious life was the then 24-year old Bert. Of course, he didn't go unnoticed.
The following year, Bert's party escapades made it into a 6-page article by the Rolling Stone magazine. He was named the "Top Partier at the Number One Party School" and the story included floods of vodka, some public nudity, and all of Bert's getaways. It was such a fun read that eventually, it became the inspiration to the 2002 film National Lampoon's Van Wilder.
Bert was a hard-core partier but from being the life of the party, he became the apple of many talent scouts' eyes. The recognition from the rolling stone magazine sparked the beginning of his career.
Career
From Tampa, Florida, Bert Kreischer had his first experience as a stand-up comedian at a bar in Tallahassee. Eventually, his knack for comedy landed him into the same job at Boston Comedy Club in 1988. But his talent reached a wider audience after he signed into Overbrook entertainment, which was Will Smith's company.
In 1999, Kreischer became a co-host for "The X-Show" on FX TV, which he had a segment called "Hurt Bert" that soon turned into his show.  In 2001, he debuted as an actor on CBS/20th Century Fox pilot, "Life with David J".
Bert's career skyrocketed when he starred in the VHI show "Never Mind the Buzz!". This was followed by tv appearances on shows such as "Shorties Watching Shorties" on Comedy Central, NBC's "Last Comic Standing", and FX's "The Shield".
He performed more stand-up comedy on  Premium Blend at Comedy Central and later became a part of the reality television show, "Reality Bites Back" Kreischer also had appearances on late-night talks shows "Late Show with David Letterman, Jimmy Kimmel Live and Conan".
Since then, Bert Kreischer became known as the hilarious comic guy who performs shirtless. Kreischer's authenticity resonates so much and it still fuels his most recent activities. In March 2020, he released "Bert Kreischer: Hey Big Boy" on Netflix where he riffs on parenting and family life.
Leeann 'The Wife of The Party'
"Too crazy, too comedian and not the type you marry" is how the wife of Bert Kreischer would describe him on their initial days of dating. Yet the same Kelly LeeAnn Kemp who was born on Georgia ended up marrying Bert in December 2003. As she is often the subject of his explicit comedy, you may be wondering who is Bert Kreischer wife?
Looking back, the two weren't an immediate click. They had two first meetings but it wasn't until the third time that they had a successful interaction. To cut the story short, LeeAnn did the first move, the first date happened and she became "The Wife of the Party." Now Bert Kreischer's comedy is devoted to LeeAnn and she's cool with it!
LeeAnn hosts her podcast on Bert's man cave, titled "The Wife of The Party". Here, she talks about anything under the sun from Hobbies, Family, Parenting, Money, and Sex. LeeAnn and Bert Kreischer kids are Georgia Kreischer and Ila Kreischer.
Bert Kreischer Net Worth
From the rolling stone article, Bert Kreischer's career has hit incredible success. His entertainment career catapulted his impressive net worth. As of early 2020, Bert Kreischer net worth is $3 million. This was an accumulation from his career as an actor, comedian, and host. He also has his book titled "Life of the Party: Stories of a Perpetual Man-Child" which gained him significant sales.
Currently, his website, merchandise, and huge social media presence are continuously increasing his net worth. It is rumored that his Instagram endorsements are worth $1,500 per post. The latest record of Bert Kreischer net worth as of September 2020 is $5 million. Part of this huge net worth is spent on his charity works and investments on real estate and automobile.
Bertcast
Kreischer hosts his weekly podcast "Bertcast" which is full of interesting talks and good laughs. One of its most-watched episodes was with Chris D'Elia which currently has 714 thousand views. Its most recent episode guested Chris Distefano as they talked about "getting the clap."
Final Thoughts
Bert Kreischer has come a long way from being the number one partier in the nation to being a loved American stand up comedian. Being a comedian may not be something he has imagined for himself but it sure did choose him. As of now, Kreischer continues to entertain despite the pandemic through his podcast.
Image Credits: Dave Wilder Photography, CC BY-SA 2.0 https://creativecommons.org/licenses/by-sa/2.0, via Wikimedia Commons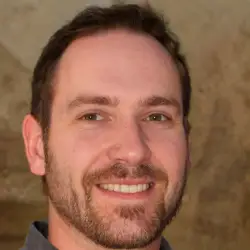 Latest posts by Micheal Renner
(see all)
Evin Ahmad Net Worth, Height, Bio, Birthday, Wiki

- August 31, 2023

Lynne Austin Net Worth, Height, Bio, Birthday, Wiki

- September 10, 2022

Stephen Burrows Net Worth, Height, Bio, Birthday, Wiki

- September 10, 2022