Tyler Steinkamp (also known as "tyler1," "T1," and "loltyler1," or alternatively, "lol tyler 1") is a well known Twitch streamer and YouTuber based in Missouri, United States. Tyler1's YouTube channel currently has over 2 million subscribers with about 10 million views per month, while he has 3.4 million followers on Twitch. His most popular video game stream is League of Legends, where he has garnered a controversial reputation as the "Most Toxic Player in North America" for his behavior in and out of the game.
Tyler1 is the creator and organizer of the Tyler1 Championship Series (TCS), one of the most successful third-party amateur League tournaments. The most recent series, TCS 2019, held a prize pot of $50,000 from tyler1's own money. Previous TCS tournaments have performed better, in terms of concurrent and total views, than the official championship finals of esports such as Hearthstone and Heroes of the Storm. Several prominent streamers, including Yassuo, imaqtpie, and Disguised Toast, have participated in the Tyler1 Championship Series as either casters or contestants.
For online gaming celebrities, fans can debate about the metrics that measure success for tyler1 – net worth, channel views and subscribers, social media influence – but the hot-blooded star's impact on the League scene is undeniable, especially with his "redemption" arc in the years following Riot Games' lifting of his ban.
Tyler1 – Net Worth
As a big name in the Twitch streaming scene, tyler1's net worth has skyrocketed since his early days as a computer science dropout.
As of 2020, Tyler1 is estimated to have a net worth of $4.3 million.
Tyler Steinkamp's girlfriend Macaiyla's net worth is approximately $200,000.
Personal Life
Born on 7 March 1995 in New London, Missouri, tyler1's early life would almost lead him to a few different careers before he finally became a Twitch household name with an impressive net worth.
Tyler1 is an alumnus of Mark Twain Senior High School, and later studied computer science at Central Methodist University, a private university in Fayette, Missouri. He later quit his studies and decided to focus on his streaming career.
While enrolled at Central Methodist University, tyler1 played as the running back for the school's football team. His teammates gave him the pet name, "Waterbug."
His beefy physique and striking visage aside, fans have a particular physical trait they've come to enjoy about tyler1 – height. The Twitch personality stands at about 5 feet 6 inches tall (168 cm.) He has done skits making fun of his height on his YouTube channel.
Tyler1 has a younger brother, Eric, who goes by the name "erobb221" online.
Career
Loltyler1 began streaming as early as 2014, when he climbed up to the 14th rank on the North American LoL ladder. Tyler1's first two years in the business were relatively slow. Although he already had the cocksure personality, he would only take in a handful of subscribers until April 2016. During this time, his foul temper earned him multiple permanent bans, forcing him to create 22 fake accounts over the years.
His popularity began to rise when he embraced his reputation as "The Most Toxic Player in North America." At the same time, he started courting the increasing enmity of employees from Riot Games. The company banned him from League for 613 days, starting on 30 August 2016. He was reinstated on 5 January 2018.
As his Twitch channel reached 30,000 subscribers on 1 February 2018, a milestone concurrently celebrated with getting 1,000,000 YouTube subscribers, tyler1's net worth would drastically rise, eventually funding his other projects like TCS, where his newfound wealth funded an increase of the prize pool to $50,000.
League of Legends
Tyler1 is well known and polarizing figure among the League of Legends community, for which most of his 2 million subscribers on YouTube and 3.4 million followers on Twitch watch his content. The videos he makes on LoL are his channels' bread and butter, easily capable of gathering over a million views. Much of his net worth stems from streaming League as his primary job.
He is renowned for his near-religious preference for the champion Draven, traditionally regarded as a mediocre choice, in casual and competitive play. As of September 2020, he also fields Olaf, Ivern, and Karthus to great ability.
Much of Loltyler1's real-life personality influences his style of play in-game. Tyler1 is known for highly-aggressive tactics throughout a match, trying to gather as much momentum as he can in the early game, increasing his lead on gold until he can ultimately snowball his enemies into submission. However, he tends to struggle if he fails to establish an early advantage. His all-or-nothing approach can either rouse his teammates to a heroic push or consign them to a suicide charge.
Besides his actual gameplay, tyler1's matches are incomplete without the player's signature rage, acts of bravado, and attempts to infuriate his opponents. His fits of beastly madness are a frequent source of comedy in his streams.
On 29 May 2020, loltyler1 reached the rank of Challenger using mainly jungling champions like Olaf and Karthus to prove his sentiment that jungler was the easiest role in the game.
Notable Events
On 30 April 2016, Riot Games banned tyler1 from days after announcing that he reformed his bad behavior, citing "a well-documented history of account bans for verbal abuse" and player harassment." The nature of this ban was extraordinary as it utilized Riot Games' ID Banning feature, which banned the user from playing publicly, in essence, preventing tyler1 from augmenting his net worth with an income in streaming League.
Exiled from his main game, tyler1 expanded his scope into comedy skits, showing off his absurdist flair, and other playing arenas like PlayerUnknown's Battlegrounds.
The first Tyler1 Championship Series ran from 18 to 24 November 2017. Messy and chaotic at times, it shockingly surpassed the viewership numbers of many professional leagues. Fans and spectators alike praised the event as a refreshing spectacle in competitive esports.
His first playthrough after being reinstated by Riot Games broke the Twitch records for highest viewership count, with a peak viewer count of 386,000.
Girlfriend
Tyler Steinkamp is currently in a relationship with his long-time girlfriend Macaiyla, a fellow Twitch streamer and Instagram model.
The couple live together at their residence in Missouri.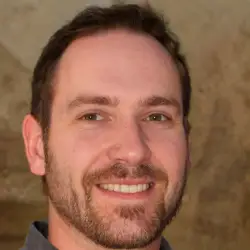 Latest posts by Micheal Renner
(see all)
Evin Ahmad Net Worth, Height, Bio, Birthday, Wiki

- August 31, 2023

Lynne Austin Net Worth, Height, Bio, Birthday, Wiki

- September 10, 2022

Stephen Burrows Net Worth, Height, Bio, Birthday, Wiki

- September 10, 2022