If you watched TLC's Unpolished, then you probably know about the sisters Bria and Lexi Martone. However, their dad, Big Mike Martone, slowly but surely stole the show and got under the spotlights. So, is Big Mike's net worth higher than his daughters'? Let's find out.
Who Is "Big Mike" the Unpolished Patriarch
Before TLC's Unpolished aired, the Martone family and their Long Island salon were already sort of famous because of how good their nail art was. Besides being a father and the man behind it all, Mike Martone was an owner of a successful plumbing company since 1983. He owned several real estates and made sure that every time there's a plumbing problem at the salon, he's there to solve it for the girls.
Big Mike's Death
Unfortunately, the beloved father, husband, and Unpolished star passed away in May 2020. The official cause of death was not released. Big Mike appeared only in Unpolished season 1 and was not really a reality star, but he stole everyone's heart, and Unpolished fans were heartbroken by the news. His death occurred just a few months before his daughter Bria was supposed to walk down the aisle and marry her boyfriend Mathew Mancuso. Although Lexi never approved Bria's fiance, the couple ended up getting married in 2020.
Big Mike's Estimated Net Worth
Although Mike owned a plumbing company, it is hard to say what his estimated net worth was. With Martones, it is all a family business, so it can be said that the Martone family estimated net worth is roughly around $3 million. The show shows they live in a lavish mansion, drive expensive cars, and maintain a certain lifestyle that shows their nail business is doing pretty good.
Many are wondering if Lexi Martone's net worth is higher than Bria Martone's net worth, but that is hard to tell, again, because it is all a family business where even their grandma is involved. So, if you thought nail art and makeup couldn't bring big money, take a look at what the Martone family is doing and get inspired.
How Martone Sisters Made a Fortune
Long Island Salon Martone had a meteoric rise thanks to the talented sisters Lexi and Bria. Lexi Martone is a sister who is a celebrity nail artist, while Bria is a makeup artist and hairstylist, so together, they provide everything a girl might need to shine. Their talent, combined with their busy lives, and the rest of the hilarious Martone family, was a winning combination that made Unpolished such a hit. Take a look at this video to get a glimpse of it if you have not watched it.
That's Was It on Big Mike and Unpolished Martone Sisters
Although Big Mike certainly was not a nail artist, he was a businessman who recognized a good idea and an opportunity to make something big. That is why his decision to support the girls not only as a father but as a business partner was a crucial one. Stay tuned for more family drama, crazy hairs, and nail art because the next season of TLC's Unpolished is coming.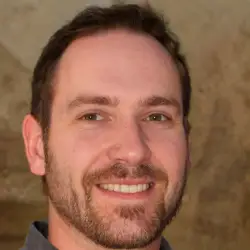 Latest posts by Micheal Renner
(see all)
Evin Ahmad Net Worth, Height, Bio, Birthday, Wiki

- August 31, 2023

Lynne Austin Net Worth, Height, Bio, Birthday, Wiki

- September 10, 2022

Stephen Burrows Net Worth, Height, Bio, Birthday, Wiki

- September 10, 2022