American reality television personality, the star of The Real Housewives of New York City, and entrepreneur Bethenny Frankel could easily be the richest housewife of them all. But just how high is Bethenny Frankel's net worth? That's what we're going to try to reveal, so stay tuned.
Who Is Bethenny Frankel – Early Life and Biography
Successful businesswoman Bethenny Frankel was born on November 4, 1970, in New York City. Her mother was an interior designer and an alcoholic, which is why her father left them. As a girl, Bethenny moved quite a lot, went to boarding school, and changed several schools before she graduated from Pine Crest School in Fort Lauderdale, Florida. After that, she studied communications and psychology and graduated from New York University.
How Reality TV Star Bethenny Frankel Started Her Career
In 1992, Bethenny Frankel relocated to Los Angeles to become an actress. During her early beginnings, before she became a reality star as a real housewife, she took part in another reality show, The Apprentice: Martha Stewart, and was one of the finalists.
Reality Television Series: The Real Housewives of New York City
In 2008 The Real Housewives of New York City premiered on Bravo, and Bethenny Frankel was one of the main stars. Two years later, Bethenny got her own reality TV show on Bravo called Bethenny Getting Married that followed her engagement and wedding with Jason Hoppy. Later in September 2012, Bethenny announced that she would leave The Real Housewives of New York City after the 3. season. She later appeared as a guest in The Real Housewives of Beverly Hills during the 6th and 8th seasons and wrote a blog for Bravo about The Real Housewives of Orange County.
SkinnyGirl Brand
In 2009 Bethenny Frankel published her book: Naturally Thin: Unleash Your SkinnyGirl and Free Yourself from a Lifetime of Dieting, followed by publishing The SkinnyGirl Dish: Easy Recipes for Your Naturally Thin Life later the same year. She created her lifestyle brand, releasing exercise DVDs, salad dressing, SkinnyGirl Margarita, and even SkinnyGirl cocktail company. Take a look at this interview to hear how Bethenny Frankel started her SkinnyGirl brand empire.
How High Is Bethenny's Net Worth?
Although she undoubtedly earned a lot of money from participating in reality TV shows, Bethenny knew how to invest money wisely to increase her estimated net worth. That sets her apart from most reality TV stars who spend money on cars, real estate, and plastic surgeries. By starting a lifestyle brand and launching numerous related products was her big shot, Bethenny became one millionaire mogul in the making. According to sources, Bethenny Frankel's net worth is a whopping $70 million.
That's All We Got on Bethenny Frankel's Net Worth and Career
It is clear that Bethenny Frankel is not an ordinary housewife. This millionaire mogul is one clever businesswoman with a good sense of timing. Although she keeps her personal life as private as possible, Bethenny shares all her business achievements, and we look forward to more SkinnyGirl products coming from her.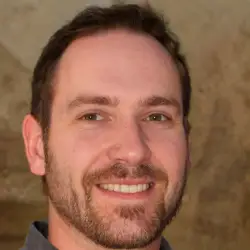 Latest posts by Micheal Renner
(see all)
Evin Ahmad Net Worth, Height, Bio, Birthday, Wiki

- August 31, 2023

Lynne Austin Net Worth, Height, Bio, Birthday, Wiki

- September 10, 2022

Stephen Burrows Net Worth, Height, Bio, Birthday, Wiki

- September 10, 2022