From a promising hedge fund career to the world's biggest loser in the trading circles, Bill Hwang became widely famous as an investor who lost $20 billion in two days. How does one man do that, and where did he get all that money? We will try to explain the tragic story of Hwang's complex investments and reveal what Bill Hwang net worth is today and is it even worth mentioning, stay tuned.
Bill Hwang – Early Life
There are no available pieces of information about Hwang's family and childhood. Not even his date of birth is known. Since we live in the era of the internet and information, that means that this investor worked hard to make himself a little bit more mysterious. However, he did mention in one interview that his father was a pastor, and they lived very humbly.
In 1982 he emigrated to the US from South Korea and took the English name, Bill, instead of his real name Sung Kook Hwang. Before he became a Wall Street investor and billionaire, Hwang studied economics at the University of California, Los Angeles (UCLA), and got his MBA from Carnegie Mellon University.
The Beginnings of Hwang's Career
Hwang first started working for Hyundai Securities in New York, and then he moved to Peregrine, where he met Julian Robertson, who was one of his clients. Soon after, he left Peregrine and started working as an analyst for Robertson's company Tiger Management in 1996.
The Rise and Fall of Tiger Asia
Robertson had several proteges who were known as his "Tiger Cubs," and Hwang was one of the most successful among cubs. Although in 2000 Robertson closed his hedge fund, he gave Hwang enough money to start his own fund – Tiger Asia Management. He decided to focus mainly on the Asian market, Japan and Korea in particular.
At its peak, Tiger Asia was worth more than $5 billion. However, the great recession hit hard, and Tiger Asia Management didn't survive that financial crisis. Additionally, the US Securities and Exchange Commission accused the company of insider trading and manipulating with Chinese bank stocks. Hwang lost all of his clients and decided to close the company and pay the fee for wire fraud.
Hwang Switching From Asia to the US
After closing Tiger Asia and paying for all the settlements, risk-taker Hwang still had some money left, so he decided to try and get back into the game. He was banned from trading in Hong Kong, which was his favorite market, so he needed to find a new place. At the age of 48, Hwang opened a family office in Midtown Manhattan, Archegos Capital Management, and after years spent in the Asian market, he decided to introduce himself to the US.
His targets were internet and media-oriented companies based in the Silicon Valley, and one particular caught his eye – Netflix. Hwang was convinced that was the next big thing, and he invested a significant portion of his wealth in the shares of Netflix, at the same time when Carl Icahn became one of the biggest shareholders. However, Icahn sold his shares in the next two years, and Hwang stick to his ones for years.
The Rise of Archegos Capital Management
According to US laws, individuals are not allowed to purchase securities with more than 50% of funds being lent on a margin. However, that rule doesn't apply to hedge funds nor family offices, so the company slowly but surely increased leverage. The lenders he was working with didn't know he was increasing leverage by swapping with banks, so the company had exposure to shares of Goldman Sachs Group Inc, Wells Fargo, Credit Suisse, Morgan Stanley, and many others.
At some point, Hwang became interested in other companies, not just the tech ones, so he did GSX Techedu Inc, Baidu Inc, and others. The last quarter of 2020 was particularly good, and it all looked promising. Thanks to all those activities, Archegos became one of Wall Streets' most coveted clients.
How It All Went Down
In March 2021, things started falling apart for Hwang when the socks of Viacom CBS started crashing, jeopardizing Hwang's swap agreements. Several investment advisers and bankers begged him to sell the stocks immediately and save what could be saved. However, he didn't want to do that.
After a series of meetings with his lenders, the plan was to wait. However, Morgan Stanley was impatient and decided to make a move and offer its Archegos shares with a discount. Other lenders like Discovery Inc that sold quickly also got out unharmed, while the biggest losers were Credit Suisse and Nomura. The disaster was possible to prevent if the lenders limited Hwang's leverage and insisted on higher transparency. Take a look at this video to get a brief summary of how this story unwinded.
Bill Hwang Net Worth – Does It Even Exist
Hwang's wealth disappeared overnight, and although he is a very humble and spiritual man, running a particular lifestyle like his has a high price. His company was worth billions, and then it was all gone in a blink of an eye, so talking about Hwang's estimated net worth at the moment is extremely difficult. It used to be $10 billion, but the actual net worth now is unknown.
That's All We Got on the Exciting Story About Bill Hwang's Net Worth
Investing and risking sometimes pays off, sometimes it doesn't. Mr. Hwang gambled and lost in a most spectacular way that will get into books as one of the biggest losses ever. Was that all Bill Hwang got, or will he try again? We will have to wait and see.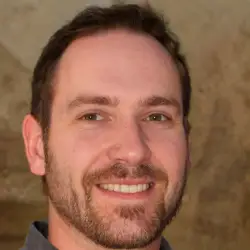 Latest posts by Micheal Renner
(see all)
Evin Ahmad Net Worth, Height, Bio, Birthday, Wiki

- August 31, 2023

Lynne Austin Net Worth, Height, Bio, Birthday, Wiki

- September 10, 2022

Stephen Burrows Net Worth, Height, Bio, Birthday, Wiki

- September 10, 2022