Have you ever heard of American businessman and investor Mark Baum? What if we tell you that he is just a fictional character, based on Steve Eisman, the man who predicted the financial crisis and made a fortune from it. Yup, that's right, but don't worry, we'll explain everything in-depth in the following article, so stay tuned to find out the real Mark Baum net worth.
Mark Baum – Early Life
Before he became Mark Baum, Steve Eisman was born and raised in New York City, where he also went to Yeshiva school, an educational institution with a focus on studying religious texts such as Tora. First, he graduated from the University of Pennsylvania in 1984, with magna con laude, and then graduated from Harvard Law School with honors.
Both his parents also worked in the financial sector as brokers for Oppenheimer, so in a way, it is not a surprise that he decided to follow their footsteps. Although he graduated law, he was not satisfied with working in that field, so his parents helped him get a job at Oppenheimer as an equity analyst. Due to the company's strict anti-nepotism policy, his parents for the first 12 months of his salary.
Mark Baum – Quick Bio Facts
Real name: Steven Eisman,
Date of birth: July 8, 1962,
Age: 59,
Nationality: American,
Occupation: businessman, investor,
Parents: Elliott and Lillian Eisman,
Marital status: married,
Wife: Valerie Feigen,
Mark Baum net worth: $1-5 million
How Did Steve Eisman Became Famous Under the Name Mark Baum?
Steve Eisman became famous as one of the rare people who were against collateralized debt obligation (CDO) Greenwich, Connecticut-based FrontPoint Partners LLC, which was a unit of Morgan Stanley. That inspired Michael Lewis to write a book called The Big Short: Inside the Doomsday Machine, where the main character is Mark Baum.
The book is about those who were against the collateralised debt obligations bubble, and that helped them make an insane profit during the financial crisis in 2007 and 2008. It explains the nature and character of people who like to bet against all market odds. Besides Eisman, the book portrays Greg Lippmann, a Deutsche Bank trader, Meredith Whitney, Michael Burry, Bear Stearns, and it also mentions some of the biggest losers after the real estate bubble burst.
Mark Baum on the Big Screen
The book was so popular that it spent 28 weeks on the bestseller list of The New York Times, and it served as an inspiration for a 2015 movie where Steve Carell plays Mark Baum. Besides him, a few other famous actors star in this movie, such as Brad Pitt, Ryan Gosling, and Christian Bale. Take a look at a short clip from the film, and when you find some time, watch the entire movie, it is worth it.
Emrys Partners
After leaving FrontPoint in 2011, the following year, in 2012, Stewe Eisman founded Emrys Partners. The first year was not that great, and although things started improving in 2013 with returning a bit more than 10%, it was still underperforming, so in summer 2014, he decided to shut it down.
Neuberger Berman
In fall 2014, Steve Eisman joined Neuberger Berman as their new managing director, but also as a portfolio manager for the Eisman Group, which is run by Eisman's parents, Elliott and Lillian Eisman. Eisman Group mostly focuses on managing stocks for very wealthy clients.
Eisman Against For-Profit Education
Eisman was also one of a few who spoke up publicly against institutions of higher education that are run by private companies. During a speech he held at a conference in 2010, he accused companies such as Corinthian Colleges, Education Management Corporation, and Think ITT Educational Services.
Steve Eisman's Personal Life
Since 1989, Eisman has been married to Valerie Feigen, about whom we only know that she worked for J. P. Morgan. Valerie was also portrayed in the 2015 movie The Big Short. Marisa Tomei played the character of Cynthia, Mark Baum's wife. In real life, Eisman had only one son, Max, who unfortunately died as a baby in an accident when his night nurse rolled over him during sleep. The death of his son had a deep impact on Steve and his life. Many people on Wall Street consider him as rude, even aggressive or obnoxious, so when an interviewer asked him about that once, Eisman said: "I forget myself sometimes."
Mark Baum's Net Worth – How Rich Is He Actually?
Knowing how and when to make the right investment is a special skill that not many have, but Mr. Baum, also known as Steve Eisman, for sure has. He followed his gut and sixth sense when it was crucial, and that helped him make some serious money. He was one of a few people who are willing to take the risk and gamble, and sometimes that pays off. That is why today, his estimated net worth is counted in millions, and it is around $1-5 million. However, if he manages to make more right decisions, we are sure his net worth will grow continuously.
That's All We Got on Mark Baum's Net Worth
Imagine being a part of something so big that other people end up writing books and making movies about it? Yup, that's exactly what happened to Steve Eisman. Although his primary goal was just to make more money and increase his wealth, it turned out he was in a small group of people, risk-takers who got lucky, and sometimes, a little bit of luck is all it takes.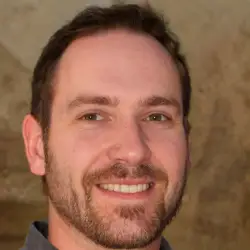 Latest posts by Micheal Renner
(see all)
Evin Ahmad Net Worth, Height, Bio, Birthday, Wiki

- August 31, 2023

Lynne Austin Net Worth, Height, Bio, Birthday, Wiki

- September 10, 2022

Stephen Burrows Net Worth, Height, Bio, Birthday, Wiki

- September 10, 2022