Amazon CEO Worldwide Consumer Jeff Wilke spent more than two decades working in this Seattle-based company. Since in 2021 he decided to retire, we want to go down memory lane and see how Jeff's Amazon adventure started, and to reveal how high is Jeff Wilke net worth, in the end, so stay tuned to find out more about his Amazon journey and road to success.
Jeff Wilke Family and Early Life
There are not much information available about the family and early life of Amazon's CEO Mr. Wilke. He was born in 1968 in Pittsburgh, Pennsylvania, but his date of birth is unavailable. In 1993 he graduated from the Massachusetts Institute of Technology (MIT), and later got an MBA and an S.M. in chemical engineering. Besides that, he also went to Princeton and earned a BSE degree in chemical engineering.
Jeff Wilke – Quick Bio Facts
Full name: Jeffrey A. Wilke,
Age: 53,
Place of birth: Pittsburgh, Pennsylvania,
Nationality: American,
Occupation: former Chief Executive Officer at Amazon,
Marital status: married,
Wife: Liesl Wilke,
Children: two daughters,
Jeff Wilke net worth: $193 million.
When Did Jeffrey Wilke Joined Amazon?
Amazon founder Jeff Bezos started the company in 1994 as an online bookstore from his garage and later slowly but surely expanded the array of products that were offered. Still, it was all very new and insecure, online shopping was not a thing or available to everyone, which is why Bezos was telling every newcomer that there is a 70% chance that Amazon will fail. Until it became something we can't imagine our lives without.
Jeff Wilke joined it in 1999, so basically at the very beginning, before things started developing rapidly and Amazon's progress became unstoppable. At first, Wilke was working as a vice president and general manager in operations, and from 2012 to 2016 he was senior vice president in the consumer business. For more than 20 years he was one of the key people who helped Amazon become what it is and increase its revenue and stock worth countless times.
Time to Retire and Move on
Interestingly, both amazon.com executives, Bezos and Wilke, decided to retire in 2021, leaving their employees and the entire world in shock. Amazon CEO Jeff Bezos decided it is time to move on and he will be inherited by Andy Jassy who joined the company in 1997 and worked as giant cloud computing. On the other hand, Wilke's inheritor, the new Amazon Worldwide Consumer chief CEO is Dave Clark.
If you thought Wilke will be playing golf and enjoying his retirement on a beach, you were wrong. In his free time, Wilke is learning Python a programing language that is used by many Amazon employees, to get a better understanding of how some things work. Take a look at this video to get an insight into Wilke's perspective, mindset, and hear what he has to say about working for a company that changed his life.
Jeff Wilke's Net Worth Revealed
Being a part of Bezos so-called S-team, Wilke was in a small circle of people, amazon.com executives, who own quite a few Amazon shares, together with Jeffrey Blackburn and MacKenzie Bezos. While working for Amazon, Wilke was receiving total compensation of $210,725, which was not the highest amount, for example, Jeffrey Blackburn's compensation was $57,796,700.
Although he retired, Wilke still owns a decent share of Amazon stock, yet he is not a billionaire. Currently, his estimated net worth is $193 million. It is believed that he owns more than 2900 stocks, worth more than $44 million. During the past years he worked for Amazon, he sold amzn stock worth over $148 million. Still, his net worth is not as high as that of Elon Musk, Bill Gates, or Satya Nadella.
Jeff Wilke's Wife and Personal Life
When it comes to his personal life, Wilke keeps it private, like most successful people who don't like to flaunt or show their lifestyle on social media. So, you'll rarely find something about his family on social media. Although the date of his wedding is unknown, it is known that Jeff Wilke has been happily married to Liesl Wilke for years, and the couple lives with their two daughters in Southern California.
Jeff's wife Liesl Wilke comes from New Jersey and she is a writer who mostly writes TV dramas, novels, and short stories. She studied sociology at Princeton University and law at the University of North Carolina, there is a chance that Jeff and her met during their university days, although there are no sources about that. As a published writer, so far, she published several novels, and many of them got awarded, we seclude and recommend:
The Circle of Three – 2015 Writer's Digest Self-Published Novel Award,
Stalled Symphony – 2011 won the Raymond Carver Short Story Contest.
That's All We Got on Jeff Wilke Net Worth and His Career With Amazon
Since he spent pretty much the entire his career in one company and managed to retire at a relatively young age, we can say that Jeff Wilke knew how to recognize a business with good potential. Still, his entrepreneurial abilities, leadership skills, and sense of business are what helped him become one of the most important people behind the Amazon empire. After years of being in charge of important tasks and decisions, Wilke is now finally enjoying the fruits of his labor.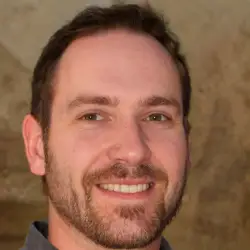 Latest posts by Micheal Renner
(see all)
Evin Ahmad Net Worth, Height, Bio, Birthday, Wiki

- August 31, 2023

Lynne Austin Net Worth, Height, Bio, Birthday, Wiki

- September 10, 2022

Stephen Burrows Net Worth, Height, Bio, Birthday, Wiki

- September 10, 2022