Billy Corgan is a professional wrestling promoter and record producer, but he is primarily a songwriter, mostly known as the Smashing Pumpkin member. Balancing between two different occupations is always challenging, but is that the reason why everyone's talking about Billy Corgan net worth? Let's break down the numbers and see if it all really paid off.
Billy Corgan's Net Worth Revealed
How high could the estimated net worth of a professional wrestling magnate and a popular musician be? The band had some strong album sales, so that certainly helped him grow his estimated net worth slowly but surely. According to available information, Billy Corgan's net worth is currently around $50 million, and it is only going up front there.
Billy Corgan – Early Life
American musician Billy Corgan was born in Chicago on 17. March in 1967. His father is a guitarist William Corgan Sr., who divorced Billy's mom in 1970 and then remarried. According to Billy, his stepmom was abusing him, both mentally and physically, but despite that, after the couple divorced, Billy and his two siblings were left to live with his stepmom, even though his biological parents lived just an hour away.
Corgan went to Glenbard North High School in Glendale Height, and although he played baseball in middle school, his field of interest suddenly changed, and he started playing guitar after seeing a Flying V guitar model. Corgan's father helped him buy a used Gibson Les Paul and taught him how to play it. Billy listened to hard and alternative rock and was a member of a high school band. Although he was offered several scholarships and had a tuition fund left by his grandma, Billy decided to pursue his music career instead of going to college.
Quick Bio Facts:
Full name: William Patrick Corgan,
Date of birth: 17. March 1967,
Age: 54,
Place of birth: Chicago, Illinois,
Corgan's height: 6 ft 2 in (1.9 m),
Occupation: American singer, songwriter, writer, guitarist, producer, professional wrestling promoter,
Ex-spouse: Christian Fabian,
Kids: Augustus Juppiter Corgan, Philomena Clementine Corgan,
Billy Corgan net worth: $50 million.
The Beginnings of Corgan's Music Career
Corgan didn't really fancy the music scene in his hometown Chicago, so he decided to relocate to St. Petersburg, Florida, together with the members of his band The Marked in 1985. However, the decision didn't bring them much success, and they fell apart. After that Corgan moved back to Chicago and stayed at his father's place. From 1987 to 1988, he was a guitarist in Deep Blue Dream but left them to form the band Smashing Pumpkins.
The Smashing Pumpkins Era
Right after he moved to Chicago, Corgan had an idea about the band Smashing Pumpkins. Together with guitarist James Iha and bassist D'arcy Wretzky, he formed the band in 1988. Soon after, drummer Jimmy Chamberlin joined them, and they started performing at local clubs. In 1991 they released their debut album Gish which was a mix of heavy metal and psychedelic rock. 
The next album Siamese Dream was released in 1993 and it went platinum. Their next album from 1995, Mellon Collie and the Infinite Sadness, was nominated for a Grammy award seven times and got ten times platinum in the US. A single from this album called 1979 remains their greatest hit till today.
Challenging Times
After drummer Jimmy Chamberlin was involved in drug abuse, after which touring keyboardist Jonathan Melvoin died, the band decided to fire him. At the time, Corgan was going through a divorce, and his mother died, so those were some dark times that influenced their next album Adore, which was not such a hit. After 3 years, Chamberlain got back to the band in 1999, and Smashing Pumpkins released a concept album, Machina/The Machines of God. Fans were not loving it. While working on that album, Wretzky left them and was replaced by bassist Melissa Auf der Maur. Their last show was in Chicago in December 2000.
Going Solo and Zwan
Together with Chamberlin and Matt Sweeney, he formed the band Zwan in 2001 and they released their debut album Mary Star of the Sea in 2003. However, due to numerous arguments between the members, they canceled the tour and split at the end of 2003. In 2004 Corgan started his solo career and released his first solo album TheFutureEmbrace, a mix of alternative rock and electronic sounds. Take a look at this interview to get Corgan's point of view on being a rockstar.
The Great Comeback of the Rock Band Smashing Pumpkins
In 2005 Chicago Tribune published Smashing Pumpkins frontman Corgan's ad, which expressed his desire to revive Smashing Pumpkins, and 7 days later, Chamberlain responded. The band got some new members, too, Ginger Pooley and Jeff Schroeder, and released their first album Zeitgeist in 2007. In 2018 they went on their reunion tour, joined by guitarist James Iha.
Professional Wrestling Career
In 2011 Corgan formed Resistance Pro, an independent wrestling promotion based in Chicago. In 2015 he became the new Senior Producer of Creative and Talent Development for TNA Wrestling. However, soon after, in 2016, he left TNA Wrestling because he didn't get paid. In 2017 the professional wrestling magnate purchased the National Wrestling Alliance (NWA).
Cars and Mansion
With an estimated net worth so high, it is no wonder Corgan lived in Beverly Hills along with other celebrities. However, in 2017 he sold his Beverly Hills mansion for $3.9 million. There is a story that he bought a used Ferrari and Mercedes with cash, but besides that fun fact, there is no information about his current cars.
Billy Corgan's Personal Life
For a long time, Corgan dated his girlfriend Chris Fabian until they decided to get married in 1993. However, the couple divorced in 1997. From 1995 to 2005, he dated a photographer Yelena Yemchuk, and after that, his new girlfriend was musician Emilie Autumn. In 2006 he moved in with his new girlfriend, Courtney Love, and her kid. Their relationship ended up badly, and after that, Corgan dated several other girls, but since 2013 he's been with Chloe Mendel, with whom he has two children.
That's All We Got on Billy Corgan
The late 1980s star and the lead singer of Smashing Pumpkins has a long and fulfilling career. Although he is a primary songwriter, his multiple talents and interests formed him into a person who handles and nurtures two different careers. Although he suffered from anxiety and depression, Corgan managed to keep his head clear and achieve many great things.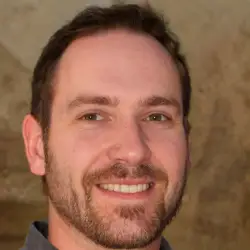 Latest posts by Micheal Renner
(see all)
Evin Ahmad Net Worth, Height, Bio, Birthday, Wiki

- August 31, 2023

Lynne Austin Net Worth, Height, Bio, Birthday, Wiki

- September 10, 2022

Stephen Burrows Net Worth, Height, Bio, Birthday, Wiki

- September 10, 2022